Top Streaming Apps You Need for Your Smart Device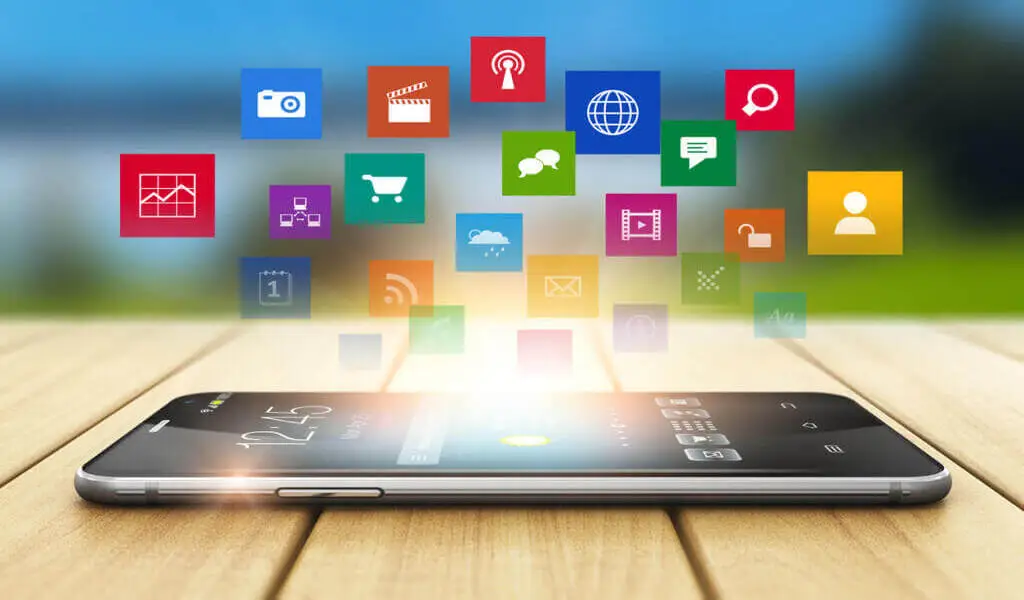 Streaming devices are the norm today, as plenty of top streamers, such as Amazon Prime Video, Netflix, and HBO Max among plenty others continue to dominate the market for streaming TV.
And for good reason too as most of these options offer exceptional content, both in terms of quality and plot originality.
Although the streaming ecosystem continues to grow, the war to be the 'Number#1 Streaming Service' has just gotten far more complicated, than it was ever anticipated!
Many media companies offer innumerable options for entertainment today, hence finding an option that matches both our taste and pocket is never easy!
Ready to Dive In?
Confused about which app to get? Read on about the various streaming apps, so that it becomes easier to select one or a couple of them and kick-start that much-awaited TV marathon today!
Enjoy All Your Favorite Classic TV Shows & Movies with Peacock TV App
This streaming service is considered best for finding all movie classics and top TV shows of the past, like The Office, Parks & Recreation, or older episodes of SNL under one roof!
The only streaming service on the list, which comes with a free option that allows subscribers 40K hours of top-notch content!
However if one wants to access complete seasons of The Office or Saved by the Bell or any of their past favorite, then they would have to upgrade their monthly subscription to a Premium one.
But that's not all. All subscribers get a media library of complete 60K hours in comparison to the free 40K-hour digital library that only consists of classic TV shows and movies along with a wide range of Peacock Originals (that's ad-free of course!)
Subscribers also get the option to live stream the latest news and all the new sporting events, only with NBC.
So besides watching all the live events, top sports stories, and TV shows like Parks & Recreation, audiences also get to view Premier League highlights or NBC Sports live, along with plenty of others, which are just a click away!
Replace the Standard Cable Options with the YouTube TV App
The massive HD video selection offered by YouTube TV makes it another one of the tops picks for most subscribers today!
But that's not the only reason why this streaming service is so popular today. The intuitive interface, robust yet user-friendly DVR features and a terrific range of add-ons ensure a great viewing experience on the part of the streaming service.
What's more, this is an ideal service for all those subscribers, who are thinking long-term and are ready to jump on the cord-cutting bandwagon.
Still, there are a few drawbacks to this service, which are mostly price-related (it is quite expensive!), doesn't offer many sports networks, and consists of basic parental control options only.
However, if you are ready to make the jump from cord to cordless, then YouTube TV is one of the top options for replacing cable TV.
Just make sure that you are using a robust and speedy service provider like Spectrum Internet and you are good to go!
Looking for Money-Saving Options, Try the Apple TV+ App
Are you in search of original content that's easier to access and cost-effective as well?
Consider yourself in good hands for Apple TV+ offers a whole variety of content that screams "Original Content" like never before!
And that's where the appeal of this streaming service lies. Subscribers will find a plethora of content that's not shown either on TV networks or in movie theaters.
So expect nothing but exclusive original stand-alone and series, featuring the likes of Octavia Spencer, Jason Sudeikis, Jennifer Aniston, Steve Carell, and Justin Timberlake, along with many others!
To find out more about this service, contact Spectrum customer support. Make use of this terrific support service if they face technical or service-related issues anytime and get to know about the Spectrum deals available in your area.
Get the Paramount+ App to Satiate Your Desire for CBS-Rich Digital Content
Are you in search of CBS-only video content? If so, consider yourself lucky for you have landed on Paramount+.
CBS recently rebranded its entertainment portal as Paramount+. But the channel name wasn't the only area that got a makeover – its entire content library did!
Its entertainment service just got better, boasting 2500+ titles to grace your screen and enrich your palate with more tasteful choices!
With Paramount+, subscribers won't just find content from CBS, but from MTV, Paramount Pictures, The Smithsonian Channel, BET, Comedy Central, and Nickelodeon among several other channels as well.
So, whether you want to watch The Amazing Race live or 60 Minutes, revisit The Brady Bunch, or stream The Good Fight, you can do so with a first-class service like Paramount+!
Enjoy the Latest On-Demand & Live Video Content with the Hulu App
Hulu is one of the newer options for all kinds of live and on-demand content. Not only is it available on practically every streaming device but it's a highly dependable option as well, which makes it one of the top choices today!
The streaming service offers a plethora of excellent TV series along with an extensive live TV channel network lineup that's nothing less than impressive.
Which makes it an ideal option if you are ready to cut the cord and go cable TV-free. Besides the diverse library of classic TV shows and movies, the streaming service also comes with a wide range of features that are not to be missed.
Hulu is a terrific option, specifically if you want the comfort of traditional live TV options without breaking the bank. Or without abandoning streaming convenience.
Get Hulu now and enjoy an elegant media-positive service across various platforms!
Wrapping It Up
While Netflix and related streaming platforms continue to stand as media giants in the industry, more and more streaming options are now becoming available to audiences across the country!
Though American audiences were originally attracted to the flexibility offered by streaming services in comparison to cable TV, it is not so without its drawbacks.
While the U.S. streaming market is still new, the rising broadcast costs and the increasingly crowded ecosystem are two factors, which might make this a nightmare for both consumers and the service vendors, who are and continue to struggle to adjust.
We hope that through this article, you can select the best streaming device and make the most of it. Install the app that takes good care of your pocket while fulfilling all your entertainment needs as well.
SEE ALSO: How To Use Adobe Photoshop Generative Fill To Improve Your Photos