Tips for Crafting Professional-Looking Videos with an Online Editor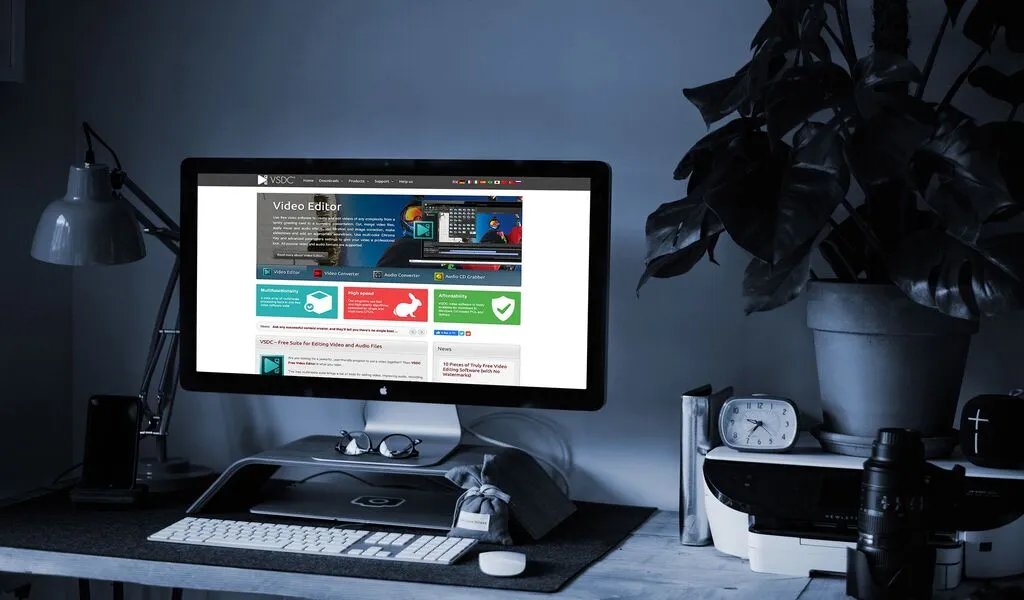 Online Editor: In the age of social media, videos have emerged as the most engaging and widely-consumed form of content. Platforms like YouTube, Instagram, TikTok, and Facebook have provided content creators with an unprecedented opportunity to reach global audiences. As a result, the demand for easy-to-use and affordable video editing tools has skyrocketed.
Enter the World of Online Video Editors
Online video editor has become the go-to solution for both amateurs and professionals looking to create captivating videos for social media, marketing campaigns, and personal projects.
These web-based tools have democratized video editing by offering user-friendly interfaces, a plethora of features, and platform compatibility.
Accessibility for All
One of the most significant advantages of online video editors is their accessibility. Users can access these tools from any device with an internet connection, without the need to install bulky software.
This flexibility enables content creators to work on their projects from virtually anywhere, making it easier than ever to produce high-quality videos.
Cost-Effective Solutions
Traditional desktop video editing software can be prohibitively expensive, particularly for beginners or those working on a tight budget.
Online video editors offer an affordable alternative, with many platforms providing free or low-cost plans. These cost-effective solutions enable content creators to access professional-grade tools without breaking the bank.
User-Friendly Interfaces
Online video editors cater to users of all skill levels, offering intuitive interfaces that simplify the editing process. Many platforms feature drag-and-drop functionality, allowing users to quickly and easily add clips, images, and audio to their projects. This user-friendliness ensures that even those with limited editing experience can create professional-looking videos with minimal effort.
The Advantages of Online Video Editors
Online video editors come with a plethora of benefits over traditional desktop software. They are generally more affordable, accessible on any device, and require no installation. Moreover, many online video editors boast user-friendly interfaces, which make it easy for beginners to dive into the world of video editing.
Top Tips for Crafting Professional Videos
Picking the Ideal Online Video Editor
Key Features to Look Out For
Choosing the right online video editor is crucial for creating professional-looking videos. Search for a platform with a comprehensive set of features, such as trimming, cropping, transitions, and text overlays. Furthermore, ensure that the editor supports multiple video formats and resolutions to cater to various types of footage.
User-Friendliness
An online video editor should be easy to navigate, allowing you to focus on the creative process. A clean, intuitive interface can make a world of difference, especially for beginners. Many editors offer drag-and-drop functionality, simplifying the process of adding clips, images, and audio.
Importing High-Quality Footage
The quality of your video footage significantly impacts the final result. Make sure to record or obtain high-resolution video clips to maintain a professional appearance. If you're using stock footage, choose reputable sources that offer high-definition videos.
Leveraging a Video Background Remover
A video background remover is a valuable tool for creating polished videos. By eliminating unwanted backgrounds, you can create a clean, professional look.
This is particularly useful when incorporating text overlays or combining multiple clips. Many online video editors include a built-in background remover, streamlining the process of achieving a seamless result.
Mastering the Basics of Editing
To create professional-looking videos, it's essential to have a firm grasp of basic editing techniques. Familiarize yourself with tools such as trimming, cropping, and splitting clips. Additionally, learn how to adjust brightness, contrast, and saturation to enhance your footage's overall quality.
Amplifying Your Video with Visual Effects
Visual effects can add a touch of sophistication and flair to your videos. Many online video editors offer a variety of pre-built effects, such as filters, transitions, and animated text. Use these features sparingly to maintain a professional look while avoiding sensory overload for your audience.
Optimizing Audio
Audio quality is just as important as visuals when creating professional videos. Make sure your audio is clear, balanced, and devoid of background noise. Use your online video editor's audio editing tools to adjust volume levels, remove noise, and apply audio effects when necessary.
Selecting the Right Background Music
Background music can set the tone and mood for your video, so it's crucial to choose a track that complements your content. Be mindful of volume levels to ensure that the music doesn't overpower your voice or other audio elements. Many online video editors provide built-in libraries of royalty-free music, making it easy to find the perfect track.
Including Captions and Subtitles
Adding captions and subtitles to your videos not only enhances accessibility but also helps engage a broader audience. Many viewers watch videos with the sound off, particularly on social media platforms, so providing captions can significantly improve their viewing experience.
Online video editors often include tools for creating and synchronizing captions, simplifying the process of adding this essential element.
Exporting in the Appropriate Format
Once you've finished editing your video, it's crucial to export it in the appropriate format. Common video formats include MP4, MOV, and AVI, but the specific format you choose will depend on your intended use. For online sharing, MP4 is generally the most compatible and widely supported option.
Conclusion
Creating professional-looking videos with an online video editor is not only achievable but also accessible to everyone, regardless of their experience level.
By selecting the right editor, utilizing essential tools like a video background remover, mastering basic editing techniques, and paying attention to both visual and audio elements, you can craft high-quality videos that engage and captivate your audience.
Related CTN News:
How To Take A Screenshot On Chromebook: Capture Your Screen Effortlessly
From Zero To Viral: How TikTok Pulse Can Catapult You To Social Media Stardom!!
WhatsApp Beta New Bottom Navigation Bar Style For Android [Version 2.23.11.6]