Relativity Space Launches World's 1st 3D-Printed Rocket 'Terren 1', But Fails To Reach Orbit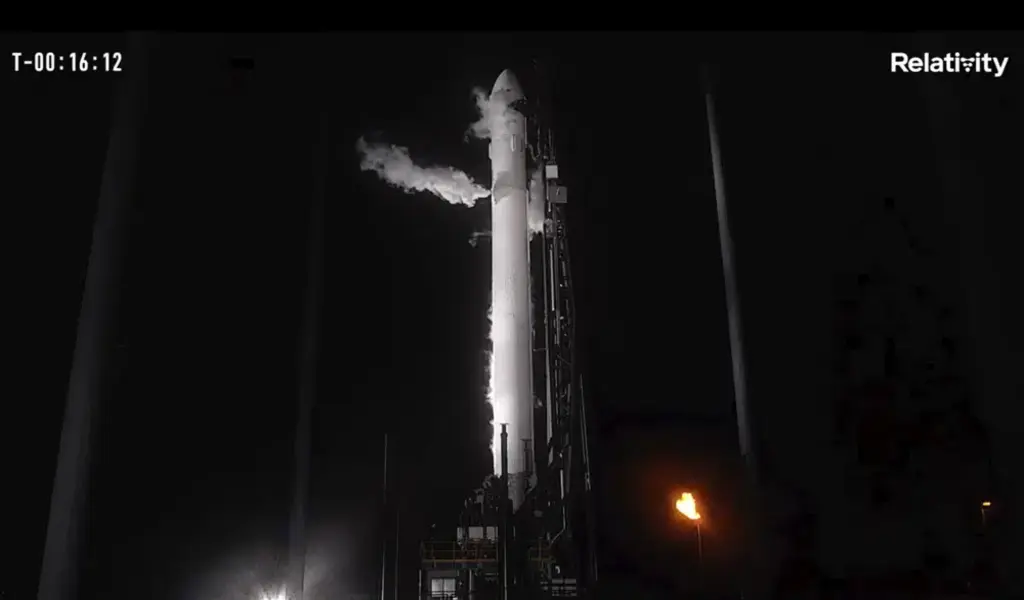 (CTN NEWS) – On Wednesday, Relativity Space launched the world's first 3D-printed rocket 'Terren 1' into space.
The Terran 1 rocket is designed to transport light satellites into orbit, but it experienced an engine problem after launch and failed to reach its destination.
The rocket was powered by super-cold methane and oxygen and appeared bright blue-green against the evening sky.
After the first stage detached, the engine meant to propel it failed to ignite, leaving the rocket without enough power to reach orbit.
The mission, nicknamed "Good Luck, Have Fun," carried a prototype and a commemorative metal object printed by Relativity's 3D printer.
They did not have a client satellite on board. The launch was delayed twice before due to issues including cold propellant, bad weather, and insufficient fuel pressure.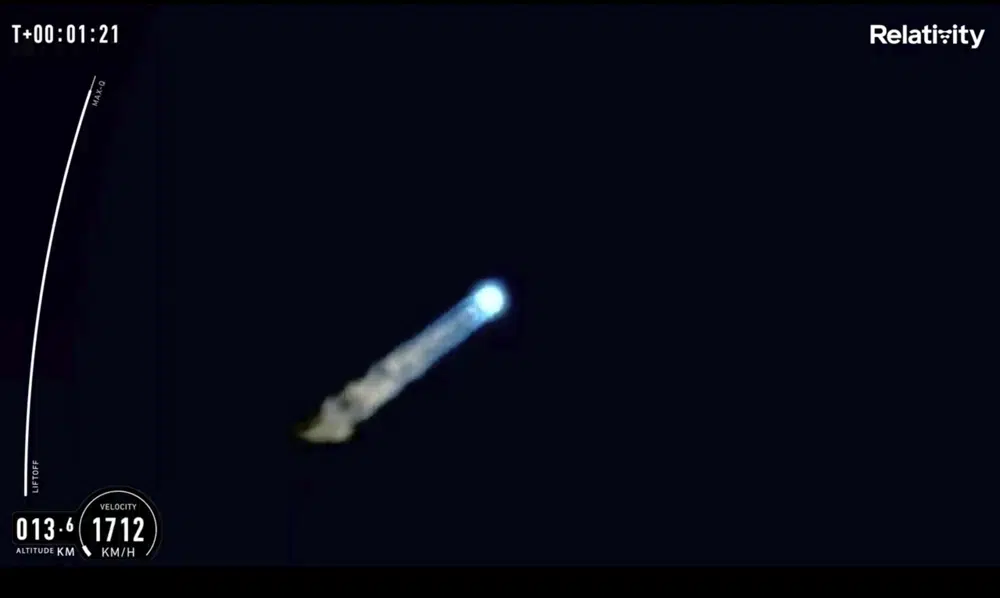 Terren 1 "World's 1st 3D-Printed Rocket" Launch Setbacks
During the March 11 attempt to launch its Terran 1 rocket, the company encountered several setbacks, including a boat entering a restricted area in the rocket's path at sea.
Despite the dramatic ignition of all nine of the rocket's engines, the launch was automatically aborted due to a software issue.
Ahead of the company's second attempt on Wednesday, Relativity's CEO Tim Ellis expressed his hope for the rocket to succeed on its first launch, even noting that clearing the launchpad would be a cause for celebration.
He also identified the "key inflection" point of the rocket's flight as the moment it endures the maximum amount of pressure, known as Max Q.
Today's launch proved Relativity's 3D-printed rocket technologies that will enable our next vehicle, Terran R. We successfully made it through Max-Q, the highest stress state on our printed structures. This is the biggest proof point for our novel additive manufacturing approach.… pic.twitter.com/9iaFVwYoqe

— Relativity Space (@relativityspace) March 23, 2023
On Wednesday, the rocket successfully achieved a significant milestone. Relativity has been working since 2015 to develop their initial launch vehicle.
Their goal is to prove that rockets can be produced quickly, cost-effectively, and efficiently using additive manufacturing, also known as 3D printing.
While other rockets employ some 3D-printed components, 85% of Relativity's Terran 1 rocket is made using this method.
The company's factory, situated in Long Beach, California, stands apart from other competitors as it utilizes massive 3D-printing machines capable of creating a rocket's main body parts.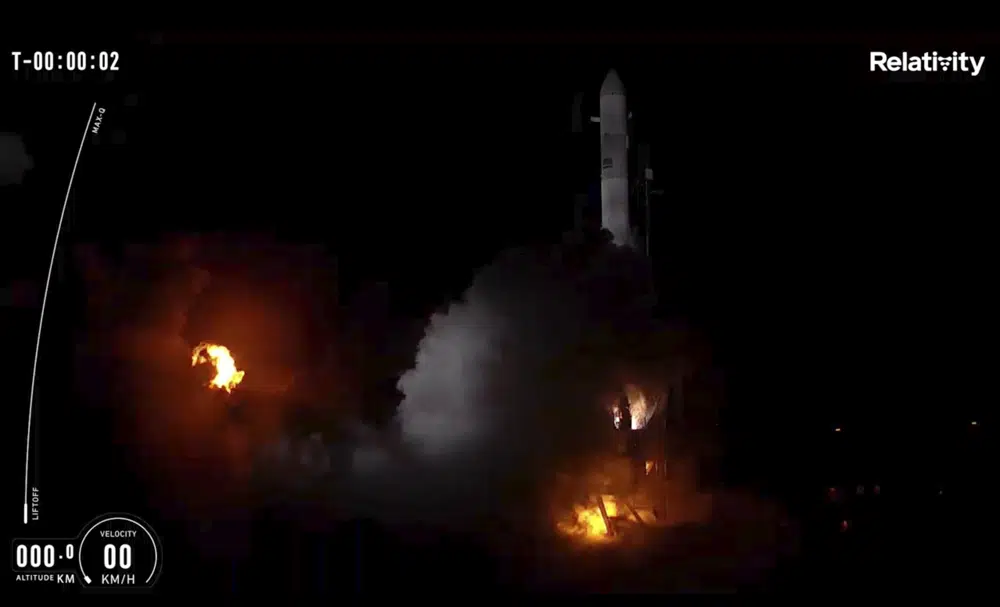 Terren 1 Fail Attempt To Reach The Orbit
Founder and CEO, Tim Ellis, realized the potential of 3D printing while working as a propulsion engineer for Blue Origin, where he designed and developed rocket engines.
Despite experiencing a failed launch attempt, Relativity remains a noteworthy company that has managed to attract high-profile contracts and raise capital before launching a product.
However, their true breakthrough product may not be the Terran 1 rocket.
The startup has already secured approximately $1.65 billion in launch contracts, primarily for their larger reusable rocket, Terran R, which is still in its early stages of development.
However, the company has plans to use the more compact Terran 1 rocket to deploy smaller satellites as part of larger constellations that may require maintenance or replacements.
Terran R has the capacity to launch up to 44,000 pounds (20,000 kilograms) in low-Earth orbit, about 16 times the mass that Terran 1 can handle.
This puts Terran R in the same category as SpaceX's Falcon 9 rockets, which are considered medium-heavy lift class, a market gap that Ellis believes offers the most significant opportunity during the coming decade.
Relativity is valued at over $4 billion and has received significant backing from investors such as Fidelity and BlackRock.
In addition to its rocket development, the company is also working on 3D printers that could revolutionize manufacturing in various industries, including aerospace, energy, and more.
It remains to be seen whether Relativity will attempt another Terran 1 launch.
RELATED CTN NEWS:
What Is A Trojan Horse And How To Protect Your Computer From Trojan Horses?