The Fundamentals of Protecting Your Home With Security Cameras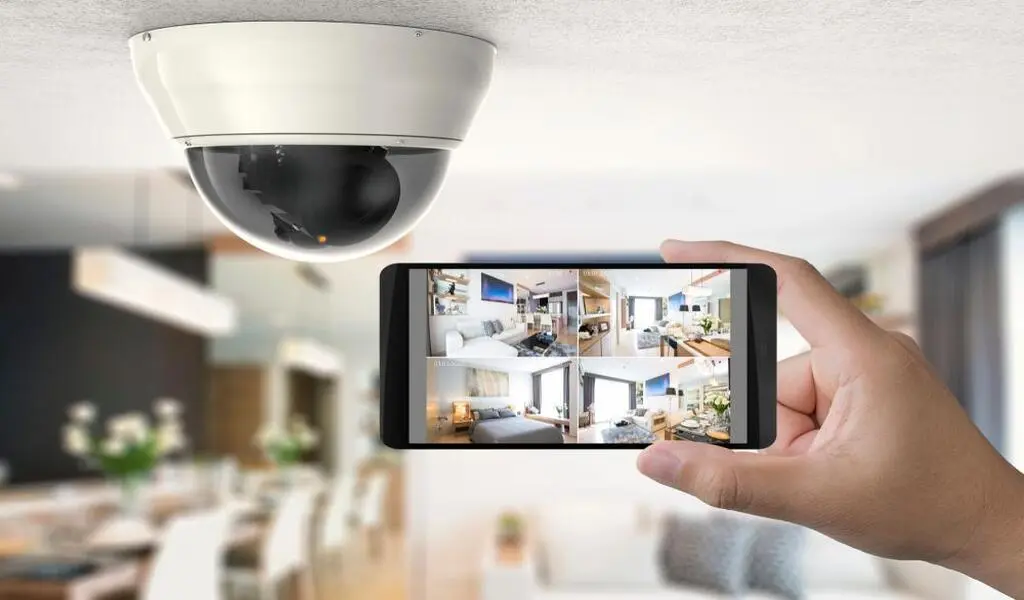 Homeowners today value their security more than ever before. Therefore, more people are turning to security solutions, such as alarm systems and security cameras.
If you aren't protecting your home with this technology, you are at risk of intruders and theft.
Thankfully, securing your home is easy and affordable with security cameras! The first step to a safer home is to learn about the fundamentals of protecting your home with security cameras.
A security cameras system: What is it?
A security cameras system consists of several security cameras placed around your home in strategic locations to monitor your surroundings at all times.
Modern security cameras often come with a smartphone app or a home monitoring screen so that you can pull up live footage whenever you want, as well as check past recordings for any suspicious activity.
Because of this, a security camera system makes your home much safer.
Advantages of security cameras systems
The main advantage of a security camera system is the protection it offers for you, your family, and your home. More advantages of security camera systems include their affordability.
Honey Optics PTZ Camera prices showcase how affordable high-quality security cameras can be.
There is no other system that can protect your home better for a great price than a security camera system; it is completely customizable and tailored to your individual needs.
Security cameras types
There are many types of security cameras. The type of camera you choose depends on your needs, so every system will be different.
You can choose between wired or wireless cameras depending on the reliability of your home's connection to the Internet and whether you are willing to hide cables or not.
You can also pick from other types of security cameras, such as floodlight cameras or video doorbell cameras.
Camera locations
Where you place your cameras is just as important as what cameras you purchase. There are many common locations for security cameras:
Above the garage door
Front door
Back door
Windows
Over the driveway
Overlooking the street
In the kitchen
In the living room
A great guide for figuring out where to put your security cameras is to pick which angles of the outside of your home you want to see.
From there, choosing the locations of your cameras becomes easy!
Security camera system installation and configuration
Security camera installation and configuration can be a daunting task for those who don't have any experience.
However, setting up your cameras is easy! The installation and configuration of your cameras will depend on their features.
For example, if your cameras have a wireless connection to your home's WiFi signal, then you can connect the cameras, make sure they work, attach their mounts in the desired locations, and then secure the camera to its mount.
If you have wired security cameras for your home, you will have to find an outlet for the cameras to plug into.
This, combined with whether or not you want the cables to be visible, might influence the placement of your cameras.
If you are concerned about the visibility of cables and cameras, you can choose small security cameras. They are more easily hidden due to their size, and might even require less power to work.
Basic security cameras features
You should ensure your home security cameras have several basic features before you buy them. These include HD video capability for clear video, which you can improve further with 4k security cameras.
To generate an accurate image, you should also make sure your cameras can record in the dark. You also want to make sure your cameras have a microphone to pick up audio.
Many people also enjoy features such as immediate storage of important clips, motion-activated recording, and the ability to monitor the live video feed remotely with a smartphone app.
Some security systems also feature the ability to have the live feed running on a screen in your home. If these are features you would like to enjoy, make sure the security cameras you purchase have these capabilities.
In conclusion
There are many advantages to having a home security system.
With outdoor security cameras, you can better handle and often eliminate the threat of intruders and theft, as well as have the peace of mind that comes with knowing your home is secure.
Once you know the basics of protecting your home with security cameras, you can confidently set up a system that will keep you and your family safe.
Related CTN News:
Elon Musk Is No Longer The Richest Guy On The World
SpaceX Rocket Successfully Lands With 40 OneWeb Satellites In Orbit
Twitter To Roll Out New Ad Placement Controls