On Windows 11, Microsoft Just Made Android Apps Easier To Use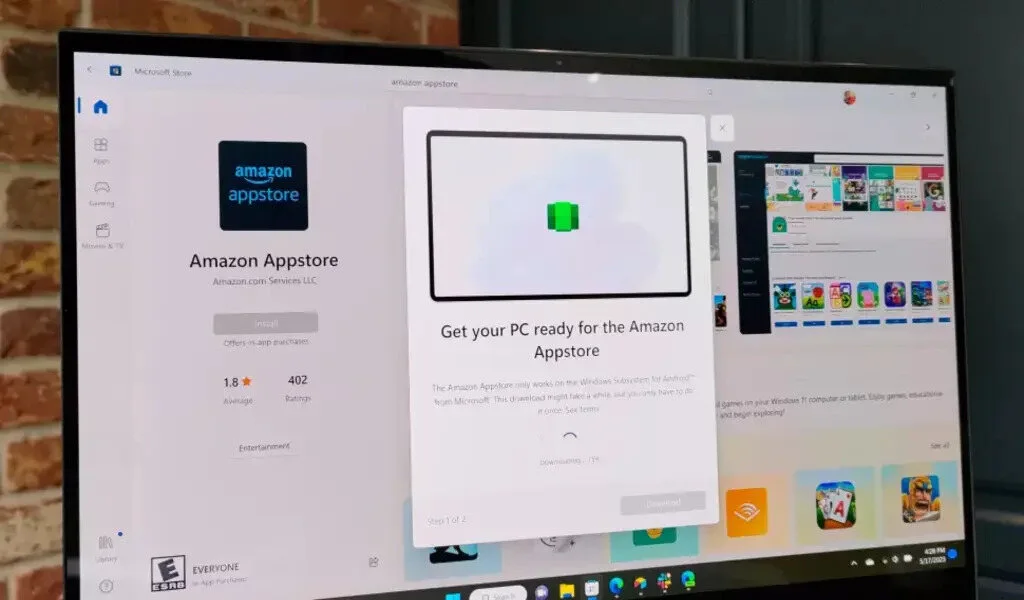 The following are some things you should be aware of
(CTN News) – Microsoft has released an update for its Windows Subsystem for Android that runs on Windows 11.

There has been a new update that adds support for file sharing and file transfers using drag and drop and copy and paste methods.

There are a number of other improvements included with this update as well, such as security updates for Android 13.
As a result of the Windows Subsystem for Android (WSA) on Windows 11, you can now run Android apps on your PC. In late 2021, the feature was released, but it still remains relatively unknown for the majority of people.
Despite the fact that Microsoft constantly improves WSA on a regular basis, one recent update has made it easier for Android apps to access and use your PC's files.
It was recently announced that Windows Subsystem for Android on Windows 11 now supports file sharing, allowing users to use Windows folders with Android apps. It is possible, for example, for your Pictures folder to be shared with WSA so that you can edit your photos within your Microsoft Android app more easily.
There is also a new feature in the update that allows you to drag and drop files or copy and paste files.
Apart from the changes related to files, the new version of WSA also includes Android 13 security updates, as well as an updated version of Chromium Webview, and several improvements in general.
GitHub's full release notes are as follows:
Sharing of files is enabled

Use drop-and-drop or copy-and-paste to transfer files!

A redesign of the Windows Subsystem for Android Settings (now called simply "Windows Subsystem for Android"), including a display of all installed Android applications

Apps that specify android.hardware.type.pc in their manifest should be able to receive raw input events

Improved compatibility with Wi-Fi APIs

Improvements in the compatibility of camera hardware

Update of the Linux kernel security

Version 113 of Chromium Microsoft WebView has been updated

Security updates for Android 13
Support for file sharing is the most significant addition. Since you can now share your Windows folders with WSA, it should be easier to upload and manage content within Android applications.
In a separate GitHub page, Microsoft outlines the benefits of the addition:
Our guide on getting started with Android apps on Windows 11 is a great resource if you are new to the Windows Subsystem for Android. You can also sideload Microsoft Android apps to Windows 11 in addition to the Amazon Appstore.
SEE ALSO:
Zoom Controls Improve Screen Sharing In Microsoft Teams Meetings