Microsoft Surface Tablet Refurbished For 73% Off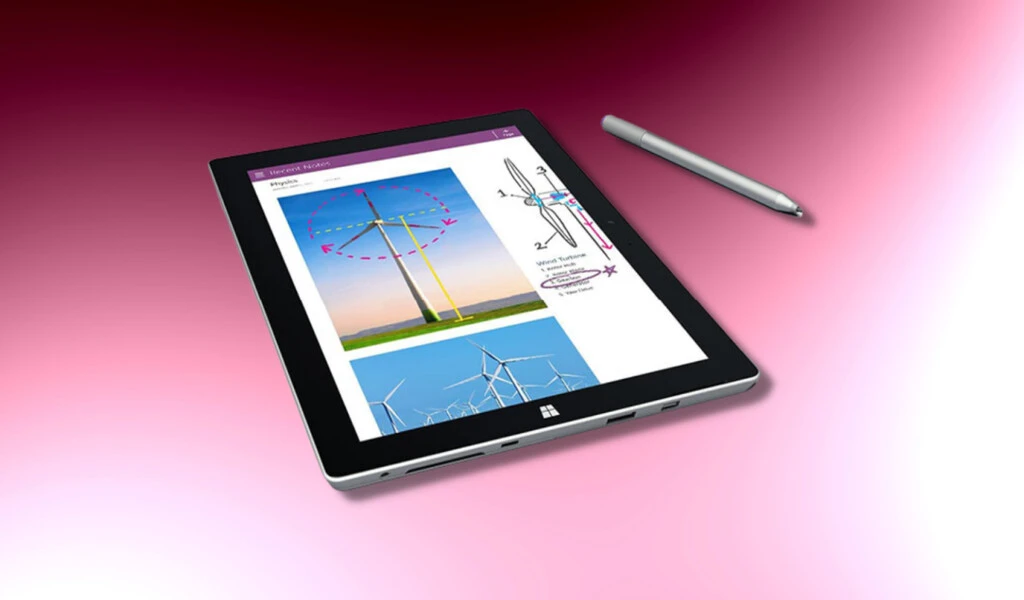 (CTN News) – On Feb. 5, you can pick up a refurbished Microsoft Surface 3 Tablet (Opens in a pop-up window)(opens in a new tab) for only $159.99 instead of $594 – that's a savings of 73%.
Multitasking is a necessary skill in today's world, regardless of whether we like it or not. We all have a lot on our plates, from balancing work and family life to juggling side hustles and 9-5 jobs.
We sometimes need assistance keeping track of everything, and this is where a tablet can really prove useful.
For those of you who are in the market for a quality tablet (Opens in a new window)(Opens in a new tab) at an affordable price, a refurbished model may be the most viable option for you.
Not only are you helping the environment by reducing e-waste, but you are also receiving an awesome gadget for a fraction of the cost.
This Microsoft Surface 3 Tablet in sleek silver typically costs $594, but is now available for 73% off at just $159.99 for a limited time.
There is no doubt that the Microsoft Surface 3 Tablet could make your life a bit easier…or a lot more organized. As it is equipped with a quad-core Intel Atom x7-Z8700 processor, you are able to multitask without experiencing any annoying lag.
Taking advantage of the 64GB of internal storage, you can load up your tablet with applications that will make your day-to-day more convenient. Do you require more storage space? MicroSD cards can be used to expand it up to 200GB.
Featuring a 10.8″ full HD display with a 1920×1280 resolution that supports up to 4K, three external displays are available – one USB port and one Mini DisplayPort port for a second display.
Two USB 3.0 ports are available for your convenience, and a kickstand folds from the back when you want to take a break and sit back, relax, and stream.
The tablet was released in 2015, but it includes Windows 10, which is compatible with most apps and software. Video playback can last up to ten hours on this device, thanks to its impressive battery life.
Furthermore, it supports WiFi and Bluetooth 4.0 protocols for easy connectivity.
You can get this refurbished Microsoft Surface 3 Tablet (Opens in a new window) (Opens in a new tab) for $159.99, 73% off its usual price.
SEE ALSO:
Apple Pay Likely To Launch In South Korea By Next Month
HUAWEI P60: HOW DO YOU LIKE THE DESIGN?