Microsoft Schools of Education in The Classroom: Are You Ready for SDE?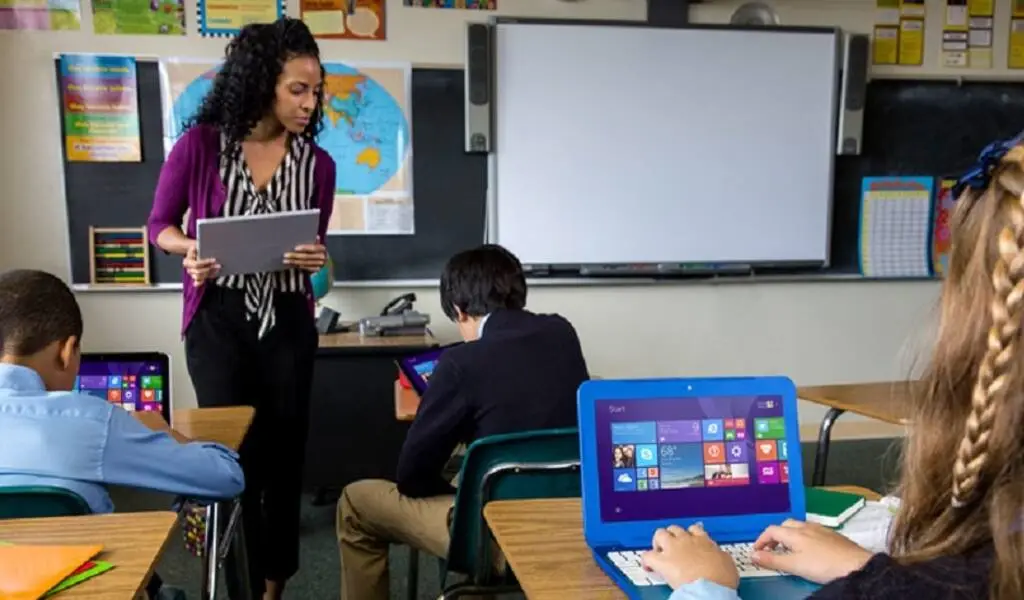 Microsoft Schools of Education: During the pandemic, over 15 million school students faced serious problems regarding the continuous flow of educational activities. Yes, online means and technology helped students get lectures online and deliver assignments. Still, the available technology was not designed to meet students' needs. There were numerous problems, such as connectivity, poor user interface, inefficient curriculum delivery, and many more. In short, the current technology was not enough to meet the educational needs of students from every aspect.
Also, the new era demands students to be well-versed in recent technology and be masterful operators, along with getting the full benefit of technological convenience. That's why Microsoft, a leader in software technology, introduced Microsoft Schools of Education that fulfils modern education needs and equips all students with skills and knowledge of the contemporary era. Here, you'll find out everything about Microsoft Schools of Education and its benefits. So, keep reading further. It'll enlighten you and give you insights into what is coming next.
Let's begin!
What Are Microsoft Schools of Education?
Microsoft Schools of Education is a complete set of software tools that help educational institutes deliver quality classrooms and meet remote educational needs. It provides quality learning for students without problems and the smoothest flow of things. Teachers can deliver what is needed to be taught, and students can work on assignments without the problems that the currently available tools produce during educational processes.
Teachers have to be proficient in delivering the curriculum and mastery of teaching methodology and students' psychology. That cannot come without enrolling in a specialized training program. In that case, a relevant degree can serve you well if you want to progress your career into a genius teaching professional.
What are the Benefits of Microsoft Schools of Education?
Microsoft Schools of Education brings a new era in learning for students and helps teachers meet achievement goals without much trouble and stress. Here are all the advantages that come with it.
1. Accelerated Learning
Microsoft Schools of Education provide the students with an accelerated pace of learning. It removes hurdles that the old teaching methodology has at its core and delivers advanced learning solutions. Also, students become able to absorb the curriculum knowledge better and demonstrate mastery with fewer repetitions of the course syllabus. Moreover, students can also review the subject matter as often as they need without getting bored or exhausted with old digital methodologies.
2. Inclusive Designing
Microsoft Schools of Education is designed by considering human psychology while learning new things. Students get the knowledge in a way that pleases their minds and paves the way toward mastery in the shortest time. In short, Microsoft Schools of Education makes students understand and perform according to the set goal of teachers for achievements.
3. Helps Students' Well-Being
Microsoft Schools of Education does not include any hint of negativity from any aspect. It creates a learning environment that is all positive and caters to the well-being of students. Students experience zero stress during the learning process.
4. Security
Microsoft Schools of Education is built on the principles of security and trust. It means that students will be protected from ransomware attacks and all malicious acts when a device connects to the internet.
What is Included in Microsoft Schools of Education?
Here's what you'll get!
1. Windows 11
It is the latest Microsoft operating system that is designed for digital learning. Also, it helps teachers to convey curriculum knowledge in the most convenient way possible and make students perform at their full potential. Windows 11 will change every classroom and student in the United States with its new tools and conveniences that do not exist anywhere in the world.
2. Microsoft 365 Education
It is the safest learning experience for students that also unlock creativity while helping them do teamwork digitally. Microsoft 365 Education is a complete educational tools bundle for students. It gives them knowledge and a platform to perform and demonstrate mastery in subjects. Teachers do not have to recommend any other application or tool to students for better achievements by using such a tool.
3. Microsoft Teams
It is an advanced collaboration and creation tool that helps students, educators, staff members, and faculty members to be on one platform and deliver what is required. No other tool can help better than Microsoft Teams for collaboration during professional and educational projects.
Conclusion
Microsoft Schools of Education opens new horizons for both teachers and students during the learning process. Teachers can easily make students understand the knowledge better and perform at their full potential.
Suppose you are an educator or a principal of an educational institute. In that case, you should incorporate Microsoft Schools of Education in your institution. Your students will give you the best achievement results in a matter of a year. Plus, your institute rating will go higher by incorporating new learning technology.
Also Check:
iPhone 13 Discount on Flipkart: Enjoy Discounts and Exchange Offers Today
Kafka UI Monitoring Tools: Key Kafka Metrics for Monitoring Performance
Difference between SEO and SMO
How Remote IT Support Helps Your Business Function Better