Microsoft Hires former OpenAI CEO Sam Altman and co-founder Greg Brockman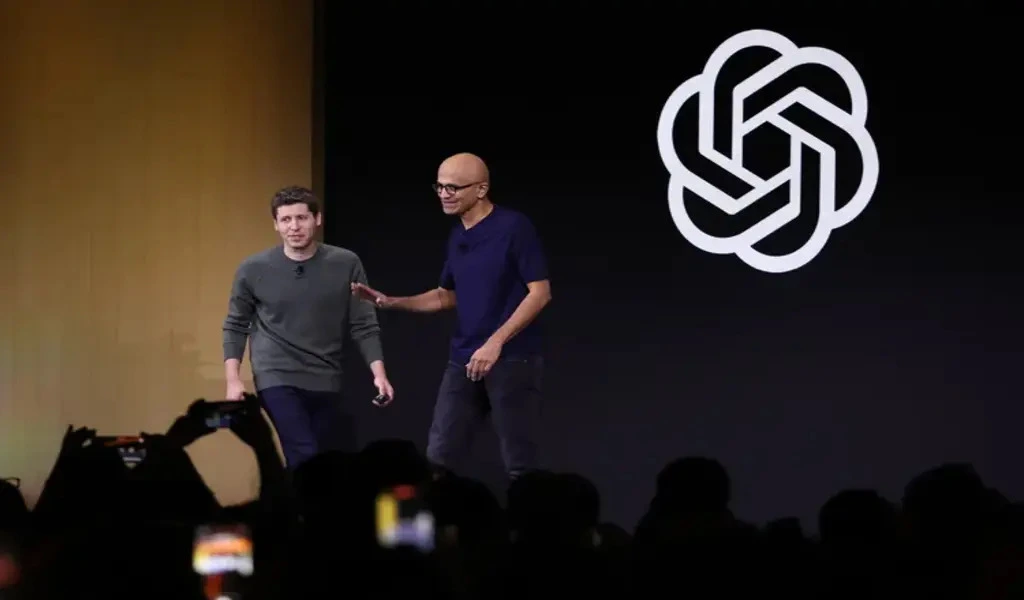 (CTN News) – Sam Altman and Greg Brockman, who were previously CEO and co-founder of OpenAI, are joining Microsoft.
On Friday, Sam Altman was let go from OpenAI after the board expressed its lack of confidence in his capacity to maintain leadership. Microsoft CEO Satya Nadella revealed that Sam Altman and Brockman will join Microsoft to oversee their new advanced AI research team.
This announcement follows a weekend of negotiations regarding Sam Altman's possible return to OpenAI. With this new group, Sam Altman will be named CEO.
Microsoft is forming a new advanced AI research team, and we're thrilled to announce that Sam Altman, Greg Brockman, and colleagues will be leading it, according to Nadella. "It is our intention to promptly furnish them with the means necessary to achieve their objectives."
By reposting Nadella's statement with the words "the mission continues," Sam Altman confirmed his joining Microsoft in a post on X (previously Twitter).
We remain committed to our partnership with OpenAI and have confidence in our product roadmap, our ability to continue to innovate with everything we announced at Microsoft Ignite, and in continuing to support our customers and partners. We look forward to getting to know Emmett…

— Satya Nadella (@satyanadella) November 20, 2023
In response, Nadella dropped some clues about Sam Altman's future at Microsoft as CEO. "Throughout our time at Microsoft, we've gained valuable experience in fostering an environment where founders and innovators can establish their own unique cultures and identities. I'm excited to see how you apply this same principle."
The chief executive officer position at Microsoft is usually reserved for executives of large or distinct divisions inside the software behemoth.
Microsoft has used or employed CEO positions for many of its acquisitions, including GitHub, LinkedIn, Mojang, and Activision Blizzard, while Xbox head Phil Spencer was just named Microsoft Gaming CEO. Microsoft's new advanced AI research unit may have more ambitious goals, as this suggests.
As Brockman has also disclosed, some important OpenAI talent will join the new Microsoft team. The head of research at OpenAI, Jakub Pachocki, will be joining Microsoft's advanced AI research division in an undisclosed senior role.
Brockman also reported that Szymon Sidor, a researcher at OpenAI, and Aleksander Madry, head of readiness, are joining Microsoft in leadership roles. Along with the impending resignations, OpenAI employees have posted "OpenAI is nothing without its people" to X.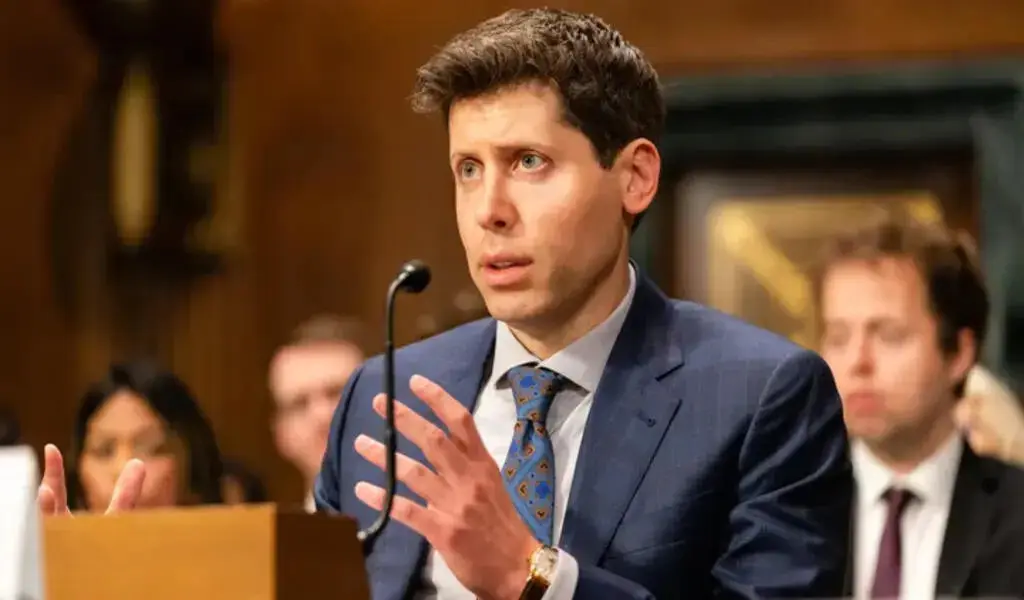 Just hours after being unsuccessful in re-engaging with OpenAI's board as CEO, Altman was hired. Emmett Shear, a former Twitch CEO and co-founder, has instead filled the position of interim CEO. After Altman's shocking firing on Friday, Mira Murati was designated interim CEO of OpenAI. He will succeed her.
Rumor has it that OpenAI's four-person board was unwilling to let Altman return as CEO despite his negotiations to do so, according to various people who spoke to The Verge.
The New York Times stated that he had been courting investors for a different firm that would manufacture bespoke artificial intelligence tensor processing unit (TPU) chips that could compete with Nvidia. Under the codename "Tigris," the TPU project garnered interest from Microsoft and other well-known venture capital firms.
Microsoft's Custom AI Chips
Sam Altman and Brockman are leading the new advanced AI research team at Microsoft. This news follows Microsoft's announcement last week that it had developed its own proprietary AI chip, which might help train huge language models and wean itself off of Nvidia's expensive services.
Another CPU that Microsoft has developed for use in the cloud is an Arm-based CPU. To run its Azure data centers, it developed two unique silicon chips.
Microsoft, OpenAI, and Sam Altman have been honing and testing the Maia AI chip. The chip may have affected Microsoft's tight relationship with Nvidia, but the Maia GPU is just one in a series, and the business is hard at work on a second generation.
The "multibillion dollar investment" that Microsoft supposedly has in OpenAI is still at roughly $10 billion. Microsoft is OpenAI's exclusive cloud partner, and the company's cloud services drive all of OpenAI's product, API, and research workloads.
"Our partnership with OpenAI is important to us, and we are confident in our product roadmap, our ability to innovate, and our commitment to supporting our customers and partners," Nadella stated.
He also mentioned Microsoft Ignite as a source of innovation. "We are excited to meet Emmett Shear and the rest of OAI's new leadership team and begin collaborating with them."