LG's 2023 OLED TVs Are 70% Brighter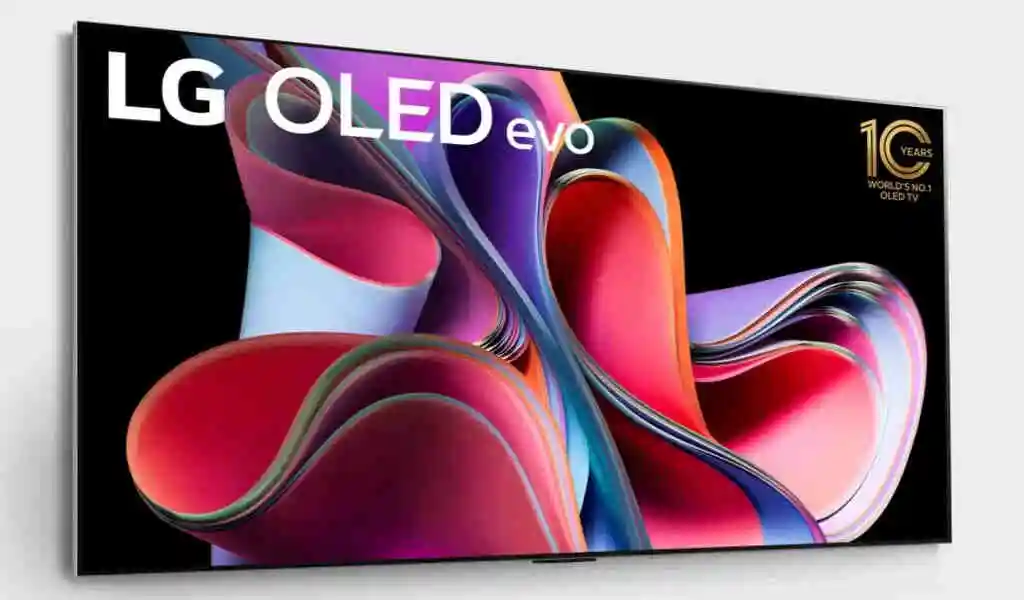 (CTN News) – The LG OLED TV lineup has been refreshed for 2023, but if your TV is situated in a well-lit space, you might appreciate this year's revision.
LG's new models feature a per-pixel Brightness Booster Max feature that provides up to 70 percent brighter pictures on selected G3 series TVs (shown above).
It is possible that you will not spend as much time squinting during the daytime viewing period.
It is noteworthy that the G3, C3 as well as the 8K-capable Z3 all use the upcoming A9 Gen 6 processor, which offers AI upscaling, HDR tone mapping, and object-based picture sharpening.
Additionally, the chip is essential to AI audio processing that delivers 9.1.2-channel surround sound from the built-in speakers.
However, LG is countering Samsung with a WOW Orchestra feature that uses the TV's speakers to complement the output of the brand's more recent sound bars.
In addition, LG acknowledges that its user interface may have been overwhelming for some users. Unlike previous OLED TV models, the 2023 OLED TVs have a web OS 23 platform which requires much less scrolling, with only two pages of app content.
In addition, you will see fewer categories, as well as "quick cards" that enable you to dive into categories such as music and sports.
A customizable quick setting feature, AI-based search keyword recommendations, and personal profiles allow you to customize your experience, while Matter support should ensure that your set is compatible with compatible smart home devices.
Although there are a few notable upgrades to the range, it will still seem familiar in some respects.
Despite offering 77- and 88-inch 8K screens, the Z3 remains the flagship, but the G3 is now more suited to wall mounting thanks to its zero-gap design.
The screen comes in a range of sizes ranging from 55 inches to 97 inches.
However, you will only notice a 70 percent increase in brightness on models measuring 55 inches, 65 inches, and 77 inches. You will have to accept the standard brightness booster for the C3 sweet spot (pictured in the middle).
The A series is no longer available. The B3 series is LG's entry-level OLED product, and it is marketed as being ideal for gamers who are watching their budget.
You will have to make do with the lesser A7 Gen 6 chip and do without brightness boosting, but you will receive 4K at 120Hz (useful with the latest consoles) as well as your choice of 55, 65, and 77-inch panels.
We will have to wait for pricing and availability for LG's 2023 OLED TV selection. In spite of this, there is no doubt that the G3 is the star of the show.
Apart from that model's brightness boost and gapless mounting, these improvements are largely iterative and are most likely to appeal to customers who are looking to replace an aging television.
Is Sony OLED better than LG OLED?
The Sony delivers slightly better picture quality, as it has better gradient handling and a much better color volume. On the other hand, the LG is a better choice for gaming, as it has a lower input lag, and it supports advanced gaming features like VRR and 'Auto Low Latency Mode'.
SEE ALSO:
Is Twitch Not Loading? It's Not Just You