Latest Telegram Update Brings New Features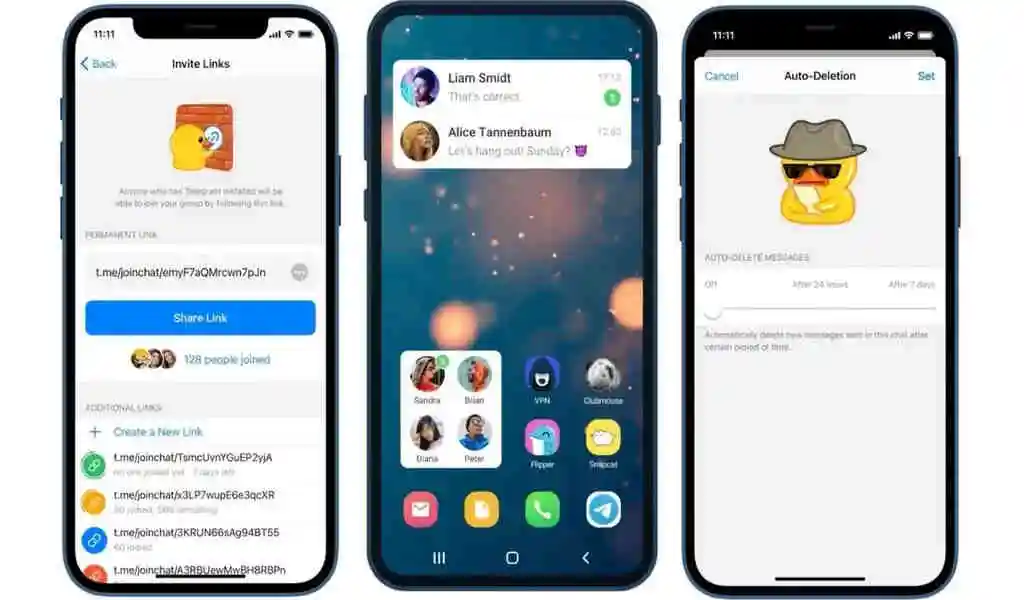 (CTN News) – There is no doubt that Telegram Messenger is one of WhatsApp's main competitors. It has recently begun to roll out a number of brand-new features with the latest update.
There is no doubt that the latest Telegram update has brought a number of excellent features.
These features include Profile Picture Maker, Emoji Categories, and the ability to translate entire chats, among others. Let's examine it in more detail.
An update to Telegram brings the ability to translate entire chats
In the latest update, the feature of translating entire chats has been added. As its name implies, this feature enables users to transcribe entire chats, groups, and channels in real-time by simply tapping the Translate bar at the top. Here, it is pertinent to note that this feature is only available to premium subscribers.
The ability to translate individual messages is available to all Telegram users by selecting the message and tapping the "Translate" button.
Another useful feature brought with this update is "Profile Photo Maker." A sticker or animated emoji can be quickly transformed into a profile picture for a user's account, group, or even channel.
This is an exciting development because everyone can use animated and custom emojis, even if they do not have Telegram Premium.
Additionally, the company launched "Emoji Categories", in which stickers and emojis are grouped according to categories.
The app allows users to send more than a million different stickers and emojis, and the company states that selecting the right one does not have to be a full-time endeavor.
Telegram has also added a "Network Usage" feature to its list of newly added features, which will permit users to view the amount of data used by the application.
It will display detailed pie charts for Wi-Fi and mobile data, allowing them to determine their data usage and adjust their auto-download settings accordingly.
It is also worth noting that there is furthermore the "Auto-Save Incoming Media" feature that Telegram users can use in order to control when media will be automatically saved to their gallery based on its size, type, and the chat it was received from.
That's just amazing, isn't it? There are also exceptions that can be set so that people can only save what they need. As part of the multitude of features that Telegram offers, it is now introducing the following:
Media permissions at the granular level

Premium subscription for a full year

Selection of bots to be used in chat

Re-login using your Apple ID and your Google ID

Emojis that can be customized

Emojis that you can interact with
Do not hesitate to make a comment in the section below if you know anything about this update.
SEE ALSO:
Twitter to Charge businesses $1,000 Per Month to Keep their Gold Badge: Report