In 2022, Do You Think Apple Will Introduce a New iPhone?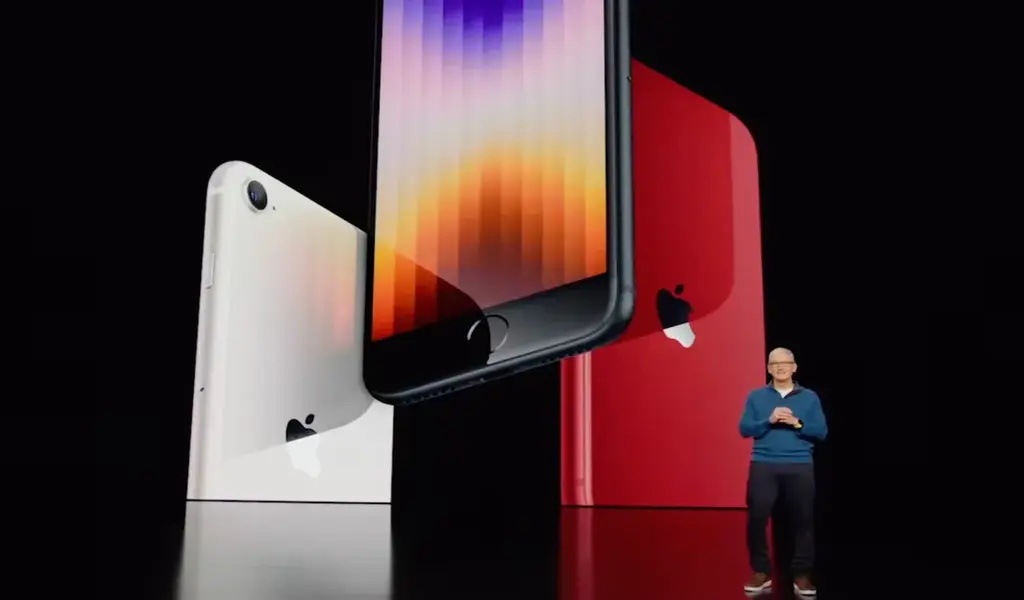 Similar to the iPhone 13 Pro range, the "iPhone 14 Pro" and "iPhone 14 Pro Max" are to be launched this year.
The "iPhone 14 Pro" and "iPhone 14 Pro Max" are expected to have screen sizes of 6.1 and 6.7 inches, respectively.
Apple is rumored to be making significant changes to the iPhone 14's design to accommodate the Face ID camera, leading to widespread speculation that the Pro and non-Pro variants would look very different.
To What Date in September Will Apple Hold Its Special Event?
An Apple event would typically take place on a Tuesday. Since September 13 is the month's second Tuesday, the keynote may be held.
This would be an excellent opportunity for Apple to announce the iPhone 14, Apple Watch Series 8, and other products.
Still, nothing has been verified, and there have been no reports about a possible date.
Apple New Products
In 2022, Apple is expected to release four iPhone 14 variants: the standard-sized iPhone 14, the more significant iPhone 14 Max, the standard-sized iPhone 14 Pro, and the larger iPhone 14 Pro Max, which would measure 6.7 inches.
A smaller-than-5.5-inches iPhone 14 mini is not on the list.
The iPhone 14 Pro will include enhanced cameras. The new feature Apple is rumored to roll out is a 48-megapixel camera with 8K video recording capabilities.
The telephoto lens may get a boost, and there may be enhancements to the Ultra Wide camera.
The 48-megapixel wide-angle lens, the enhanced telephoto lens, and the LiDAR Scanner will all remain exclusive to the Pro version.
All models might get a front-facing camera upgrade that includes a lens with a larger aperture and autofocus.
Apple's September Event Will Feature The iPhone 14
In September, Apple will have an event where the iPhone 14 series will be the main attraction. With four new models coming out, the new iPhone 14 Pro/Max will generate a lot of buzz.
According to 9 to5 Mac's earlier reports, the iPhone 14 Pro will see significant upgrades at Apple's September presentation.
The iPhone 14 series, with its new look, faster processor, and vastly improved camera, is expected to be one of Apple's most successful product releases in recent memory.
You can find every latest released iPhone at PriceHut.
What Kind of Notch Is Apple Going to Launch On iPhone 14?
For the first time since the iPhone X, Apple's next top phone, the iPhone 14 Pro, is expected to include a new kind of notch.
Following a period of uncertainty, it appears that Apple will utilize a combination of a circular hole-punch cutout for the camera and a pill-shaped cutout to house the essential Face ID components.
Is Apple Planning to Release a New iPad Pro in 2022?
Three further claims from Gurman corroborate his earlier March prediction that the new iPad Pros would debut in the fall of 2022.
We have heard rumors about a few upcoming high-end iPad Pro range upgrades, including a new design, wireless charging, and other essential features.
Is It Likely That Apple Will Provide a Back-To-School Sale in 2022?
As 2022 approaches, what is Apple's plan? As part of the promotion, college and university students can get a free pair of AirPods 2 by purchasing a new Mac or iPad.
Another option is to spend a bit extra and get the third-generation AirPods or the AirPods Pro.
What Other Rumored Apple Products Might We Expect?
We don't know what else Apple has planned for the September event except the iPhone 14, Apple Watch 8, and AirPods Pro 2.
However, more speculated Apple products are expected to debut soon.
Related CTN News:
Accounting Software: How It Became A Need For The MSMEs
Top 5 Mistakes Youngsters Make that Affect their Credit Score
Cisco Tops Revenue and Profit Estimates, Forecasts Sales Growth