Apple Watch Saves UK Man's life by Detecting Undiagnosed Heart Condition
(CTN News) – A 36-year-old man from Flitwick, Bedfordshire, UK, claims his Apple Watch helped save his life by revealing a previously undetected cardiac ailment.
BBC says that at midnight, novelist Adam Croft woke up to the news that his Apple Watch had detected Atrial fibrillation in his heart. The smartwatch's data indicated that his heart rate was irregular.
"It's not a feature I'd ever expected to use," he told the media outlet. Adam Croft claimed that he got up from a sofa one night when he became dizzy and that this action saved his life. He got up to drink water and "immediately felt the world closing in" on him as he did so."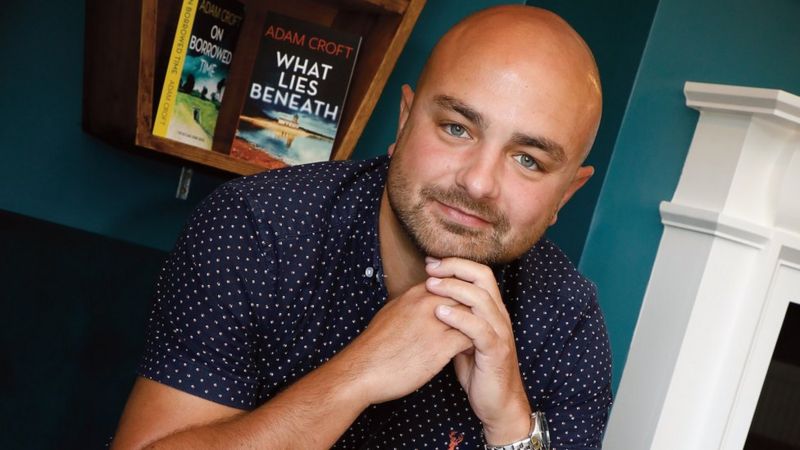 As the saying goes, "I made it to the floor and started sweating coldly." "As he put it.
The Apple Watch had many notifications for him the next morning. Finally, he dialed the UK's national medical advice line (111), where he was recommended to check himself into the emergency room.
"I contacted 111 (UK medical helpline), and they told me to head to the emergency room as soon as possible," "He mentioned it to BBC in an interview.
Croft was diagnosed with Atrial fibrillation after additional testing at the Bedford hospital (AFib). For the uninitiated, atrial fibrillation (AFib) is an abnormal and frequently very fast heartbeat rhythm that can cause blood clots to form.
It raises the risk of stroke by obstructing blood flow and causes symptoms such as heart palpitations, chest pain, and difficulty breathing.
Adam Croft claims that he would not have gone to the hospital without the warnings on his Apple Watch. Also, he has felt "small flutterings" of the heart before, but his watch failed to register them.
In recent months, though, he said, there have been none of these. I never experienced anything I considered a major discomfort or symptom, "His words.
Medications to thin the blood have been prescribed for Croft. A cardioversion technique, which uses "rapid, low-energy shocks to reestablish a regular cardiac rhythm," is something he plans to have done." Now that the danger has passed, the watch will remain on, "He said.
Related CTN News:
Microsoft Will Cut 60 More Jobs From Its Irish Workforce