5 Effective Ways to Manage a Hybrid Team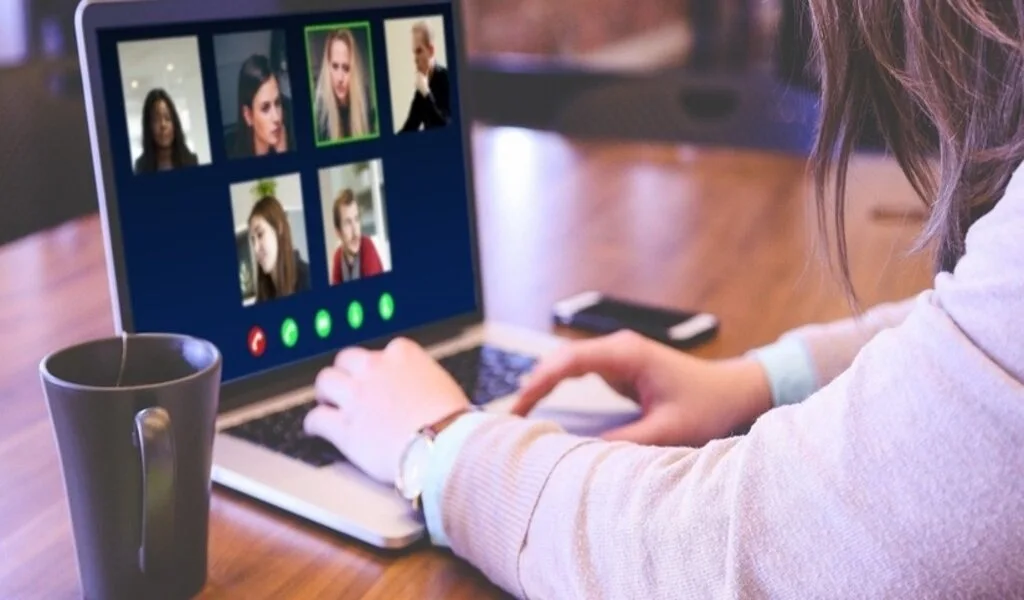 Remember the time when you could pull your entire team for a brainstorming session over coffee?
Well, the pandemic has had a tremendous shift in workplace culture. Today, hybrid teams have become the new phenomenon, where teams work on-site, virtually, or both.
The hybrid work model offers attractive benefits to the employees, such as – greater work flexibility, reduced travel and cost expenses, fewer employment barriers, etc.
However, there are some setbacks due to persistent time zone differences, absence of in-person communication, lack of coordination, cultural gaps, etc.
Amidst the challenges, the burning question for managers is – how to manage the hybrid team and create a win-win situation from the lens of productivity and employee satisfaction?
This post will provide a comprehensive overview of hybrid teams and how to manage them effectively. Let's begin:
1. What are hybrid teams, and how do they impact the future workforce?
A hybrid team is a business model that leverages the mix of on-site and remote work, and the team can be a blend of both full-time and part-time resources. In some instances, the team members periodically switch between working from the office or working from home flexibly.
Today, companies are willing to adopt a hybrid work model. Perhaps the increase in work productivity and reduced operational costs helped fuel the acceptance of a hybrid workplace.
From an employee's standpoint, the hybrid structure gives them the liberty to choose their place of work. In addition, it creates a synergy between personal and professional life, making them more productive and engaged. For instance, working mothers can stay at home to cater to their infants.
Whereas in a project-led business environment, a hybrid model allows the managers to hire talent from across the globe. Organizations can seek cost-effective global resources since geographical borders are not an issue in a hybrid team.
To adopt a hybrid work model, you need the right resources, process, and technology. So, let us look at some practical ways to lead a hybrid team and keep productivity at an optimum level.
2. How to effectively manage a hybrid team?
Managing hybrid teams creates several challenges for managers. Here are the ways to set hybrid and remote teams up for success –
2.1 Set clear expectations with your hybrid team
Unclear expectations from team leaders are the biggest source of stress for employees. In addition, employees are less engaged at work when they do not have a clear understanding of what is required.
Managers must communicate team responsibilities clearly to help them understand how their contribution is vital for successful project delivery. When the team members understand their tasks, it drives forward – productivity, employee satisfaction, and retention. Additionally, it improves accountability and team efficiency.
2.2 Ensure competent resource allocation across geographies
Hybrid teams often include resources from different geographical locations. As a result, there can be a lack of coordination between the hybrid team members, which can cause project delays. Limited overlap in the business hours can provide a small window to hold important meetings.
Therefore, before creating a resource plan, the schedule and availability of the part-time resources and employees working from different time zones have to be accurately measured. Accordingly, managers can allocate the best fit resources and optimize their utilization for successful project delivery.
2.3 Track resource performance through real-time insights
Having real-time updates on a project's progress can be challenging in a hybrid work model. Therefore, project managers must be equipped with the right tools to oversee every resource's progress. The real-time visibility of the resource-related metrics helps the project manager evaluate the project's success rate.
With data-driven insights, they can identify the resources that are spending more or less time on planned tasks and take corrective measures to increase productivity. The onus is on the manager to ensure that none of the hybrid team resources are disengaged, overutilized, or burned out. If required, they can use methods like leveling and smoothing to optimize the resource schedule.
2.4 Leverage appropriate channels for asynchronous communication
While hybrid work models offer plenty of benefits to employers and employees, there are a few challenges. Ensuring that everyone on the team can attend meetings at a specific time isn't always easy.
While hybrid work models offer plenty of benefits to employers and employees, there are a few challenges. Ensuring that everyone on the team can attend meetings at a specific time isn't always easy. Using the right collaboration tools such as desk booking apps will help the managers to bring the hybrid teams together and deal with time zone differences.
With asynchronous communication, team members can send requests, share information, or discuss ideas without being bound by whether or not someone else is available at the same time. Additionally, it empowers hybrid teams by letting them do specific tasks when they feel most productive.
2.5 Implement policies for smooth functioning of hybrid teams
To ascertain the smooth functioning of hybrid teams, organizations need to formulate hybrid work policies that include – productivity, flexibility, collaboration, communication, benefits, etc. It will ensure that the team members know what is expected from them.
For instance, managers can determine specific time frames for scrums and standup meetings, regardless of the geographical differences.
The practice of flexible working hours instills confidence in employees and encourages them to do the job with more responsibility. It also ensures project quality without deviating from the deadline.
Let us now see how a resource management tool helps project managers achieve efficiency in managing their teams.
3. How can resource management software help manage a hybrid team?
A hybrid work environment is going to be there for a long time. Therefore, to lead the hybrid teams efficiently, organizations can leverage Saviom's resource management software that provides 360-degree visibility of all the projects and resources.
Using the advanced filters, managers can narrow down the best available resource and allocate them to the tasks and projects. Further, with data-driven and accurate insights into the resource metrics, the project managers can gauge how much time the resources spend on a specific task.
The tool also enables automated resource requisition workflow. It means the project managers don't have to engage in endless loops of emails with resource managers to request the resources. Instead, the tool allows seamless resource request submission while maintaining an audit trail.
The collaboration feature within the tool allows the hybrid teams to stay updated with the project's progress, start a conversation with other team members across multiple touchpoints and answer their queries in real-time.
All these features in resource management tools ensure the seamless functioning of a hybrid team.
Conclusion
Hybrid teams are a new reality that managers must accept. Adapting to them seems daunting and tricky. However, managing hybrid teams becomes easier when the above tips are combined with the right solution. Whether working from home or office, the tool will allow you to maintain your team's performance by building a hybrid work environment.
Gain a clear overview of your team's utilization and create transparent plans to keep everyone on the right track with the best resource management tool.
Related CTN News: