2023 Best Roaming Choice for Traveler: eSIM in USA, Europe, UK and Australia
eSIM Travel and tourism have become one of the most important sectors in the world economy, but global tourism has suffered for the past two years due to the pandemic.
Each country's different international travel regulations, quarantine rules, lockdown policies, and Covid test requirements impacted the free flow of travelers.
In addition, the fear of contracting the virus turned travel from a leisure activity into something to avoid unless required.
Covid-19 may have halted the travel industry, but the vaccines have helped control the virus, allowing the return of international travel.
As more places reduce or remove travel restrictions and the demand increases, the expectation is that there will be a steady recovery in 2023.
Some significant effects of the removal of travel restrictions have been increased commercial flights and hotel occupancy rates in 2022, with global tourism slowly reaching 65% pre-Covid level.
As long as the virus is contained and destinations continue to relax or lift travel restrictions, tourism professionals predict better prospects for the year to come in the USA, Europe, and Australia.
Europe continues to lead the rebound of international tourism. The region welcomed 477 million international arrivals in January-September 2022, hitting 81% of pre-pandemic levels.
Also, US inbound travelers are returning in droves after the U.S. government dropped the requirement for a COVID test before entry according to research.
Tourism in Australia looks to recover steadily since border restrictions were scrapped in November 2021. In 2023, the whole world will slowly but surely encourage international travel and tourism again.
Several travel trends, such as wellness, transformative, leisure, active ecotourism, and sustainable tourism, have emerged with the recovery of global tourism.
As we approach 2023 and the post-Covid period, a preference for automation, mobile bookings, and tech-empowered travel continues to rise.
Gone are the days when booking a trip or service required clients to make a phone call, speak directly to a service provider, or walk into the supplier's office for face-to-face negotiation.
Digitization has led to a rise in online bookings for everything.
Taking into consideration people's need for instant access to information and help when being abroad, tech innovations will continue to bring ease to the travel experience.
An example of existing technologies that continue to influence travel is data roaming.
Data roaming occurs whenever your phone disconnects from your carrier's network and hops on another network.
Roaming allows you to make calls, send texts, and use wireless data outside your network's boundaries.
Because data roaming is necessary if you wish to stay connected while traveling abroad, it can be a source of stress or concern for international travelers.
For fast and easy access to data roaming, you can use an eSIM. The term "eSIM" means the eSIM is embedded in your phone rather than a separate physical SIM that you have to insert.
Invented before Covid, the contactless acquisition of an eSIM made it a very convenient service during the pandemic and afterward.
Let's see the countless benefits associated with using eSIM USA, eSIM Europe, eSIM UK, and eSIM Australia!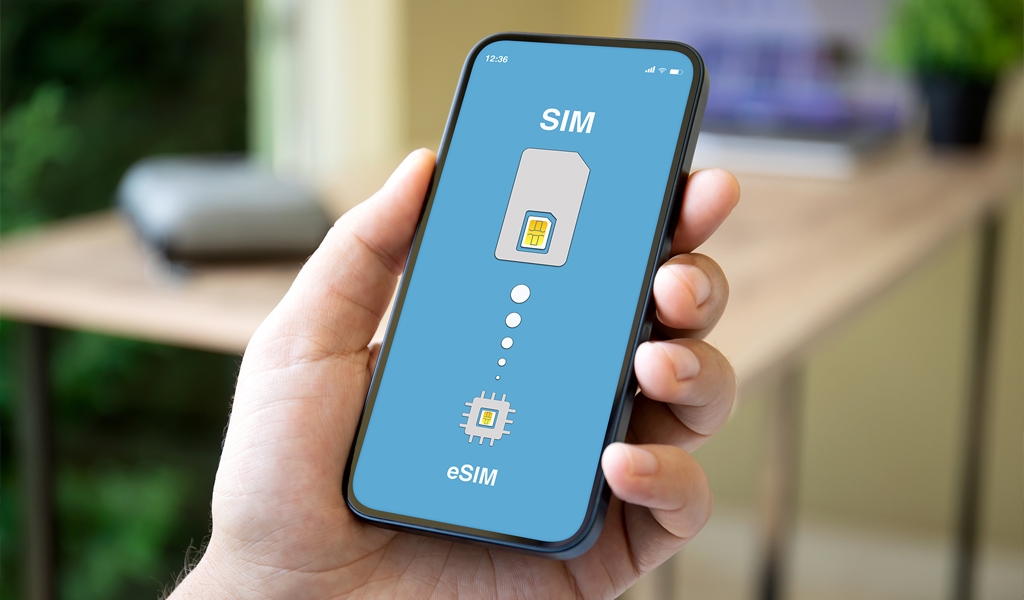 What is an eSIM?
Let's start by explaining what an eSIM is. Acronym-wise, E means 'embedded,' and SIM stands for 'subscriber identity module.'
A SIM allows your cell phone to connect to a network carrier so you can have a phone number and a phone plan.
An eSIM is, therefore, a SIM embedded in your phone. Physical SIM cards have been around since 1991, and eSIM, on the other hand, has only been around since 2017.
Whether on a business trip or vacation, roaming is probably everyone's priority.
An eSIM opens new horizons to subscribers and frequent travelers. Unlike the small plastic and gold card inserted into your phone, the software-based alternative is way better.
It does the same job, just without a piece of removable plastic. The benefit? Switching between carriers is now as easy as tapping a button or scanning a QR code.
Not to mention it's more environmentally friendly. You stay connected anywhere, no matter how often you change locations. Consequently, traveling gets much more accessible with eSIM USA, eSIM Europe, eSIM UK, and eSIM Australia!
The iPhone XS, XS Max, and XR were the first iPhone models to offer an eSIM (alongside a physical SIM), but as of recently, the iPhone 14 lineup is the first to only offer eSIM—at least in the United States.
It is becoming a preferred technology for consumers as the number of connected devices keeps rising.
Why Buy an eSIM for Travel?
An eSIM is something you can buy and receive online. From a subscriber's perspective, getting a local, physical SIM requires traveling to the country, filling out paperwork, visiting a store, and waiting in queues, which can be time-consuming and frustrating.
Getting a pocket WiFi, you must carry around and return can be annoying.
The eSIM card, on the other hand, is something you can purchase online, in the comfort of your home, before traveling, or right upon arrival if you urgently need international data.
An eSIM is very easy to install. The product is delivered through email and is super convenient to set up.
There is no need to use a pin or paperclip to remove your SIM. Everything is done digitally by scanning a QR code, tapping a few buttons, and following easy steps.
Using an eSIM Plan is less expensive than the traditional route and allows you to avoid unexpected roaming charges.
The truth is that automatic roaming provided by your domestic carrier is way pricier than the affordable prepaid eSIM Plans available through eSIM USA, eSIM Europe, eSIM UK, and eSIM Australia. With eSIM, you can set your device only to use data.
With the eSIM, you can keep receiving texts and calls from your original number, something a regular SIM card couldn't do.
With dual SIM technology, you can set your cellular plan as a domestic country number and your data plan as a local eSIM plan.
Built into a phone, a Nano SIM card takes about 8.8mm of space, while the eSIM feature takes about 4 mm. With this extra space, new generation phones will have extra room for additional features and battery power.
Last but not least, eSIM is also great for the environment as it will progressively reduce plastic SIM cards' use.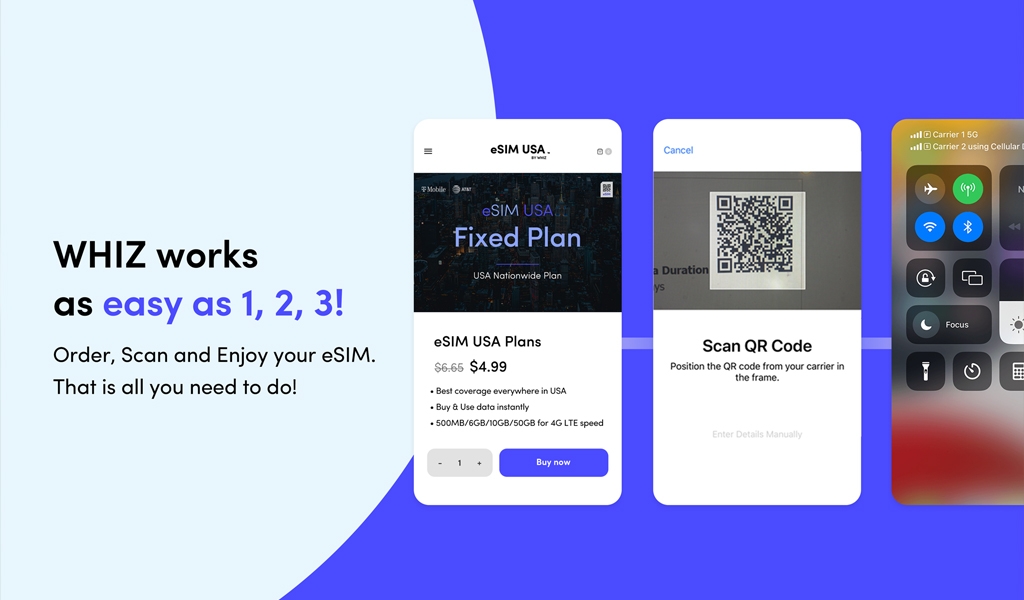 Recommendations for Best eSIM Plans in 2023
Best eSIM in USA
The United States has three major network carriers – AT&T, T-Mobile, and Verizon. Among these, T-Mobile is well known for its best average download speed.
AT&T was named 'Best Wireless Network' for the 3rd year and is known for its best deals.
However, there are some opinions that it is difficult for foreigners to purchase directly from large telcos, especially in terms of customer support.
So, suppose visitors want to purchase a prepaid USA eSIM plan with reliable customer support and the best coverage.
In that case, it is better to choose a traveler-centric provider that offers eSIM plans that connect to the best network carriers, like eSIM USA.
eSIM USA offers various options for travelers, which only connect them to the best networks in the USA – AT&T, and T-Mobile.
For those who are using eSIM in the USA for the first time and want to test if eSIM is reliable, there is a plan offering 500MB a day at USD 4.99.
Unlike other countries, America is quite large to explore within a few days, and the west and east coast moods differ.
Thus, people usually visit for 10 to 30 days when on holiday. With eSIM USA, there are 6GB/10GB/50GB plans for 10 to 30 days which are perfectly suitable for travelers in the US.
10GB for 30 days at USD 33.99 is the bestseller among the eSIM plans. For those staying for more than a year, there is a reasonable prepaid annual data plan, offering 2GB per month for just USD 68.99.
Also, eSIM USA offers specific major USA city plans, like eSIM New York City, eSIM Los Angeles, eSIM Hawaii, eSIM Las Vegas, etc.
Because the best network coverage provider depends on area and region, eSIM USA also offers City eSIM Plans.
City eSIM Plans aim to provide the best network in a particular area, so it will benefit those planning to visit and stay in a specific city.
Best eSIM in Europe and UK
Europe, one of the most beloved places for travelers, is quite complicated in terms of data roaming because it includes a lot of different countries.
However, eSIM Europe offers eSIM plans that cover all major countries – such as France, Germany, Spain, Switzerland, Italy, the UK, and a lot more – in Europe with one eSIM.
Starting from just USD 3.99 per day, eSIM Europe offers the best selected eSIM plans to connect travelers to each country's best network providers.
Just like the US, people tend to travel to Europe long-term. 3GB/10GB/50GB for 30 days are available starting from USD 12.99, which is very reasonable. With eSIM Europe, you can seamlessly connect to the data network.
Especially for those visiting the United Kingdom, eSIM UK provides the best eSIM plans, connecting them to the best service carriers, EE and H3G UK in the UK.
Also, it provides City eSIM Plans for major cities in the United Kingdom, such as eSIM London, eSIM Liverpool, and eSIM Bristol. So, if you are only staying in the UK or a particular city, check out eSIM in eSIM UK.
Best eSIM in Australia
The biggest network provider in Australia, Telstra has the fastest and most comprehensive coverage in rural or urban areas. Since Telstra is the largest network carrier in Australia, it will connect travelers to strong network signals in cities.
Telstra also won the Australia Speedtest Awards in 2021, which will benefit visitors who want to use speedy internet in Australia.
The following network carrier, Optus, is slightly behind Telstra because the coverage is up to 98.5% of the population.
Although Telstra has a more extensive mobile network and support, Optus also has a sizable mobile network, so visitors will find excellent coverage from both telcos in their area.
eSIM Australia currently offers a 6GB for 10 days data plan for USD 15.99 and supports Telstra and Optus. When travelers use this eSIM in Australia, it will connect them to the best local data regardless of where the user wants to use the internet.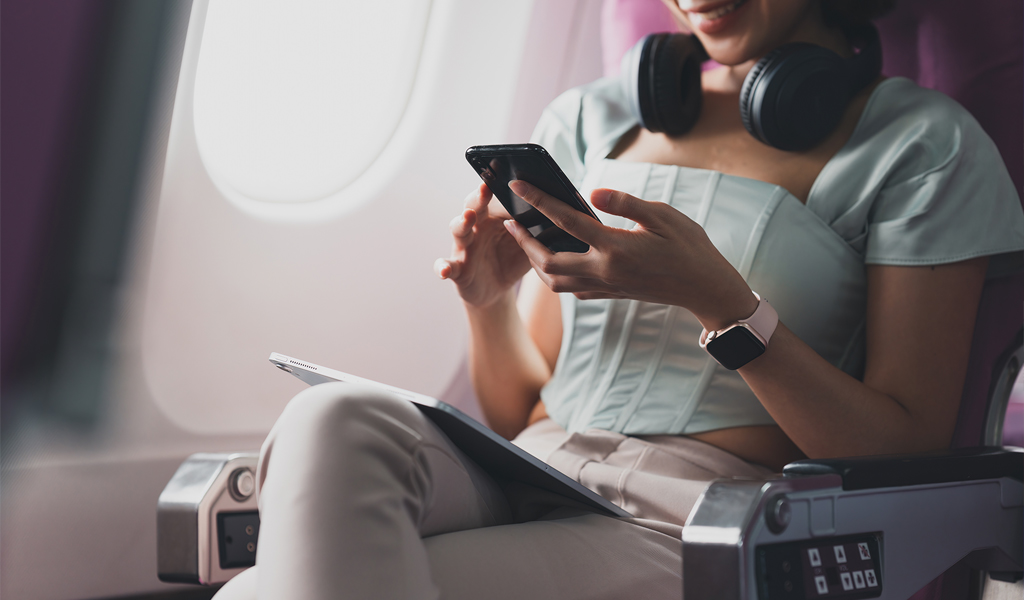 Guide & Tips using eSIM
Compatible Phones with eSIM
Not all the devices are compatible with eSIM, since it is the latest technology.
The first mobile device that is compatible with eSIM was released in 2017. If you've purchased a new smartphone recently, there's a high possibility of supporting eSIM since most of the new smartphone models released after 2020 supported eSIM.
To briefly check the list of compatible phones here is the list:
Apple: Released after iPhone XS / XR
Samsung: Released after Galaxy S20, Galaxy Fold, Galaxy Z Flip
Google: Released after Pixel 3a
Even if your device supports eSIM, you need to check if your domestic carrier didn't lock your device preventing you from using other roaming services.
Also, there are some cases where the device supports Dual SIM with two physical SIMs, not eSIM.
This depends on your device manufacturer's country or domestic carrier. For instance, the Apple iPhone devices purchased from mainland China aren't compatible with eSIM.
And those purchased from Hong Kong and Macao are also not compatible with eSIM except for iPhone 13 mini, iPhone 12 mini, iPhone SE 2020, and iPhone XS. To check if your device supports eSIM, go to your device settings and find if there are 2 IMEI numbers (or IMEI numbers for digital SIM.)
How to install and use eSIM
After you've checked that your device is compatible with eSIM and unlocked from your domestic carrier, you are almost ready to use eSIM for travel. You can fill out the check-out form and place an order online.
Your eSIM will automatically be sent to your email address, written in the order form. (Make sure to write down your email address correctly!)
If you have received your eSIM QR code and details, you must stay connected to strong WiFi signals while activating the eSIM plan. The recommended way is to use hotel or airport WiFi to install the plan.
Mostly, you can add the plan by scanning the QR code like this:
Apple iOS devices: Go to [Settings] – [Cellular/mobile data] – [Add Cellular Plan]
Samsung Android devices: Go to [Settings] – [Connections] – [SIM Card Manager] – [Add a Mobile Plan] – [Scan Carrier QR code]
Google Android devices: Go to [Settings] – [Network & Internet] – [Mobile Network] – [Download a SIM instead]
If you have trouble installing the plan with a QR code, you can also manually enter the information provided with the QR code to activate the plan.
eSIM validity will start as soon as you install the QR code on the device.
Considering your trip schedule, you can install your eSIM before or after your arrival.
How much data do I need in Travel?
When it comes to selecting eSIM data plans, it is quite hard to know how much data you need for your upcoming trip.
Also, considering that Gigabytes are intangible, people find data roaming complicated. A suitable data package highly depends on how you want to use data. In general, average people use nearly 500MB of data per day during their trip.
According to the approximate statistics, you can find 2,500 routes via Google maps with 1GB of data.
Also, you can watch 1.2 hours of 720p YouTube videos or listen to 200 songs on Spotify with 1GB.
Choose your eSIM data package by considering how you are going to use data while traveling.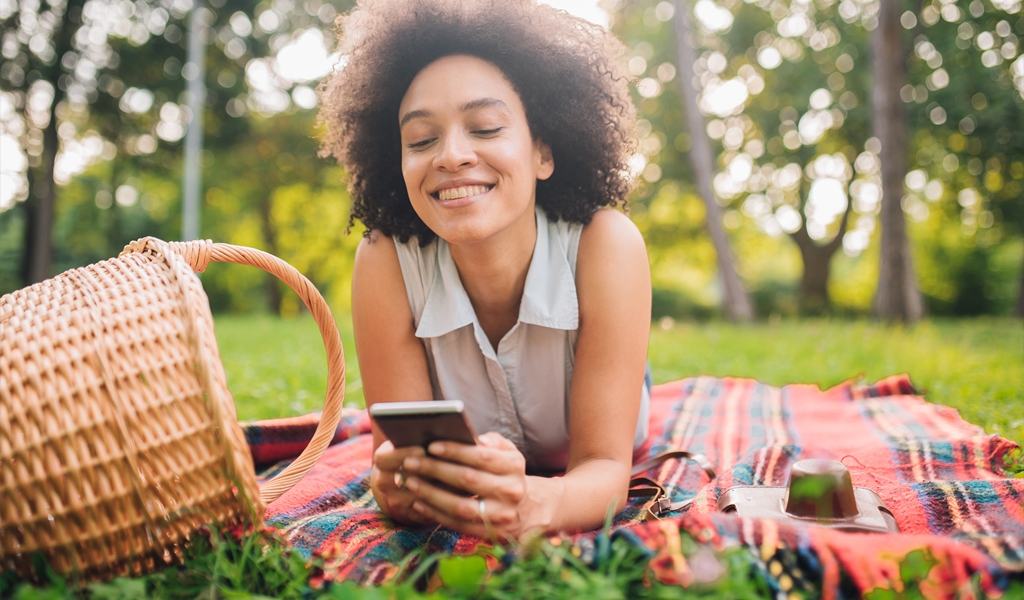 2023 and beyond will see a significant increase in travel. Roaming is necessary to stay connected with friends and family and comfortably navigate a new city.
With new technology, eSIM has become the preferred way to conveniently and affordably get data from your phone from travel-centric providers such as eSIM USA, eSIM Europe, eSIM UK, and eSIM Australia!
They will connect you to the best network carriers for optimal coverage in the country you visit and provide excellent customer support.
Plans that vary in GB and prices are offered depending on your travel profile, length of travel, budget, and needs. eSIM can be bought and fully activated online, before or during your trip, through a QR code system.
Take advantage of this incredible service if you plan on visiting the US, Europe, or Australia. Enjoy your trip with peace of mind!
Related CTN News:
Twitter To Roll Out New Ad Placement Controls
SpaceX Rocket Successfully Lands With 40 OneWeb Satellites In Orbit
Jezweb Unleashes The Benefits Of Site Speed For The Website