10 Types of People You'll Meet in Your Online Community (And How To Handle Them With Ease)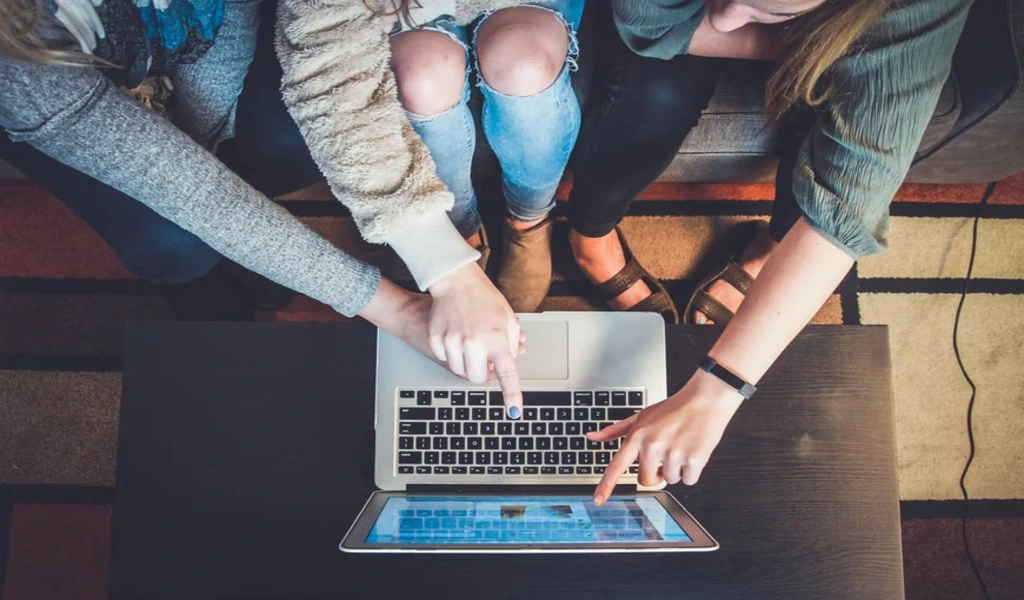 When your community reaches over 100 members, you'll see a pattern in the type of people who are your community members.
Community members come in all shapes and sizes, and you should know how to deal with each one correctly. We will categorize 10 different types of community members based on stereotypes.
If you're currently running a community, you're bound to have met many unique and exciting characters.
But the million-dollar question is, what's the most diplomatic way to handle each? Forewarning, we're intentionally stereotyping with broad strokes to help you get a starting point with community member management. So, let's dive in. Source
1. Newbie
The first category is Newbie. This community member is still trying to figure out what the community is about.
The best way to deal with them is to optimize their welcome experience. It will take some time for them to get used to things; when they do, you can push them to another bucket.
Ensure that all the valuable content and community resources are easily accessible. But do not overwhelm.
You can have regular "Newbie Orientation" sessions too. If they like the experience, they will likely invite friends to join the ride.
2. Common Man
The next category belongs to the 'Common Man' of a community. This member often participates in community discussions. They are low-maintenance and great for your community.
However, to keep them with you forever, you should encourage model behaviour and give them something to aspire and work towards.
Pro tip: Gamification works well on these members. So make sure you're acknowledging their efforts.
3. Lurkers
Lurkers do not participate in the community, though they might browse. To make the most out of this category, the best thing to do is to understand their behaviour, such as – why they lurk and if they want to change it. If they do, help them contribute. If they don't, show acceptance.
One thing is for sure that is the majority of your members are going to be lurkers.
Hence, please direct them to open community discussions and continue giving them regular updates and announcements, perhaps through newsletters. Their lack of participation doesn't necessarily mean they are not finding value.
4. Veterans
The next category is Veterans – These are long-timers who hold authoritative status in your community.
Here are three things you can do to honour these types of members:
● It would be best if you honoured their past contributions with badges and senior roles within the community.
● They can become salty, especially if they see new members given the same status. So, keep it in mind to always acknowledge their efforts. It keeps them motivated and happy.
● Make sure to respect their time and establish their authoritative status.
5. The Advocates
What should you call your most loyal members? They are called The Advocates. These people defend you no matter what. Therefore, you should equip them with all the required resources so that they can spread the word quickly and effectively.
6. The Givers
Moving ahead, some members also give more than they receive. They are called the Givers. Such members look at the greater good that the community is doing. Don't ask too much from them.
On the other hand, don't bribe either because that can put them off. Instead, you should acknowledge their contributions and ask for feedback.
Yes, it's this easy to make an entire type happy! The types of members we've seen so far are known for bringing positivity and good energy to your community.
But where there's good, there's evil too. Not calling your members evil, but sometimes, some can become regular problem creators. So, let's see who these are and how you can protect your community from them!
7. The Troublemakers
The category that requires immediate attention from you is the troublemakers. They live off the strong emotional reactions of others. If they're causing issues, then you can give them a few warnings. However, banning them from the community is the best option if they don't change their behaviour.
8. The Argumentatives
The next set of problematic characters is The Argumentatives – These are aggressive communicators who love to stir the waters.
While handling this category –
● It would help if you communicated that their behaviour is not the norm.
● Tell them politely how they could frame their comments better.
● Your confrontation strategy should be very diplomatic with this category.
9. The Know-It-All
The ninth type of category is The Know-It-All. This is that person who has an opinion about everything. In this category, their ego is everything. So, try not to hurt it.
Instead, make them feel heard or connect them with newbies eager to hear. It makes for a great combination.
10. The Cult-leaders
And our last type of category is the cult leader. These are powerful, charismatic members who command attention.
Other community members gravitate toward them. They may not have an official rank or role but status.
Please handle them with care because they are gems for your community-building if you treat them with respect and attention.
But let them spiral out of control, and they are like walking, talking, typing time bombs waiting to explode.
And there you have it! Keep these ten categories in mind as a simple strategy to understand your community members.
We've cleared up some misconceptions about community members' behaviour; now you know how to handle your community correctly, and its various parts. For personalized tips on community administration, book a call with one of our community experts for help.
Written by: @abhinavxarora (cofounder & cmo – www.buildonscenes.com)
Related CTN News:
Why you need a Secret Phone Number (and how to get one)
Facebook Ends Contract With Facility Management Vendor, Cuts Hundreds Of Jobs
Open Source Software Solutions For Companies