World Cup Record-Breaking Win For Mikaela Shiffrin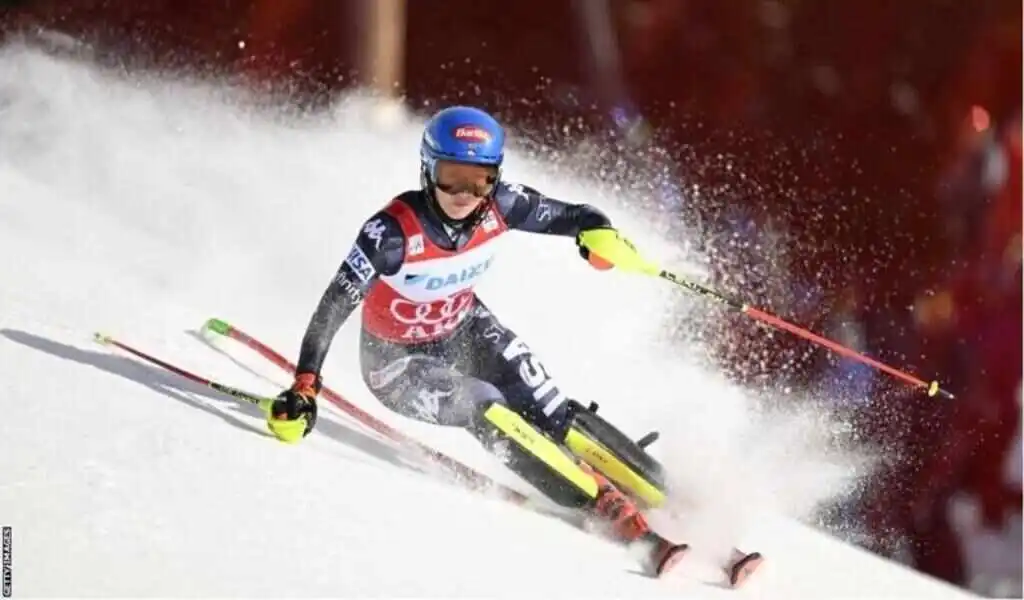 (CTN News) – It took Mikaela Shiffrin two minutes to realize what it meant to set the record for most World Cup victories.
She realized what it all meant to her when a man in a red jacket unexpectedly stepped forward from the crowd.
Taylor had secretly flown into Sweden and came over to hug her.
Shiffrin said she hasn't been able to define the record since she started it. However, when you have these special moments … such as seeing my brother and sister-in-law, Kristi, and my mother [and coach, Eileen], that is what makes it special."
It was Ingemar Stenmark and Shiffrin who tied on the all-time winner list for men and women after Shiffrin won Saturday's slalom. He was a Swedish skier during the 1970s and 1980s.
After winning a giant slalom Friday, Shiffrin matched Stenmark's record of 86 wins.
After finishing the final run, she rested her head on her knees. "Pretty difficult to comprehend," she said. Anna Swenn Larsson and Wendy Holdener from Switzerland congratulated her.
It was Shiffrin's first World Cup race at 15 when she set the outright record in Spindleruv Mlyn, Czech Republic.
She says she's "so proud of the team, this whole season" for being "strong and positive" and "having the right goals."
In the second week of the World Cup championships in France, Shiffrin's head coach, Mike Day, left the team.
In spite of Day's departure, Shiffrin still won gold and silver in giant slalom at the World Cup, won the overall World Cup title at speed races last weekend, and became the winningest ski racer in the 56-year history of the World Cup by winning back-to-back races in Sweden.
As a result, the American earned her 53rd career slalom victory, her sixth of the season. In addition to her 20 giant slalom victories, she has five in super-G, five in parallel, three in downhill, and one in combined.
The experience is hard to describe — and it's not over yet, which is even more ridiculous," said Shiffrin, who turns 28 on Monday and is expected to compete at least through the 2026 Winter Olympics.
Shiffrin had no pressure on her shoulders going into her 246th career World Cup race Saturday, having already secured the slalom discipline title. The giant slalom season title was won on Friday.
As she said, "I felt the pressure every race, but somehow I feel it in my heartbeat," Shiffrin said about having to defend her lead after dominating the first run.
The fifth-fastest time Shiffrin posted in the second run was 0.92 seconds faster than Holdener's. Larsson was 0.95 seconds behind Shiffrin and the last to finish within a second of her. Paula Moltzan finished fourth in Shiffrin's first race since she fractured her left hand last month, 1.54 seconds back.
In the second run, you have a lead, so you have to be smart, but I also just wanted to be fast and ski the second run like a race in itself," Shiffrin said. "I did exactly that, and that's fantastic."
SEE ALSO:
Real Madrid Beats Espanyol 3-1, Eyes Liverpool 'Clasico'