Thailand's Athletes Strive for Gold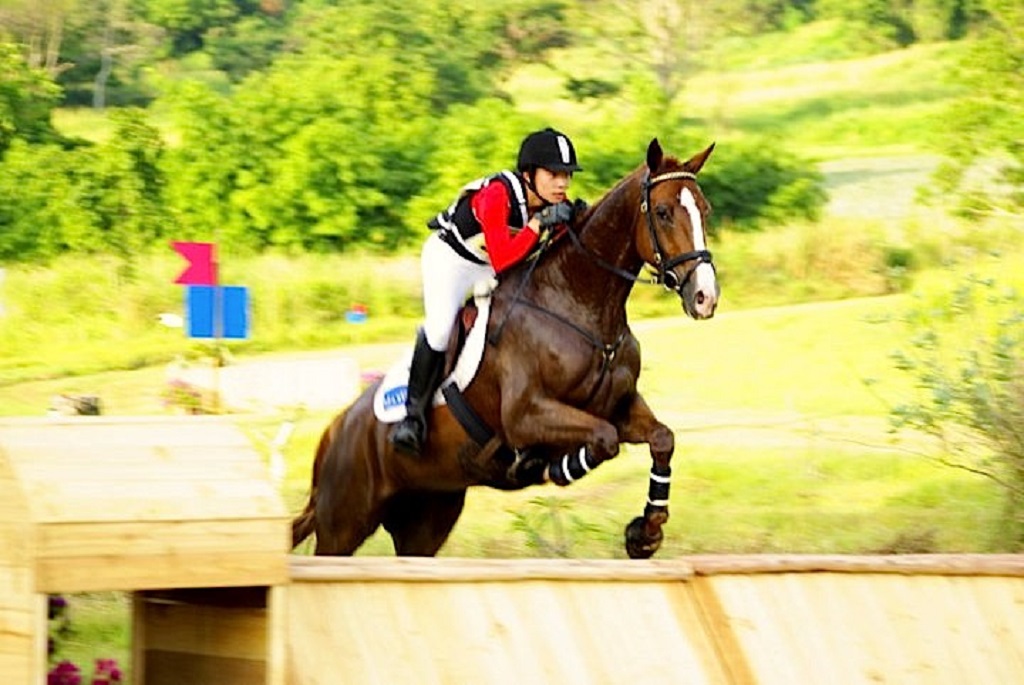 Thai athletes enjoyed mixed fortunes since pursued the 36 gold medals at stake yesterday. The overall objective of 125 gold medals is still a distant dream, with only four days to go before the curtain comes down on the 26th edition of the Games on Tuesday.
Thailand's first two gold medals yesterday came from the water ski tournament, where the men triumphed in the competition for the wakeboard trios and mixed team, which collected a winning total of 300 points.
The afternoon session saw the stadium Thai horse riders riding down two degrees in the individual eventing team and mixed events. Kingwan Promton Thailand delivered the first gold medal contest of the whole person, while a quartet Jantakad Namchok, Supap Khaw-Ngam, Weerapat Pittakanon Chavatorn Tanaporn and took the second gold medal in the mixed team eventing. Khaw-Ngam Supap also requested an additional money to Thailand in the individual eventing.
Thailand swept to his fourth gold medal in sepak takraw competition yesterday. After taking three gold medals in the team event in women and men's and women's regular, accelerators of Thailand yesterday continued to dominate the event that captured the men's team with a crushing 3-0 victory over Indonesia's armies in their final match of the round-robin competition.
The tennis competition at the Sports Complex Jakabaring witnessed a disorder of Thailand when four-time consecutive SEA Games doubles champions men Sonchat and Sanchai Ratiwatana was the victim Vietnamese Minh Quan and Ngo Quang Do Huy, falling in three hard-fought series (1 – 6 to June 4 10-6) in the quarterfinals.
On the penultimate day of sailing and windsurfing competitions, where a total of nine gold medals are on offer, the Thais brought in three general categories – the former world junior champion in the test Bualong Keerati Laser Radial, RSX Siripon Kaewduang in Ek women and in men Boonsawad RSX.
Among the three, Ek must be a safe bet for the gold after raiding his home for the first time in six rounds. Two more rounds in each category will be held today, the last day of sailing and windsurfing competitions.
In beach volleyball semi-final at the Sports Complex yesterday Jakabaring, Thailand enjoyed mixed fortunes when Kamoltip Kulna, consecutive two-time champion, joined with new parter Varapatsorn Radarong to beat the Malaysian technology Luk Shun Hua and Deh Delgado of 2 – 0, but last year's Guangzhou Asian Games bronze medalists Use Tenpaksee Jarunee Sannok and fell 2-1 to Indonesian Ayu Dhita Siam and Juliana.
According to Buy Dianabol tablets UK, the Thai duo next Varapatsorn Kamoltip and Indonesians take in dealing with women.
A total of four gold medals at stake in the weightlifting competition yesterday, with hosts Indonesia to take the first two gold medals in men's 62kg and 69 kg classes, leaving Vietnam to claim third gold in men's 56kg competition. Thailand Atthapon Daengchan finished fifth in the distance class of men 69 kg after lifting 296kg in total an Olympian.
At press time, the men's 77 kg event is underway, with two weights of Thailand – and Kaeokoet Yeeram Ekkachai Somphone – even a chance of winning medals.
A sport in which Thai athletes have been beyond expectations here is swimming. After six days at the Aquatic Center Jakabaring, Singapore rule the pool with 17 golds, while Thailand are in second place overall with eight gold medals. Indonesia swimmers have won six gold medals, five of Malaysia and Vietnam, two.
The swim team in Thailand have made quite a stir in general, taking 20 medals in total. Before leaving Palembang, the Swimming Association of Thailand set a target of pure gold medals just two, including one from the Natthanan Ketín Junkrajang and Nattapong.
However, Natthanan, who said only one individual gold medal at the previous Games in Vientiane, Laos two years ago, became much stronger this time to five gold medals in the sack, all in individual events – the 100m, 200m and 400m freestyle, 200m and 400m individual medley.
Natthanan has become the most successful athlete at these Games and Thailand will be rewarded with a cash incentive of Bt1.35 million dollars when she steps on Thai soil again with their booty of five gold medals, three of silver and one bronze. The National Development Fund will distribute Sport performance bonds BT200, 000 winners of gold medals, BT100, 000 silver medals and BT50 000, bronze winners.
Along with Natthanan, Nattapong Ketin was also a dominant force in Thailand in the pool. He was in impressive form to win three gold medals in men's chest 100 and 200 meters and 200 meters individual medley events. Nattapong claim Bt600, 000 in bonuses to its return.