NJ's Online Sports Betting Revenue Skyrockets Whilst Grappling with Gambling Addiction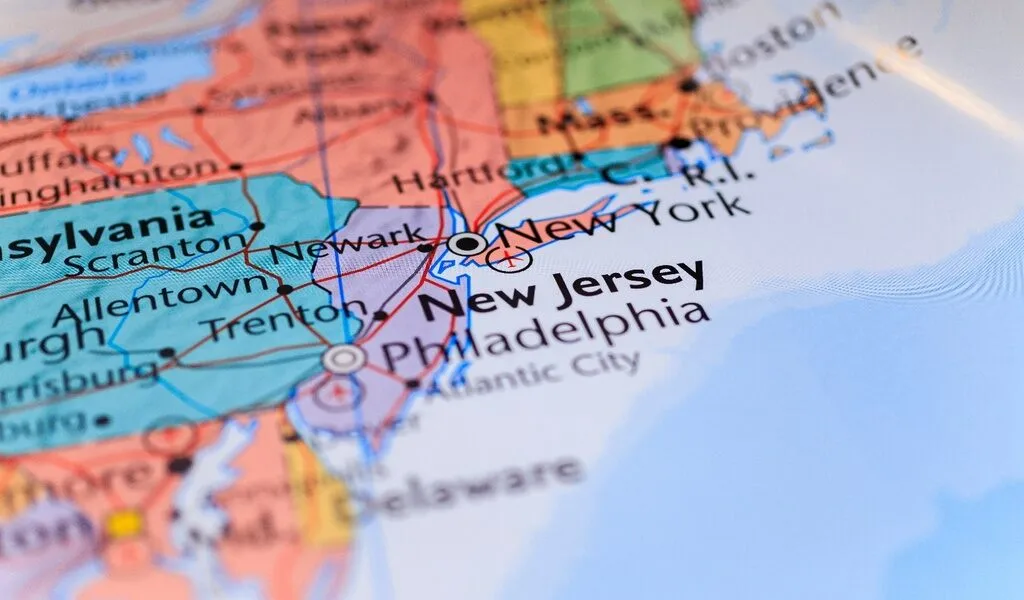 New Jersey NJ's gambling industry has exploded and gambling addiction has grown alongside it. Let's discuss how it impacts gambling and sports betting in the state.
The gambling industry in NJ is thriving, but it's not all good news. The sports betting sector in the state, for example, was estimated to be worth $10.9 billion in 2021 which is an insane 808% increase from $1.2 billion in 2018 (July – December). Unfortunately, the numbers of phone calls received by the state's problem gambling helpline has also surged almost in sync with the overall growth of the sector.
One story of addiction is that of Greg Weber. He quit gambling in 2020. Even though Weber was initially a poker fanatic, online sports betting is what he really got addicted to and the addiction was further fueled when sports betting was legalized in NJ in 2018.
Weber admitted that in just one month, he had bet nearly $8 million altogether on various gambling products such as online casino games, poker, sports bets, etc. Weber also confessed to having as many as 10 – 15 sports betting apps on his phone that he would constantly shuffle through and place bets. He admitted that access to sports betting had never been so easy. It was legal and it was right on his phone, which he had with him everywhere and all the time.
As of today, Weber is a firefighter and also a coordinator in the world's number 1 gambling risk mitigation consultancy service, Epic Risk Management. Looking back, Weber is in awe about how many gambling chances there are for the people of NJ. There are literally thousands of sports betting markets and the wagering options are almost limitless.
Sports Betting was Legalized in NJ in 2018
Sports betting was regulated and legalized in the state in 2018 and the money started flowing into the sector at amazing rates. However, as in other jurisdictions around the world where certain forms of gambling have been legalized, the cash flow also came with an influx of hundreds of thousands of people becoming gambling addicts.
Just think of all the relationships, families and life savings ruined by problem gambling. The need for providers to understand the importance of mindful gambling has never been so clear. This is why all licensed and regulated operators within the US are expected to offer easy-to-find 'Responsible Gambling' pages on their sites, where the means of seeking support are clearly outlined and transparent. This of course applies to USA no deposit casinos whether in the jurisdiction of NJ or any other US state.
Online Gambling is a Massive Factor in the Equation
It seems that a huge chunk of the total gambling revenue in the state comes from online betting and gambling portals. As per the Division of Gaming Enforcement, $9.5 billion of the $10.9 billion gambling generated revenue in 2021 came from online bets.
In 2019, the amount of legal sportsbook bets put on the Super Bowl in NJ was $35 million, demonstrating the rise over the previous two years. In NJ, wagering on this year's Super Bowl, which took place in February, soared to roughly $144 million.
According to the Council on Compulsive Gambling of NJ, which runs the 1-800-GAMBLER hotline in New Jersey, the percentage of callers seeking assistance for sports betting addiction has followed suit.
When sports betting brought in $200 million in 2018, 5 percent of the calls were concerning that type of gambling. This number grew to 30% in December 2020, when the revenue generated was just under a billion dollars.
According to a recent analysis by the financial website WalletHub, NJ placed seventh out of 50 states in terms of gambling addiction, with the third-highest number of adults suffering from some form of compulsive gambling habits. Compare this to a 2016 survey which concluded that a mere 2.8% of the population in the state was estimated to have gambling problems.
What if the State Opposed Online Gambling?

Unfortunately, the state stands to lose massive hoards of funds if it were to go back to the days when online gambling was not allowed. Furthermore, now that millions of people have been exposed to it and some even addicted to it, players will simply take the gaming needs to online casinos located offshore and this so the problem would continue to persist and the state would also lose money.
In 2021, a 14.25 percent tax on casino-run internet sports betting businesses brought in more over $102.6 million in taxes for NJ,
According to the Division of Gaming Enforcement, nearly $3.9 million was gathered for gambling rehabilitation programs from July 1, 2021, to April 30, 2022.
According to federal tax documents, the Council on Compulsive Gambling of NJ, a private charity founded in 1983, has a $2.1 million budget for the fiscal year 2021, with the bulk of its revenue coming from state funds. A little more than $700,000 was set aside for marketing the hotline and how to obtain help.
When players reach out to the hotline 1-800-GAMBLER, they are simply directed to options like Gamblers Anonymous which is modeled around the 12-step program originating from Alcoholics Anonymous. Some gambling addicts are directed to professional counselors. However, such de-addiction and counseling services don't come free. The ones that need it most will have to pay from their own pockets for in-patient services and a structured treatment plan.
Related CTN News:
England Vs Italy Live Streaming: How To Watch UEFA Nations League In (India, UK, & US)?
Brazil vs Argentina: Why Was The Superclasico Match Cancelled In Melbourne?