Matthew Tkachuk Is Traded To The Panthers By The Flames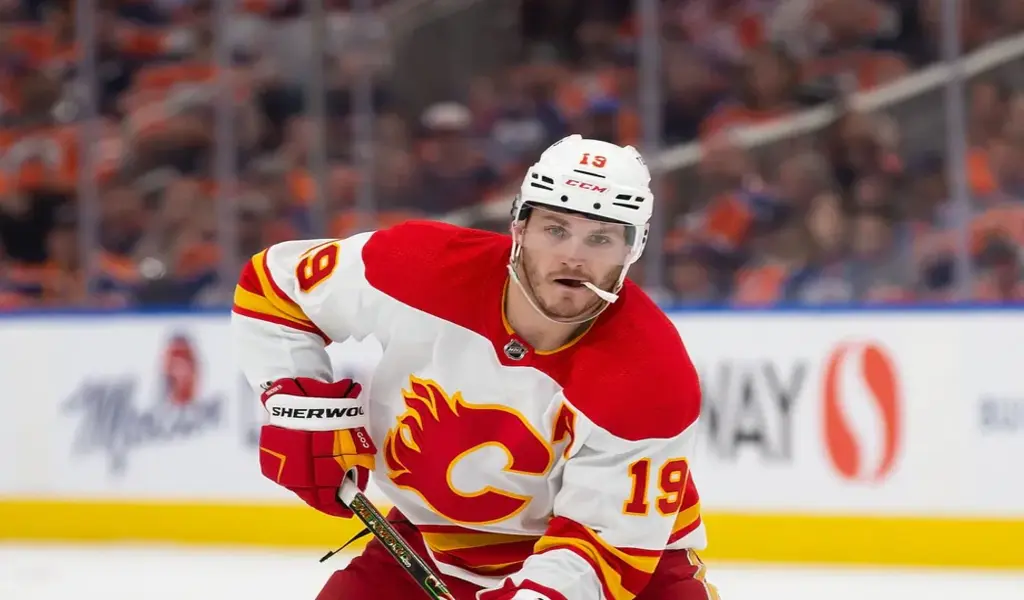 (CTN News) – A Calgary Flames skater Matthew Tkachuk skates against an Edmonton Oilers team during the third period of Game Three of Stanley Cup Playoffs 2022 at Rogers Place in Edmonton Canada.
On May 22, 2022 during the Second Round of the Stanley Cup Playoffs at Rogers Place on May 22, 2022.
Apparently, Matthew Tkachuk wanted out of Calgary and the Calgary Flames granted this request by trading him to the Florida Panthers, according to the Athletic.
The Panthers had also signed Matthew Tkachuk to a multi-year contract extension with a total value of $76 million, as part of their acquisition of him.
Below you will find the full details of Matthew Tkachuk the trade:
Matthew Tkachuk has spent all six seasons of his young career with the Calgary Flames, where he has played all six seasons. A total of 152 goals were scored by him in 431 games for the franchise during his time there.
There are 382 career points for which he added 230 assists and averaged 17:16 on the ice per game throughout his career.
With the young star on the verge of leaving Calgary, the team will certainly not come out empty-handed following the deal.
Jonathan Huberdeau has spent his entire professional career in Florida, as he has been a veteran left wing ever since he was a young player. It was the first time in his career that he led the league in the number of assists with 85.
For the past six seasons, MacKenzie Weegar has been a member of the Cleveland Cavaliers' defense. It is estimated that he played 80 games last season with eight goals and 36 assists.
It is worth mentioning that Cole Schwindt, the Panthers' right wing, has just finished a promising rookie campaign that saw him play in three games for the team.
A proven player was sent out and a mix of veterans and youth assets was received back by the Flames as well, so both sides should benefit from this trade in the future.
People Also Read:
Shericka Jackson and Noah Lyles Break 200m Sprint World Records
RB Leipzig vs Liverpool: Lineups, Preview, and How to Watch