FIFA Strips Indonesia Of Hosting Rights For The U-20 World Cup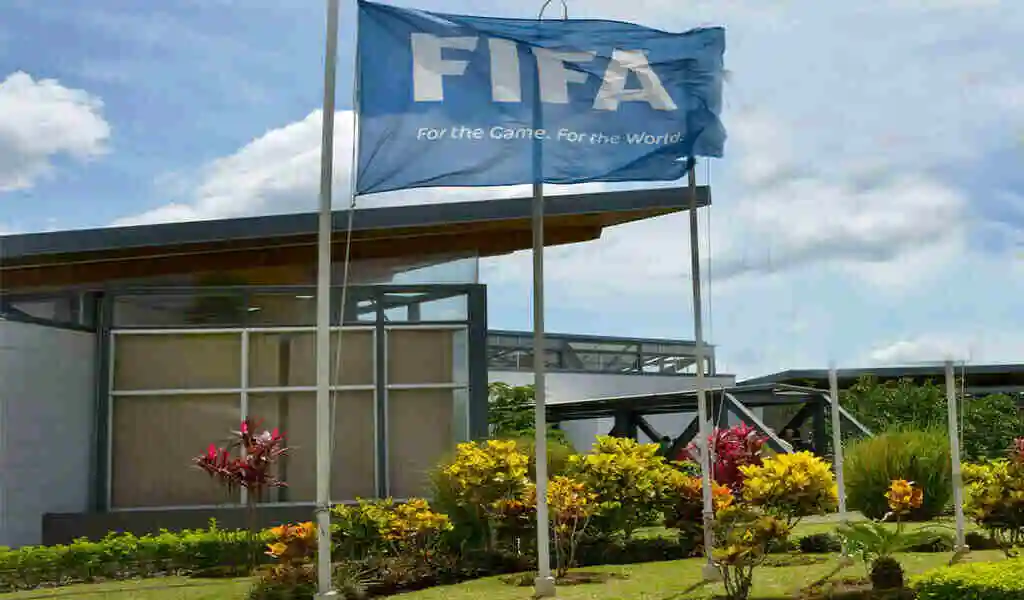 (CTN News) – FIFA has canceled the main draw of the Under-20 football World Cup after protests against Israel's participation.
A new host country will be announced "as soon as possible" after a meeting with Indonesian football's (PSSI) President Erick Thohir, Global Football's governing body announced on Wednesday.
Despite its Muslim majority, Indonesia does not have formal diplomatic relations with Israel, while publicly supporting Palestine.
A FIFA statement stated that the organization has decided to remove Indonesia as the host of the U-20 World Cup 2023 due to the current circumstances.
We will announce a new host as soon as possible, and the tournament's dates remain the same. It is also possible that sanctions against the PSSI will be decided at a later date."
Demonstrators waved Indonesian and Palestinian flags earlier this month in Jakarta, demanding Israel not take part in the demonstration.
Thohir said on PSSI's website, "Indonesia is a member, so we must comply with rules.".
In the face of FIFA's tough decision, I urge all football fans to hold their heads high. Now is the time for FIFA to see that we are working hard to transform soccer toward a clean, high-achieving game."
In a speech on Tuesday, Indonesian President Joko Widodo warned against mixing sports with politics.
In a livestreamed address, he said, "Israel's participation does not affect the consistency of our foreign policy position towards Palestine".
Sanctions and economic loss
In addition to affecting Indonesian football teams' chances to compete at other FIFA tournaments, loss of hosting rights would result in economic losses of "trillions of rupiahs".
FIFA may further discipline the Indonesian football federation. A suspension could result in Indonesia not being able to qualify for the 2026 World Cup in Asia.
As part of FIFA's hosting requirements in 2019, Indonesia agreed to host the Under-20 World Cup in 2021. In response to the Coronavirus pandemic, the tournament was postponed for two years.
Despite hosting the Under-20 World Cup, Indonesia hasn't participated since 1979.
The Under-20 World Cup was Israel's first major tournament.
Six stadiums in Indonesia were scheduled to host the tournament, which could now be hosted by another country.
An interest in hosting the tournament has been expressed by Argentina, which did not qualify for the tournament.
After 135 spectators were killed in a stadium stampede in East Java last year, FIFA committed to aiding the PSSI.
Under the leadership of President Thohir, FIFA's team will continue to provide support to PSSI in the coming months.
A new meeting between the FIFA President and PSSI President will be scheduled shortly for further discussions."
SEE ALSO:
Golden State Warriors Should Start Working On These Tasks Now