Details On Madden 24 Pre-Orders: Deluxe And Standard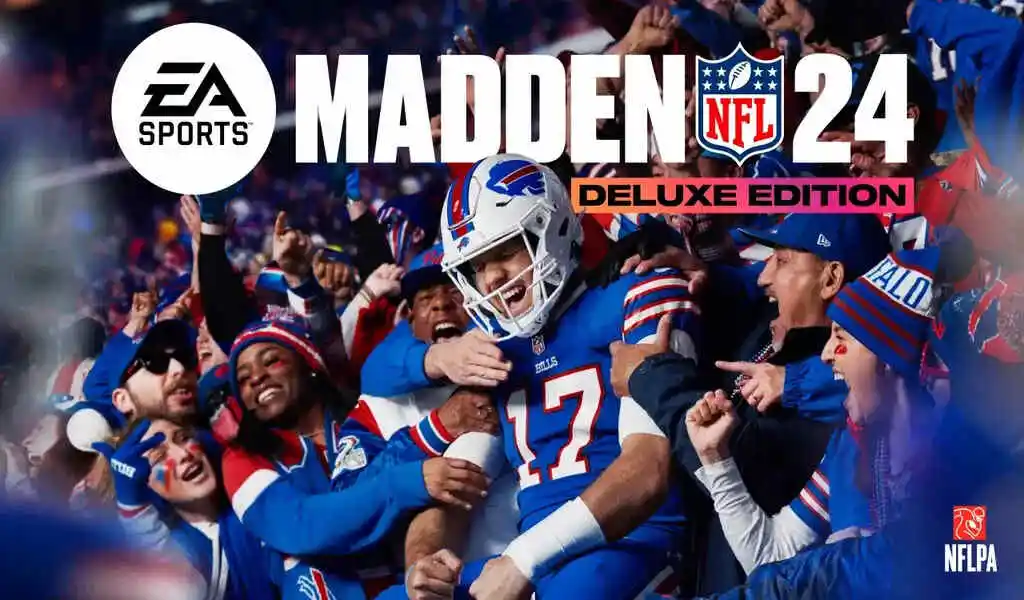 (CTN News) – The official announcement of Madden 24 occurred today, and with the reveal came the availability of pre-orders for the game.
It is expected that this year's game will be available either as a Standard Edition or Deluxe Edition for those who wish to purchase it. Is there anything that comes with each one?
There will be a worldwide launch of Madden 24 on August 18th. The game will be available for PlayStation 5, Xbox Series X|S, PC, PlayStation 4, and Xbox One in the coming months.
It costs $99.99 for the Madden 24 Deluxe Edition of the game.
In terms of price, Madden 24 Deluxe Edition is the top of the line option, but it will also cost you top of the line money.
In addition to the three-day early access (starting on August 15th), it grants you Dual Entitlement (so you can upgrade from last to current-generation), 4600 Madden Points for use in Ultimate Team or to customize your avatar with new uniform designs for a cool $99.99 price, which is $30 more than the Standard Edition.
In addition to that, if you pre-order it by July 22, 2023, you will also receive a limited-time AKA Player Item. A Josh Allen Elite Player Item will also be included in the package along with a choice of two Strategy Items for either offense or defense, as well as NFL Marble Bills gear.
Standard Edition of Madden 24 ($69.99)
The Madden 24 Standard Edition is much more straightforward than the Madden 24 Ultimate Edition. It comes with the base game as well as Dual Entitlement already included in the package.
As part of the package, you will also receive the Josh Allen Elite Player Item, a choice of two Strategy Items, and NFL Marble Bills apparel.
The only thing that you will not be receiving in the Standard Edition that you will receive in the Deluxe Edition is the three days early access starting on August 15th and the 4600 Madden Points that you will receive in the Deluxe Edition.
Taking advantage of the next evolution of FieldSENSE along with the introduction of the all-new SAPIAN Technology, EA has taken further steps to make the gameplay more realism-oriented in this year's game.
The Dual Entitlement technology will only be available on current-gen consoles and PC; however, with both editions of the game including Dual Entitlement, if you decide to upgrade from your last-gen console to your current-gen console, you will get a free upgrade.
There is, however, one downside, which is that you will have to pay $69.99 no matter what console generation you are using.
SEE ALSO:
LIV Golf, Backed By Saudi Arabia, Agrees To Merge With The PGA Tour