Data Analytics in Sports Betting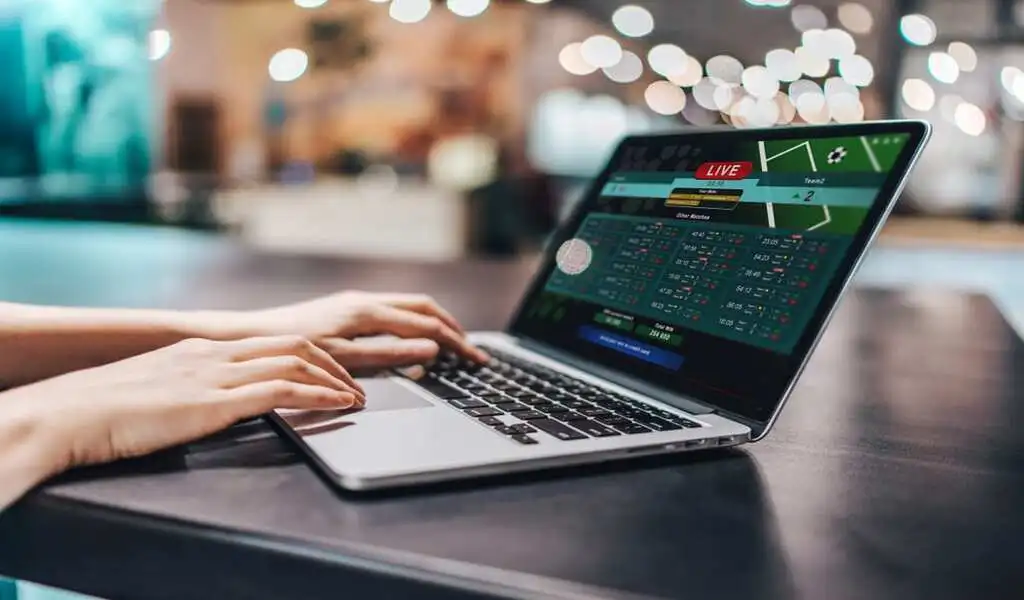 Data analytics has become increasingly significant in many fields today. In sports betting, it has transformed the way sports enthusiasts and bettors make their wagers.
Similarly, notable bookmarkers, like betway, are using data analytics to provide better odds and improve their gaming options.
In this article, we will look into how data analytics benefits both bettors and bookmarkers and explore how it is changing sports betting.
Types of Data Analytics Used by Bookmarkers
As expected, the are different types of data analysis. However, not all can be used in every industry. In sports betting, bookmarkers such as betway use the following types of data analysis to gain insights into their customers and optimize their operations.
Player Tracking: When bookmarkers look into how individual players are interacting with their platform so that they can make changes to improve the user experience, they are basically doing player tracking. This can be a powerful tool since the betting companies can monitor the behavior of individual players on their site and eventually gain insights into how customers are interacting with their platform.
Game Analysis: Prominent sports betting companies such as betway usually look at the data from every game played on the website. This is commonly referred to as game analysis. In most cases, looking into this data can help the companies identify which games bettors play the most. Afterwards, they can improve the odds offered by these games, which will eventually attract more players to their sites.
Customer Analysis: Additionally, bookmarkers can do customer analysis which involves looking at the data collected from every visit that players make to their site. This data can include demographic information, browsing behavior, and betting patterns. The information obtained from the analysis can be used to identify opportunities that most players desire.
Benefits of Data Analytics for Sports Betting Companies
Now that we have identified the different types of data analytics used by sports betting companies, let us look at the benefits that bookmarkers can get by utilizing them.
Improved Business Performance: The sports world is vast, and bettors constantly adjust their betting trends. Sports betting companies that use data analytics can quickly identify such changes in patterns and can quickly adjust their operations to meet the new demand. This can lead to improved company performance as a result of better decision-making.
Personalized Marketing Campaigns: Marketing campaigns can be costly, especially if they are not directed to the right clientele. Luckily, bookmarkers can use data analytics to create personalized marketing campaigns that appeal to specific individuals. By doing this, they can be sure that their campaign will have a higher conversion rate.
Enhanced Customer Experience: Since bookmarkers rely on bettors to increase their revenue, they can use data analytics to improve their services in areas that the customers frequent. Eventually, they will be able to command better customer loyalty and higher revenues for the company.
Advantages of Sports Data Analytics for Bettors
Additionally, sports data analytics has several advantages for bettors too. Some of them include the following:
Save time: Before data analytics became accessible to most people, bettors had a difficult time to try and figure out how to wager on their favorite matches. Fortunately, with the help of data analytics tools, it is now easier to analyze information quickly and come up with a better prediction.
Reduce human error: Sports betting analytics tools can help minimize and in some cases eliminate the possibility of errors in calculations and predictions. For bettors, this is good news as they can be able to make better predictions which can enhance their gameplay.
Identify patterns: In sports, there are certain patterns that are very repetitive. When a bettor has access to large amounts of historical data and a data analytic tool, they will gain a significant advantage which will make them make better predictions.
In Summation
Now that we have seen how data analytics has completely revolutionized the sports betting industry, we can clearly say that all future predictions will largely be influenced by it. As more data analytics tools become accessible and affordable, many bettors will continue to utilize them in making their predictions. Ultimately, sports betting being a probability affair, all those who have access to the most information will be at a clear advantage.
Related CTN News:
Diablo IV Confirms Global Early Access & Normal Launch Dates
WWE And UFC To Merge To Create $21.4bn Sports Entertainment Giant
Resident Evil 4 Remake: Trick To Kill The Chainsaw Sisters In One Second