Club America VS Manchester City: Live Stream: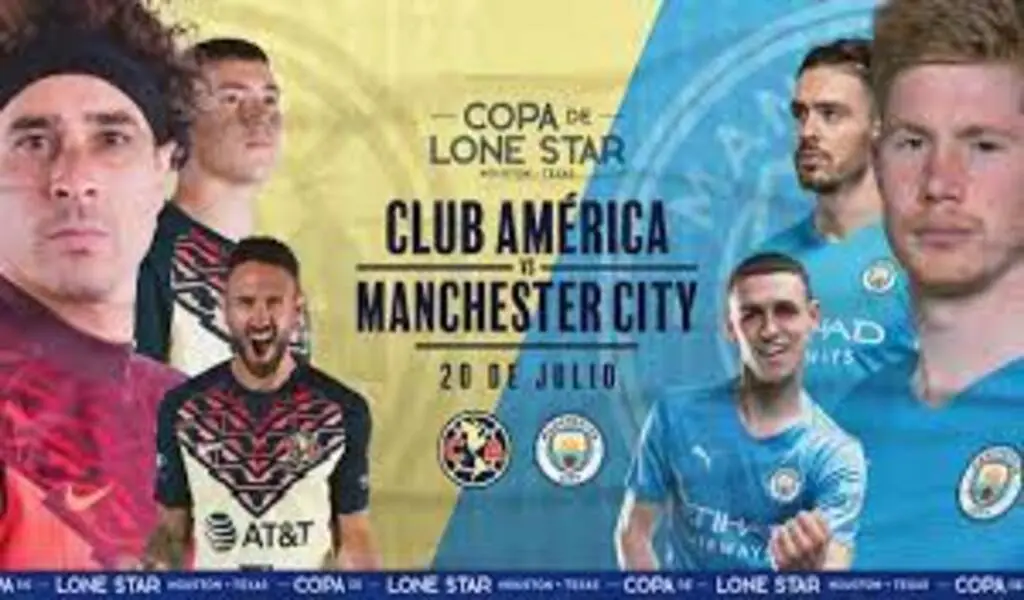 (CTN News) – A match against Mexican side Club America is scheduled for Wednesday night in Houston, a city that is hosting the reigning British Premier League champions Manchester City. There will be a kickoff at 9 p.m. Eastern time.
Club America VS Manchester City WATCH LIVE FOR FREE:
DirecTV Stream (free trial); Fubo.tv (FREE trial); Hulu + Live TV (FREE trial). Also, Sling TV has promotional offers.
During the summer, Manchester City signed several big players, including striker Erlang Haaland for $66 million from Borussia Dortmund. Kalvin Phillips, the midfielder from Leeds United, was also signed for almost $54 million.
Who: Manchester City vs. Club America.
When: Wednesday, July 20, 2022.
Time: 9 p.m. Eastern.
Where: NRG Stadium, Houston (72,220).
TV: ESPN2, TUDN.
Live streams: DirecTV Stream (free trial); Fubo.tv (FREE trial); Hulu + Live TV (FREE trial). Also, Sling TV has promotional offers.
Cable channel finder: AT&T U-Verse, Comcast Xfinity, Spectrum/Charter, Optimum/Altice, Cox, DIRECTV, Dish, Verizon Fios, WOW
After Haaland was introduced to Manchester City fans earlier this month, the Associated Press wrote the following.
On Sunday, Manchester City fans sang and chanted as Erling Haaland was presented outside the stadium of the Premier League champions.
After leaving Borussia Dortmund for 60 million euros (then $63 million), the Norwegian striker sealed his return to England, his native land, a month ago.
The 21-year-old Haaland said he hopes to bring more quality to the Premier League as a striker. I want to have fun. When I have fun I score goals, I smile, I enjoy playing football, I smile a lot."
During his 2 1/2 seasons with Dortmund, Haaland scored 86 goals in 89 games while playing for Norway. Prior to that, he played for Molde in Norway and Salzburg in Austria, where his performances in the Champions League attracted the attention of major clubs throughout Europe.
Erling watched his father play for and briefly captained City in the Premier League from 2000-03, often going to Maine Road – the club's former home – with his mother.
Asked who his idol was growing up, Haaland replied: "My dad, of course. But in City I have many jerseys at home from (Sergio) Aguero I have to say. So of course, he's from City, him."
City's top scorer, Aguero, retired last year by a heart problem after leaving City for Barcelona. Haaland inherits Aguero's No. 9 jersey.
At City, there is a new Argentine forward. The new signing of Julian Alvarez has come from River Plate. After signing a deal with City in January, Alvarez had previously been loaned back to the Buenos Aires club.
It was also announced outside Etihad Stadium that 22-year-old Alvarez would be joining the club.
The goal of my coming here is to build my own history, to follow my own path and to help City reach the top and continue to succeed," he said.
People Also Read:
Former NASCAR Driver Bobby East Killed In Stabbing At Westminster Gas Station
Devon Allen Was Punished For Being Too Fast At The World Championships
China Will Host Asian Games In 2023 After COVID Postponement