Bangkok Marathon Returns To City After 2 Year Pandemic Absence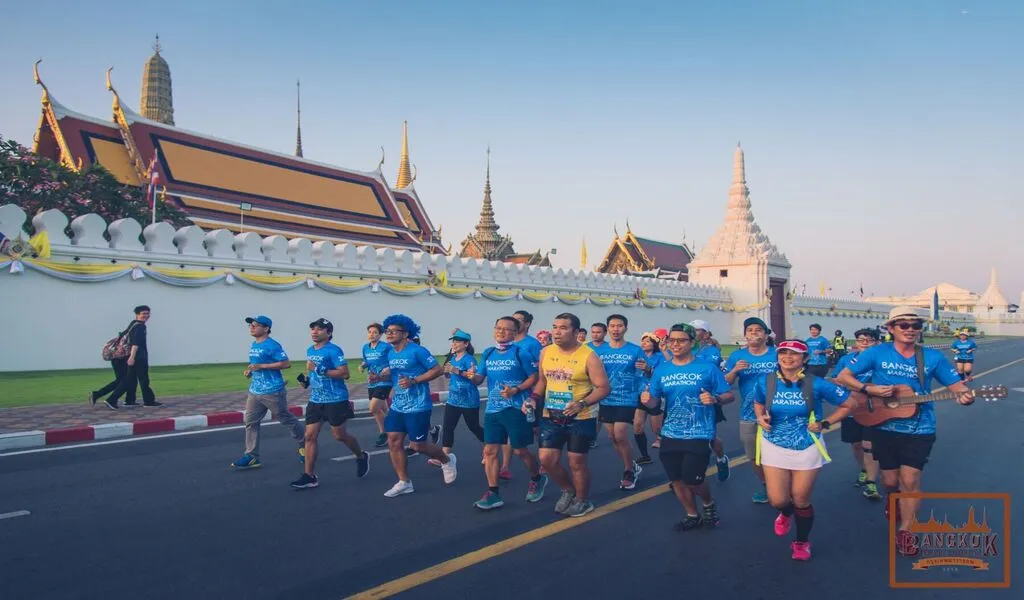 (CTN News) – The Bangkok Marathon returns to the city on November 20 for the 33rd time after a two-year absence.
Most big events and concerts in Thailand were cancelled due to the Coronavirus outbreak due to social distancing and other prevention-related restrictions. But, now that measures have been relaxed, Thais can look forward to more events and concerts, such as the Bangkok Marathon, Thailand's biggest international running event.
Even though some tickets were resold at overinflated prices, pop sensation Justin Bieber had no trouble selling out his Bangkok show on Sunday, November 6. Some seats were resold at double the original price, while special seats were priced at 1 million baht.
In October, Pattaya will launch a bikini beach race, and don't forget about the Bangkok Marathon.
A marathon will begin at the front of the Grand Palace, and there are four different competitions for runners of all skill levels: a full marathon is 42.195 kilometres, a half marathon is 21.1 kilometres, a mini-marathon is 10 kilometres, and a micro marathon is 5 kilometres.
Online applications will be accepted through bkkmarathon.com and gotorace.com until August 15, or runners may book offline at the Rajamangala National Stadium with the Thai Health and Jogging Run Club. All participants are required to have at least 2 vaccine doses.
Director of the Public Relations Department Wirut Rachtawat says 18,000 runners are expected to attend the event since many runners have been asking about it for the past two years.
Related CTN News: