Asian Blind Football Tournament Kicks off in Thailand this Saturday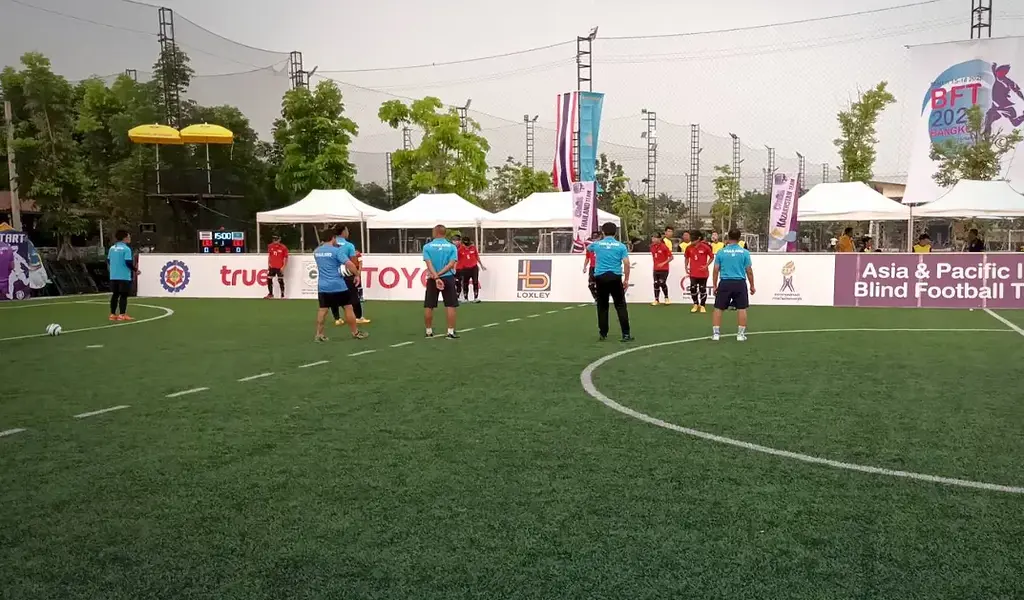 (CTN News) – The Asia & Pacific Invitational Blind Football Tournament, which takes place in the Thai region of Nonthaburi from March 15–18, has four competing nations.
India, Thailand, Kazakhstan, and Laos are among the four Asian nations' national teams.
Each nation will compete against the other teams in turn, according to an all-go-away format, and the team with the best performance will be proclaimed the winner.
The Thai national blind football squad is eligible to play in the other three significant competitions this year.
The three events are the Asean Para Games 2023 (scheduled for June in Cambodia), the IBSA World Games 2023 (scheduled for August in England), and the Asian Para Games (China, October).
Related CTN News: