2022 World Cup Analysis – Brazil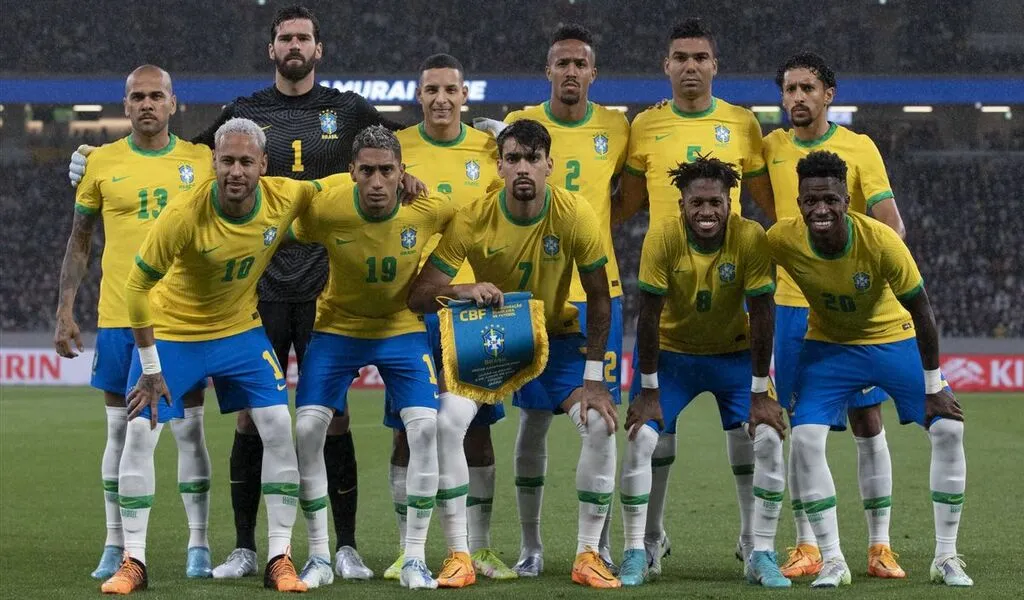 In-depth analysis: can Brazil win the 2022 World Cup?
Hello, readers!
This is the FootballAnt analysis platform. Today we have an in-depth analysis of whether Brazil can win the World Cup in Qatar in 2022?
I believe many of you who follow the World Cup have noticed that many websites have put Brazil among the favourites to win the title this year.
so let's take a look at whether this Brazilian football team can successfully add five-star Brazil to become six-star Brazil?
First, let's start with the fixtures of the tournament
In this table we can see that Brazil are in Group G. They are joined by Sevilla, Switzerland and Cameroon.
Without any surprises Brazil should top the group, unless in the event of a blowout they just go out [but Brazil have never been knocked out in the group stage before] or go on to face other opponents as second.
Brazil have progressed to the group stage of every tournament since 1966, including three consecutive finals, winning three times in 1994, 1998 and 2002.
Despite their long-term success, though, they lost 1:7 to Germany in '14.
But in this team there is a new generation of players from the 80s and 90s who have been developed: Thiago Silva, Dani Alves, Fred and Neymar.
There are also motivated youngsters like Richarlison, Gabriel Jesus and Éder Militão, all of whom can provide an attacking spark when needed.
All in all, this is a deep squad with plenty of talent. Take a look at the match odds and Brazil are the most probable team with 450 points.
So there are only two possibilities for Brazil to qualify for the last 16 as the top or second team.
if they are the top team they will play the second ranked country in Group H, if they are the second team they will play the first ranked country in Group H.
Group H has been dubbed the 'Group of Death' for this year's World Cup, and although these teams are both strong and weak on paper, there is no guarantee that they will beat 100% of their opponents in a real battle.
In a normal scenario Brazil would face Portugal, Uruguay or South Korea. As long as Brazil tops the group they will face the 2nd place team in group H. It could be Uruguay or South Korea.
Brazil can easily win against South Korea without any major problems, and beating Uruguay would be very easy.
The UEFA Champions are not easy opponents to beat

But while the match against Portugal may go to extra time, Brazil may be able to beat Portugal, led by Cristiano Ronaldo, with their superb talent and their uncanny souls. I'm sure it will be a very exciting match.
Some of you reading this may ask why Cameroon is not considered, firstly to tell you that Cameroon did not qualify for the World Cup finals in Russia in '18.
and secondly that most of Cameroon's players are in Ligue 6 and Major League Soccer MLS, so it is difficult to have protection to guarantee that they will qualify; let's stop there and talk about Brazil's squad.
Further on, the last 16, last 8 and last 4 matches are all about the clinical play of the two teams, or as we say, the game is decided in one game and the match is only 90 minutes long.
There is no time to think about it and with the experience the Brazilian players have gained in the past, they will be able to play their best in the one-game matches that follow.
Secondly, let's talk about the current Brazil squad
The name of the head coach of the Brazilian men's national football team is Tite.
He recently announced his Brazil FIFA World Cup 2022 24-man squad to perform better at the FIFA World Cup after they were very disappointed in the 2021 Copa America.
Brazil just missed the chance to prove to them that they are the best when they lost to Argentina in the Copa America final.
But we can't deny that Brazil is a good team and that it has the best players.
Pele is Brazil's all-time record goalscorer with 77 goals in 92 games. Ronaldo is second in the list of Brazil's all-time top scorers, with 62 goals in 98 games.
The possible captain at the 2022 World Cup in Qatar could be Neymar, one of the best footballers in the world, and Brazil will go into the FIFA World Cup with its best players Alisson, Ederson, Edel Militang, Fabinho and others.
Brazil's World Cup 2022 squad could be (4-3-3): Alisson, Danilo, Éder Militão, Marquinhos, Alex Sandro, Arthur, Casemiro, Lucas Paquetá, Coutinho, Richarlison, Neymar.
This is a reference list and cannot be guaranteed to be 100% accurate but it is probably what it looks like.
Position Players
Goalkeepers Alisson (Liverpool), Wefton (Palmeiras), Edson (Manchester City)
Defenders Dani Alves, Thiago Silva, Marquinhos, Danilo, Alex Sandro, Eder Militang, Renan Lodi, Felipe
Midfielders Philippe Coutinho, Casemiro, Fabinho, Everton Ribeiro, Bruno
Forwards Neymar, Roberto Firmino, Gabriel Jesus, Richarlison, Everton, Gabriel Jesus, Bruno Enrique.
Captain Casemiro
Brazil 2018 World Cup squad
Role Players
Goalkeepers Alisson, Edson, Casio.
Defenders Thiago Silva, Miranda, Pedro Geromel, Marcelo, Marquinhos, Danilo, Fagner
Midfielders Casemiro, Renato Augusto, Philippe Coutinho, Paulinho, Fernandinho, Fred, Willian
Forwards Costa, Gabriel Jesus, Neymar, Roberto Firmino, Tyson
To conclude with a brief summary
This Brazil team, the favourites to win the World Cup, has great potential and as long as they can play their own unique style (today's Brazil is not as passionate as the 02-06 team), I believe they can still do well.
But there is a saying that is very true – the hotter the bad- and I wonder if this year's Brazil will escape that curse.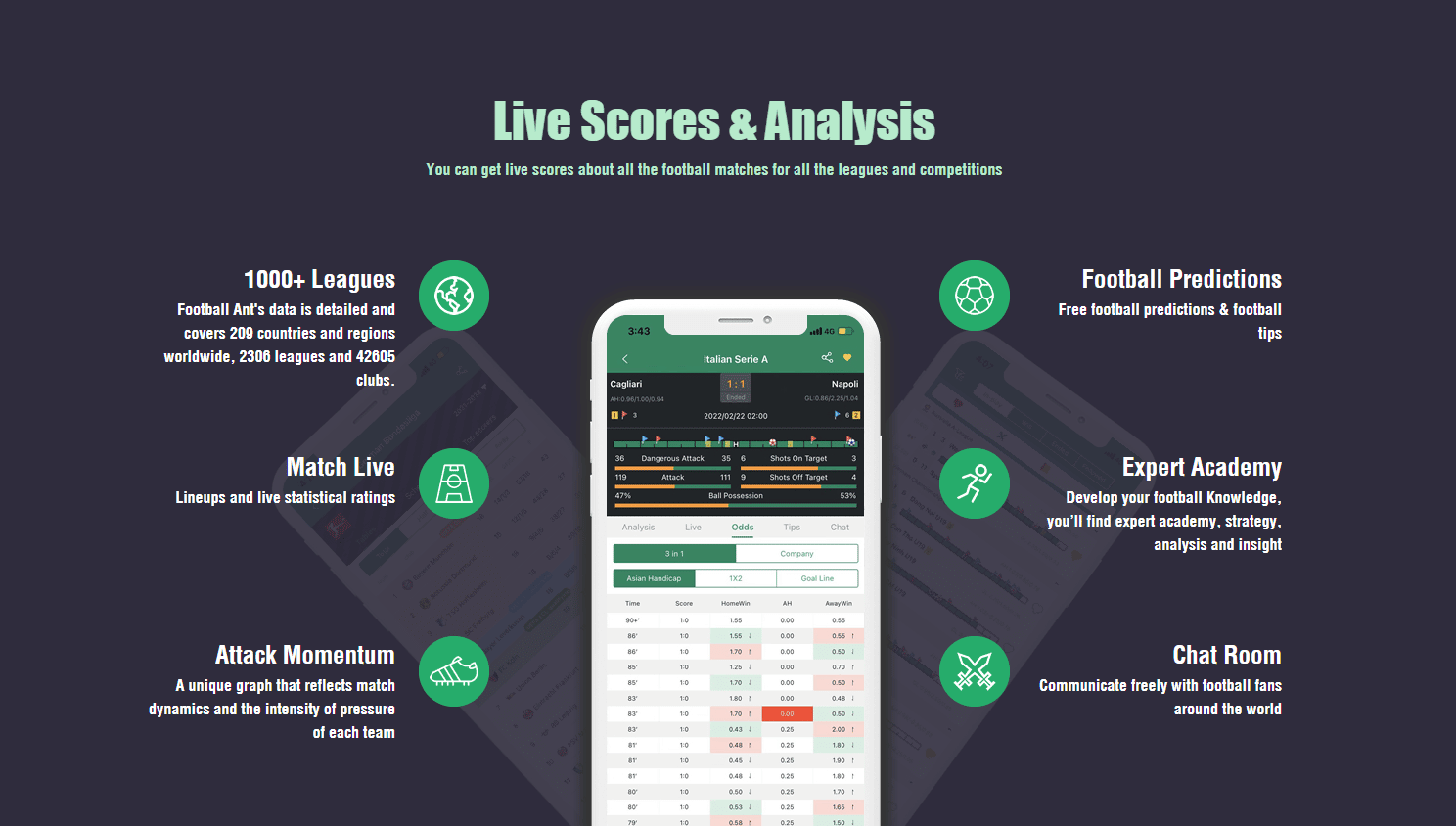 This is FootballAnt's analysis platform, and that concludes this in-depth analysis of Brazil's chances of winning the 2022 World Cup in Qatar.
For those who like football and want to check out more information on the tournament, follow FootballAnt.
The AI big data prediction model used by the website ensures that you get the best tips available. You will never miss a thing and can make informed decisions as you get behind your favourite teams and players.
Football Ant is the ideal website to visit for all things football and live score.
You can also download the Footballant app from this
W e b:  https://www.footballant.com
Mobile: https://m.footballant.com
A p p:
Related CTN News:
India vs Pakistan Live Streaming: T20 World Cup Live Streaming
The Boston Bruins' Fifth Game Of The Young 2022-23 Season
LeBron James' Roster Comments On The Lakers' Don't Bother Darvin Ham