10 facts About Ireland's favourite Sport, hurling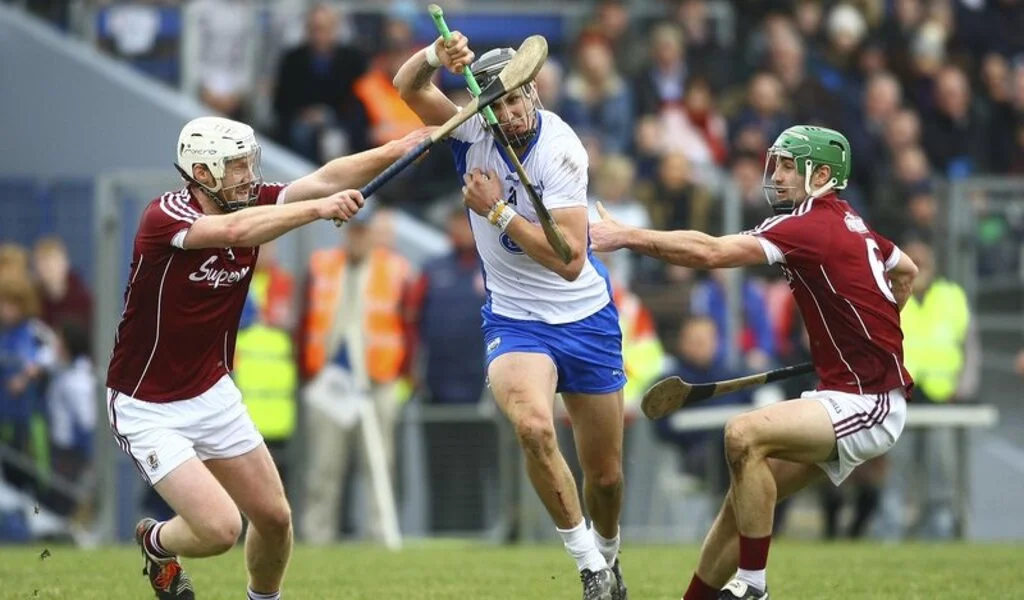 Let's take a look at ten fascinating facts about Ireland's favourite sport, hurling.
Hurling is Ireland's national sport, played and enjoyed by millions all over Ireland and around the world.
It's a fascinating sport like no other that has been around for thousands of years. In fact, it dates back to 1200 BCE.
Hurling is an integral part of Irish identity and culture. If you have a keen interest in Ireland and Irish history, then this article will be of significant interest to you. Let's take a look at some interesting facts about hurling.
1. It's one of the world's fastest ball games.
The first fun fact about Ireland's favourite sport is that it is one of the fastest ball games in the world.
Hurling involves a hurl (the bat) and a sliotar (the ball), and the fastest hit ever recorded was back in 2014 during the All-Ireland senior Hurling Championship semi-final when Kilkenny marksman TJ Reid struck the ball at a whopping 181.1 km p/h (112.5 miles p/h).
2. Hurling is older than the recorded history of Ireland
An interesting fact about hurling is that it predates the known history of Ireland and also Christianity. It's one of the oldest field games in the world that is still played today. This leads us to our next fun fact about hurling.
3. It was invented by the Celts
It is said that the sport came about as far back as 1200 BCE. Hurling was played in ancient times by teams playing against neighbouring villages.
Many years later, a man named Michael Cusack simplified the game as he was familiar with it from his childhood in County Clare.
4. The female version is called camogie
The female version of hurling is called camogie. It is almost identical to hurling, with a few minor differences in rules and equipment.
For example, in camogie, which is camógaíocht in Irish, players can score hand-passed goals. This is an illegal move in hurling. Plus, players can drop their hurls to do so. Otherwise, the field, rules, and number of players are largely the same.
5. It was banned many times in Ireland by the British
Across many years of occupation by the British, hurling was banned on a number of occasions, dating back to 1798 under the Act of the Union.
This seemed to be because the British were afraid of large gatherings of men.
6. It's an amateur sport
Like Gaelic, hurling is one of the few sports in the world that is still strictly played at an amateur level. This means that players, coaches, and managers are prohibited from receiving any kind of payment.
It is a sport that is played purely for sport, exercise, history, and, of course, fun.
7. Protective headgear only became mandatory over ten years ago
Shockingly for such a quick-paced sport that features a small, hard ball, protective headgear only became compulsory in 2010.
Hurling is one of the most dangerous sports in the world, so this is a truly crazy fact. However, while it only became mandatory in 2010, most players would wear helmets. The first person to wear a helmet in the sport was Michael Murphy of the University College Cork.
8. The All-Ireland Senior Championship has been held for over 130 years
The GAA Hurling All-Ireland Senior Championship has been held every year except one since 1887. It's an annual inter-county competition organised by the GAA (Gaelic Athletic Association). The winner of the competition wins the Liam McCarthy Cup.
12 teams currently take part in the championship, and the most successful teams come from Leinster and Munster.
9. Kilkenny is the most successful team
Kilkenny, Cork, and Tipperary are considered 'the big three' of hurling. They have the most wins out of any. These three teams have won 94 times between them.
However, it is Kilkenny that is the all-time record holders. They have won the championship on 36 occasions. Meanwhile, Limerick are the current champs.
10. The biggest team outside of Ireland is in Milwaukee, USA
Hurling is hugely popular outside of Ireland, and the biggest team outside of Ireland is in Milwaukee, Wisconsin, in the United States.
The team was founded by Tom Mills with just 30 members in 1996. Now, it has grown to over 300 active members. Plus, the majority of the teams' players are American, with just a handful of Irish teammates.
Related CTN News:
How To Stream MLB Opening Day: A Comprehensive Guide
2024 Paris Olympics Ticket Sales Off To A Slow Start
WWE Leans On Social Media Ahead Of Possible Sale