TikTok Followers: 25 Most Followed TikTok Stars By Region: Complete List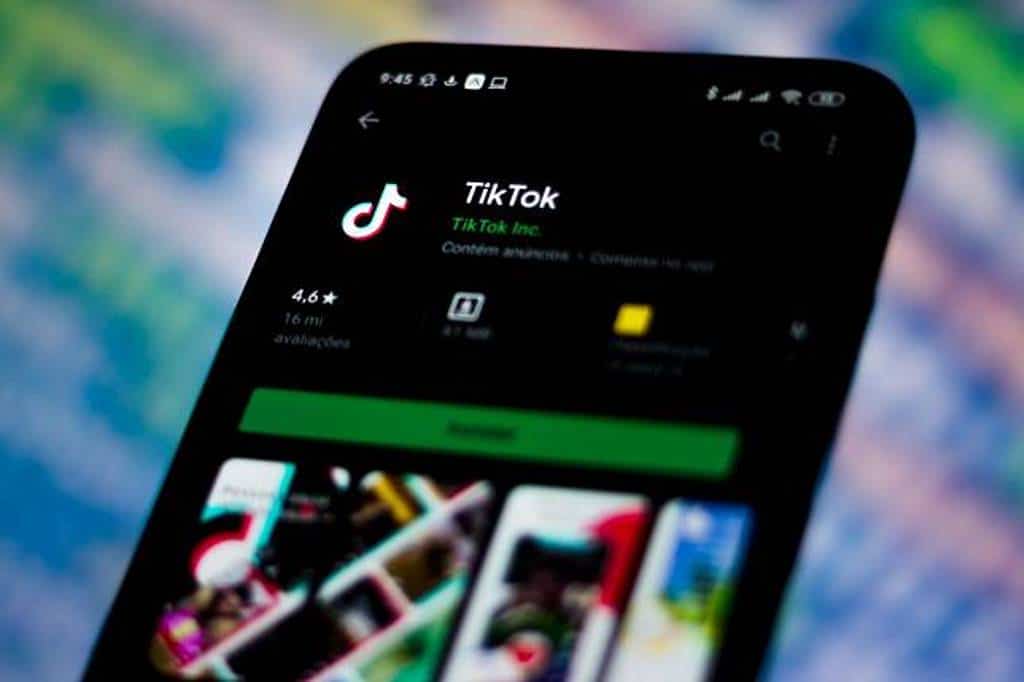 TikTok Followers: There are many websites that list the most followed accounts on TikTok, yet hardly any detail of the country.
Thus, this is one of the most detailed lists of TikTokers from the countries with the most TikTok downloads and use. All hand-picked and from all continents on planet Earth 🙂
While we surely don't know how they managed to get TikTok famous, we assume some influencers buy TikTok followers to get a quick boost in rankings. Purchased or not, these followers are not only real but loyal, as many of the TikTok stars, we have on this list have a decent engagement rate with millions of likes and views on every post. Anyway, these numbers are not for curiosity or envy, but inspiration and growth.
If you are here to learn from examples, you will find the usernames, the number of profile followers, the number of posts, and their TikTok engagement rate.
Ready to uncover who has the most TikTok followers in your country?
Without further ado, let's dive right in.
Most Followed TikToker in the US
Rather than talk about the most followed person on TikTok Charli D'amelio, who is the #1 TikToker in the United States, we have decided to include the all 5 most popular TikTokers in the US.
Can't wait to get some numbers-crunching? Here you have it.
#1 Charli D'amelio – 130.5 million followers, 10.2 billion likes, 1.9 thousand posts and 14% engagement rate.
#2 Addison Rae – 85.9 million followers, 5.5 billion likes, 1.5 thousand posts and 12% engagement rate.
#3 Bella Poarch – 85.5 million followers, 2 billion likes, 422 posts and 12% engagement rate.
#4 Zach King – 66.4 million followers, 831 million likes, 315 posts and 7.2% engagement rate.
#5 Will Smith – 64 million followers, 414.5 million likes, 112 posts and 15% engagement rate.
As you see, while being an actor loved by many Americans certainly helps you to gain TikTok followers, being young, bubbly, and yes, a little cringy reserves you the spot in the top TikTokers across the 50 states.
Most Followed TikToker in Australia
One of Australia's most followed TikToker is Hannah Balanay. As of today, she has a whopping 17.4 followers on TikTok. Don't think this is her one and only habitat – a stunning 20 year-old is also on Instagram with 670k followers.
Looking at her TikTok videos it's clear that dancing is her area of specialty as almost all of them feature her dance moves. She has over 1600 posts and a 19.3% engagement rate, which is a good engagement rate for a million-follower account. She has amassed over 385 million likes on TikTok.
A close shot is Sarah Magusara with her 17.1 million followers, and slightly less is Caleb Finn with 13.6 million followers on TikTok. Both have 1000 + videos on TikTok and a strong backing on Instagram.
Most followed TikToker in Africa
It is hard to find the most followed TikToker in Africa. After all, it is a whole continent and has a total of 54 countries. Yet, we will be looking at the most popular TikToker from South Africa, Tanzaniya, Kenya, Uganda, Ghana, and Nigeria.
By far the most followed TikTok in South Africa is Wian, "the biggest magician on Facebook, Instagram and Youtube in the Southern Hemisphere" as his website explains.
Yes, a personal blog or a website is today's business card of the influencer. South African born, Wian Van Den Berg has amassed over 17 million followers on TikTok (15.5 million fans), Instagram, and YouTube. As you have already guessed, magician tricks and surprises are his niche and the source of followers' growth.
As followers count shows, with 218k followers the most followed TikTok influencer from Tanzania is Jay Mondy, "Comedian from East Africa" as stated in his bio. We cannot deny his talent has found the right audience on TikTok, can we?
Is it a surprise that Azziad Nasenya, a Kenyan actress and TikTok star tops the most popular TikTok accounts in Kenya? The glamorous 21 year old girl has 1.6 million followers and 21 million likes.
Want to know who is getting the most followers on TikTok in Uganda? It's Mina Na Wash with her 362k followers and 3.2 million likes. Her videos are mainly lip-syncing.
A Ghanian TikTok superstar with 574k followers is Nancy Yamoah Gyimaa, known as NANCY G on social media. She is a shining 26 year old and a graduate of Accra Technical University with unrivaled passion and talent for dancing and acting.
Last but not least, the most followed TikToker in Nigeria is MC Shem, Nigerian born comedian, actor, and wedding MC is racking up an unbelievable 4.7 million followers and 117 million likes.
Most followed TikToker in Europe
Much like Africa, Europe has its own TikTok star gang. Here we've screened creators from Spain, France, Italy, Germany, and the UK to find out the most followed TikToker in Europe.
The most followed TikToker in Italy, and the #2 most followed TikTok star after Charli D'amelio is Khabane Lame. The best thing this 21 year-old does is silently mock the life hacks in other's videos. Oh, I'm sure you've seen a couple of them, as do his 122.5 million followers on TikTok.
A Spanish TikToker with 27.5 million followers that stole the hearts of many girls, Naim Darrechi posts reaction videos, lip-syncing, and even released his own songs as an aspiring musician. WE are sure things are going well for Naim as his followers and likes are quickly growing.
Best known for its illusion videos, the most followed TikToker in Germany, Younes Zarou has 41.3 million followers and 842 million likes. WIth half a million YouTube subscribers and 4.9 million Instagram followers Younes turns out to be Europe's second most popular account after Khabane Lame from Italy.
The top most followed TikTok account in France is PSG, which is a football club and not an influencer. Paris Saint-Germain Football Club has over 21 million fans and 237 million likes. Apparently, French people watch football shorts even on TikTok.
Rightfully so, the most popular TikTok star from the UK is a 16 year-old Kyle Thomas who makes dance and fun fact videos with all sorts of animals – from hedgehogs to dogs. 31.2 million followers and counting.
Most followed TikToker Asia
To keep it simple, we have followed the same pattern again and will be looking at some of the most followed TikTok stars in Asia from the Philippines, Pakistan, India, and Indonesia as countries with most TikTok use and creators.
Starting with the Philippines, guess who is first on this list of Asian TikTokers?
Nope, Bella Porch, while of Filipino descent, is an American TikToker. Niana Guerrero, a lively 15 year-old dancer and singer with 27.8 million followers and 467 million likes is one of the most followed TikTok accounts in Asia, specifically the Philippines.
A bright model Jannat Mirza is the most followed TikToker in Pakistan and has managed to get over 17 million followers and 461 million likes.
Yet unrivaled is Riyaz with 44.5 million followers, one of India's most followed TikTokers and one of the fastest creators in India to reach 10 million and then 25 million followers.
Googling who is the most famous TikToker in Indonesia? Ria Ricis is not only the most followed TikTok creator in Indonesia but also a businesswoman. This 26 year-old is the founder of the hijab line Ricis Style who has amassed over 50 million followers on social media, with 23.5 million following her on TikTok alone.
Most followed TikToker in Antarctica
Not everyone would wonder who has the most followers on TikTok in the South Pole, but if you are one of them, we've got you covered.
If you think there is hardly anyone uploading TikToks in Antarctica, you are wrong. In spring of 2021, the media world was disrupted by Josiah Horneman, a physician assistant at the Amundsen-Scott South Pole Station crew. Almost every video that Joe posts generates over 100k views and 1.2 million followers.
Yet Hornemen has been surpassed by his fellow countryman, Antoinete, who is officially the most followed TikToker in Antarctica with her 1.9 million followers and 19.7 million likes. Antwuhnet on TikTok, Toni is of the 40 crewmates along with JoeSpinsTheGlobe, the Joe we have just mentioned.
Together they have shared videos of day-to-day life in Antarctica with both leaving the Pole in November of 2021 after 9 months there.
Their final TikTok videos have been uploaded around the same time, and no content has been released so far.
Unless, the new crew member decides to get a hand at creating TikTok Toni continues to be the Antarctic #1 influencer who has the most followers on TikTok, closely followed by Joe.
To this point, there are no residents in Antarctica except for contract researchers who work for several months and then return back home.