The Best Place to Shop for Handwoven Boho Rugs, Pillows and Table Runners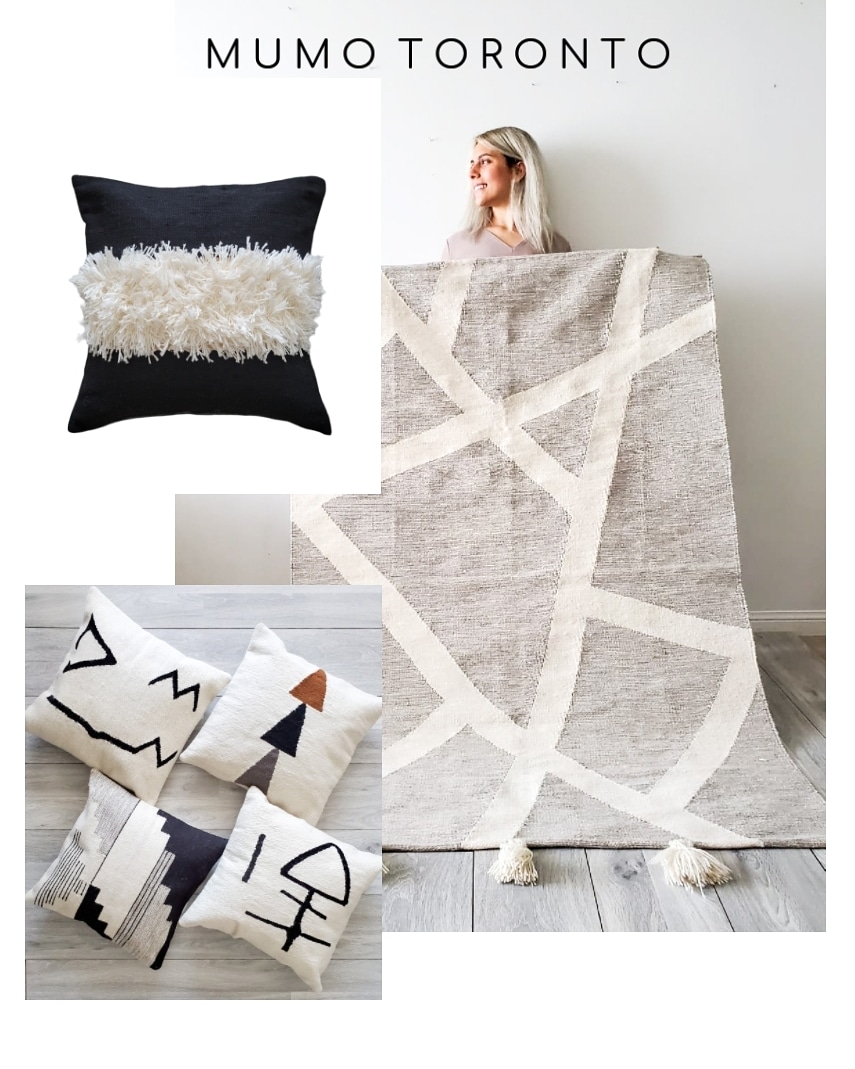 Handwoven Boho area rugs, pillows and runners are the perfect way to add soul, style and charm to any home. For centuries, the art of handcrafting fabric has been a meaningful outlet for telling stories and sharing special moments with friends and family.
This tradition continues today as people around the world weave handmade pieces with love and care. And when it comes to home decor, the boho style is one of the hottest design styles around. If your taste for luxury extends to your home décor, this trend is well worth a look.
Boho has been all the rage for a while now and is such a great way to give your home a refined, elegant feel. With its easy-going, laid-back atmosphere, you can easily elevate the chic factor of your living space by adding some boho vibes.
Where to Buy Handwoven home décor products
We are lucky to carry one of the top brands in the industry! You can shop online for the newest collection of handwoven products for home decor at mumotoronto.com. Mumo Toronto offers high-quality handmade Bohemian products for home decor made with handwoven natural wool and cotton.
Mumo is a Toronto-based company that sells anywhere across the world a variety of Boho rugs, pillows, and table runners, bringing together the best materials, designers, and artisans. At Mumo Toronto, they work with a network of artisans who practice the traditional methods passed down for centuries to create the following beautiful contemporary products that add elegance to your living space:
Area rugs are modern and fun with bold patterns and rich color schemes and they are a great way to add warmth and personality to any room. Rugs work well in rooms with neutral walls but can easily be the focal point of a room with their striking designs. The boho style is all about blending different elements of design to create a more relaxed and eclectic vibe.
Old schools, make sure to retain the skills of generations of artisans, while modern styles are trending towards authentic designs and natural materials. Whether you're looking for a rug to brighten up your entry or cover your entire wall, handwoven area rugs are a great way to bring a unique look to any space.
What to Look for in a Handwoven Rug
– Natural Dyes: Natural dyes are more likely to age beautifully, and have less of an impact on the environment. They can be a bit more expensive per square foot, however, they look better over time and are less likely to soil.
– Authenticity: Handwoven rugs are an art that takes years to learn. If they aren't authentic, they're not really a handwoven rug. This is the most important thing to look for when shopping for handwoven rugs.
– Size: When purchasing a rug, be sure to take the room it will be used in into consideration. If you have an entryway or large living room, you might want to buy a smaller rug to avoid too much clutter.
– Shape: When purchasing a rectangular rug, you may be wondering what shape to get. We have both rectangular and circular rugs, so if you're not sure, feel free to come in and look around!
With a unique combination of geometric patterns printed on wool or cotton fabrics, pillows will bring out the bohemian vibe in your living space. bohemian throw pillows are a great way to add color and pattern to your home.
They come in many different styles, so you can find one that will complement almost any decorating style. You can also use them as an accent piece on your sofa or as a decorative pillow for a chair or couch in the living room or throw some faux fur on top for an extra touch of luxury.
Each pillow is made with 100% wool or cotton and includes a hidden zipper so it can easily be removed from the case when needed. The design is printed in full color onto both sides using eco-friendly water-based inks which means no harmful chemicals are used during production – just natural dyes from plants which ensure that each piece will last a lifetime!
If you're looking to add some elegance to your table linens, try some boho table runners. You can place them on your coffee table or dining table to bring some depth and elegance to your home decor.
These unique pieces of decor can make a statement in your home. They are available in a wide range of styles and colors so you can find something that will match any room you have in mind. You'll love the look of these gorgeous designs on your tabletop!
People Also Read:
Zorb Ball Range for Outdoor Fun Activity
Kameymall Is The Best For Your Solaces?
Is Aldi open today? Easter Sunday opening times for Aldi supermarkets
Easter Sunday: Here's what's open and Closed this Weekend