Xbox Game Pass's Best Games (March 2023)
Xbox Game Pass – The cost of Microsoft's Game Pass service is definitely justified. Many people may object to the idea of having your video game collection locked behind a subscription service.
But the truth is that users have access to an astounding range of games, from triple-A blockbusters to indie darlings, for a fairly low monthly charge.
Choosing which excellent games are worth a player's time can be a difficult chore with such a bewildering selection available.
The most urgent issue is figuring out how to use your hard drive space most because the monthly charge covers the cost of entry.
Fortunately, this collection's gems are clear to see. Below is a list of the top titles available through Xbox Game Pass.
The choices presented here will include games that are accessible through EA Play, which is a perk of a Game Pass Ultimate membership.
Atomic Heart
| | |
| --- | --- |
| Release Date | February 21, 2023 |
| Genre | First-person shooter |
| Developer | Mundfish |
| File Size | 77GB |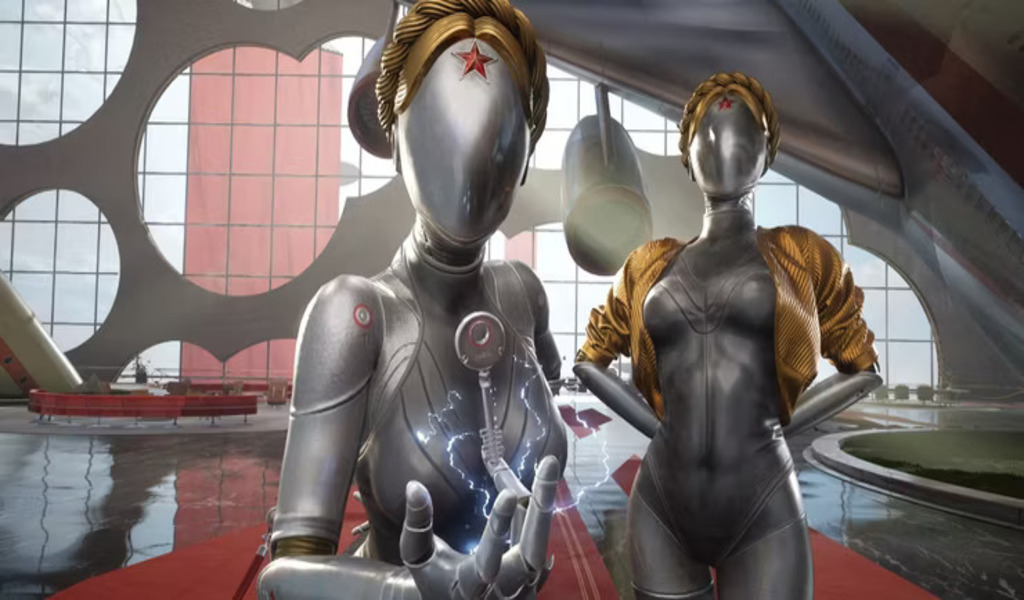 Atomic Heart is one of the newest day-one Game Pass titles from Focus Entertainment.
You assume control of Agent P-3, a World War II veteran trapped in a building overtaken by robots, in a different history where the Soviet Union destroyed the world with its Brown Plague virus.
It would be best if you mercilessly eliminated all the robots in order to regain control of the situation as every other person in that facility has been slain.
In Atomic Heart, you can use futuristic weaponry and melee weapons to slaughter innumerable robots.
The game's gunplay and melee combat are both really satisfying and don't feel out of place or off-putting at any point in the narrative.
Although most players may not enjoy Atomic Heart's narrative, it is impossible to deny that the game's distinctive gameplay mechanics make it a fun experience.
Wo Long: Fallen Dynasty
| | |
| --- | --- |
| Release Date | March 3, 2023 |
| Genre | Fighting, Adventure, Hack and Slash |
| Developer | Team Ninja, Koei Tecmo |
| File Size | 74.25 GB |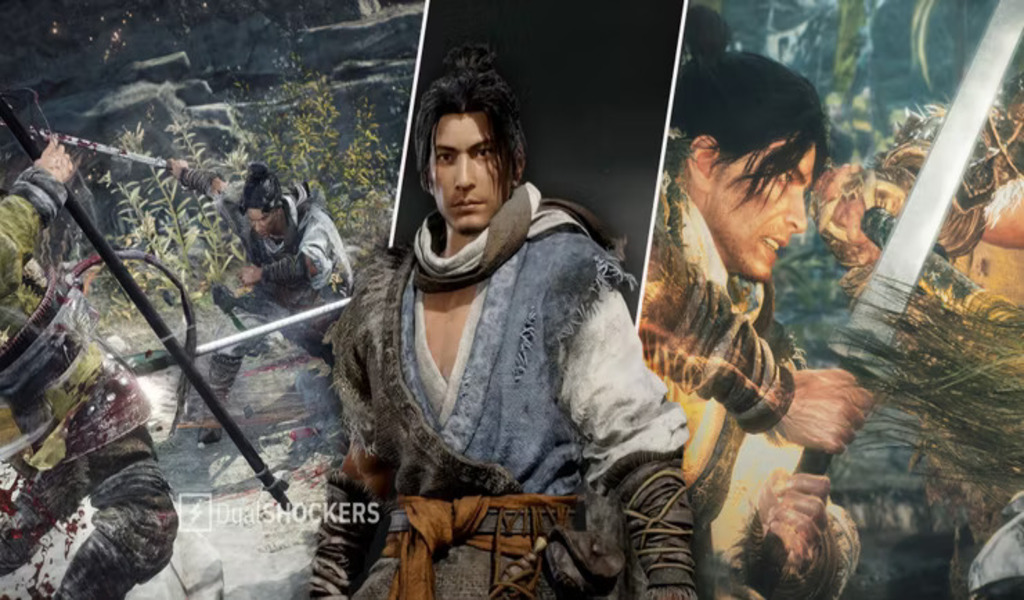 Wo Long: Fallen Dynasty, the newest game from Team Ninja, is a must-try if you enjoy Souls-like games.
It's a game that, much like Elden Ring and other Souls games, tests your limits and patience with tremendously hard boss encounters.
You'll get more than a taste of the game's difficulty from the first boss (Zhang Liang) in the game itself. It's a game that forces you to master every single battle maneuver and penalises you for even the smallest error.
Not everyone will enjoy the game Wo Long: Fallen Dynasty. Fallen Dynasty will likely be abandoned by players who haven't played any Souls games as soon as they encounter the first boss.
Wo Long: Fallen Dynasty is a game that you should attempt if you enjoy spending a lot of time polishing your talents in. Even though it isn't Sekiro, it is something that warrants your attention.
The Elder Scrolls V: Skyrim
| | |
| --- | --- |
| Release Date | November 11th, 2011 |
| Genre | Action RPG |
| Developer | Bethesda Game Studios |
| File Size | 12GB |
It's practically a given that Skyrim will be mentioned when discussing excellent video games. This is the sort of game you can play for countless hours.
True adventure is waiting for you on your own route, even though there is undoubtedly a main goal to be pursued and enjoyed. This vast world was designed to be discovered gradually.
Complete each puzzle! Explore each dungeon! Kill all dragons!
As a Dragonborn in the game Skyrim, your mission is to slay a dragon that threatens to doom the world.
You'll encounter a lot of side missions and memorable personalities on your journey. Some of them could even accompany you and share their own tales with you.
You can even buy a house for yourself if you wish to live in the Skyrim universe! Spend many hours creating things exactly how you want them! You'll adore Skyrim if you enjoy fantasy and exploration.
Hellblade: Senua's Sacrifice
| | |
| --- | --- |
| Release Date | August 8th, 2017 |
| Genre | Action-adventure |
| Developer | Ninja Theory |
| File Size | 20GB |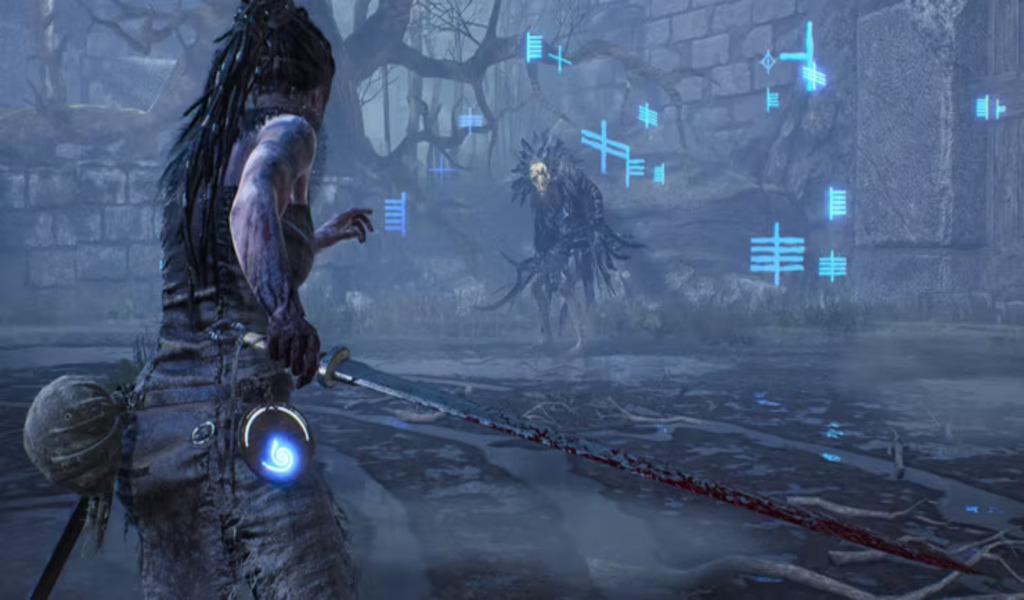 This is a challenging narrative with a paranormal protagonist, but it's also a stunning game.
Your journey in Hellblade: Senua's Sacrifice will be unlike anything you've ever experienced. Senua is a disturbed protagonist who has problems believing in herself.
She is lamenting the death of both her nation and her beloved. This game is intended for those who enjoy dark fantasy and unsettling stories.
Although it won't last long, you'll be reflecting on it long after the final credits have rolled.
Your mind will be completely blown by the sound design in this game. You'll hear whispers in your ear that approach before slipping away.
You can feel every blade stroke in the combat, and the riddles and aesthetics are both fantastic. Discovering tidbits of lore is rewarding because each one reveals a brand-new story with a distinctive narrator.
This game is for you if you're seeking for something with a compelling narrative.
Sea Of Thieves
| | |
| --- | --- |
| Release Date | March 20th, 2018 |
| Genre | Action-adventure |
| Developer | Rare |
| File Size | 50GB |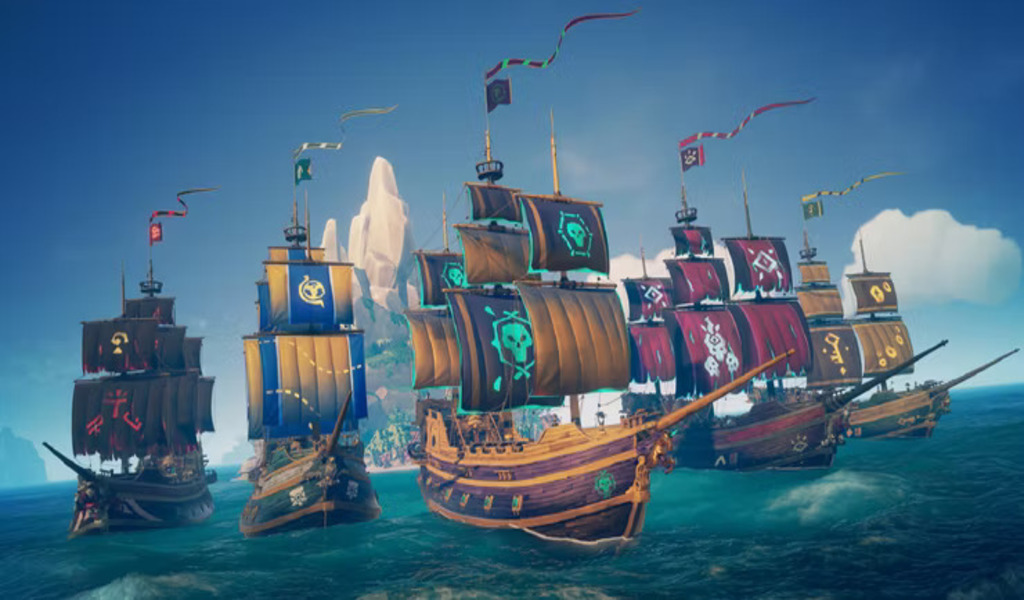 Nobody handles piracy as well as Sea of Thieves does it. This game is incredibly beautiful, and the sound design practically demands to be heard through headphones.
You will feel completely at home on the open seas as you listen to the sounds of the ocean rolling and spraying against your boat. This game can be played solo or with up to three friends.
You can find it in Sea of Thieves whether you're searching for a challenge, entertainment, or a quiet vacation.
You have a ticket to adventure when you're at sea.
The main characters from Sea of Thieves are the subject of tall tales. You can play a tonne of content with Captain Jack Sparrow if you like the Pirates of the Caribbean movies.
Load up the cannons and begin looking for other players if all you want is a little fun. You and your crew have complete freedom once you are on your boat.
No Man's Sky
| | |
| --- | --- |
| Release Date | August 9th, 2016 |
| Genre | Action-adventure, Survival |
| Developer | Hello Games |
| File Size | 15GB |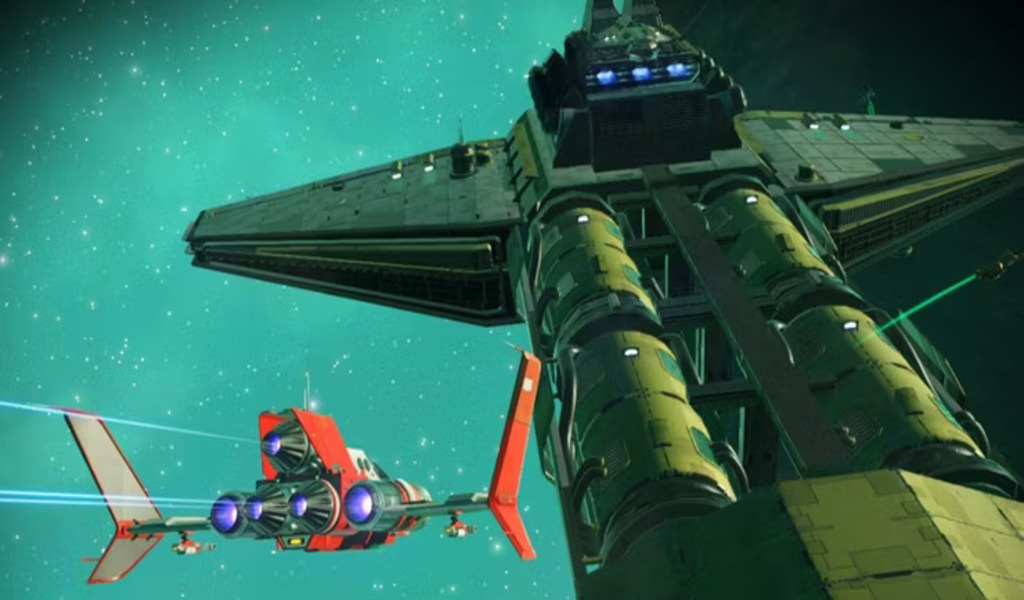 Do you enjoy reading science fiction or learning about space? Then get ready to play your new favourite game if you do. No Man's Sky offers a tonne of galaxies, systems, and planets for you huge explore.
As so much of this game is randomly generated, you'll witness a huge variety of ships and creatures. It's simple to lose hours simply searching for the ideal starfighter.
There is a lot of base-building in No Man's Sky if you enjoy it.
No Man's Sky offers the option of a solo or group experience. On the same planet, you and your pals can establish bases close to one another if you search for a little community.
The visual splendour of No Man's Sky may cause you to unwind while taking screenshots of your favourite worlds. Also, you can domesticate and breed wild creatures.
Nothing compares to travelling on a sandworm that you yourself hatched.
Persona 5 Royal
| | |
| --- | --- |
| Release Date | October 31st, 2019 |
| Genre | RPG |
| Developer | P-Studio |
| File Size | 41GB |
Playing Persona 5 Royal is fun because you're having fun. One of the best JRPGs ever created is this one. Combat is turn-based and quick-moving fun. The screen's colours are vibrant.
This game has excellent soundtrack. You might invest many hours into this masterwork if any of this appeals to you. It's quite satisfying to take on the role of the Joker and put together your team, The Phantom Thieves of Hearts.
Although while you'll be stealing hearts and exploring dungeons for a good portion of your time as the Phantom Thieves, some of the most memorable moments will occur when you're just hanging out.
Your days and evenings will be filled with going to school, hanging out with friends, and participating in activities all throughout town until Morgana orders you to go to bed.
There are so many things to accomplish in this game that it's virtually not possible to do them all at once.
Mass Effect Legendary Edition
| | |
| --- | --- |
| Release Date | May 14th, 2021 |
| Genre | Action RPG, Adventure, Shooter |
| Developer | BioWare |
| File Size | 120GB |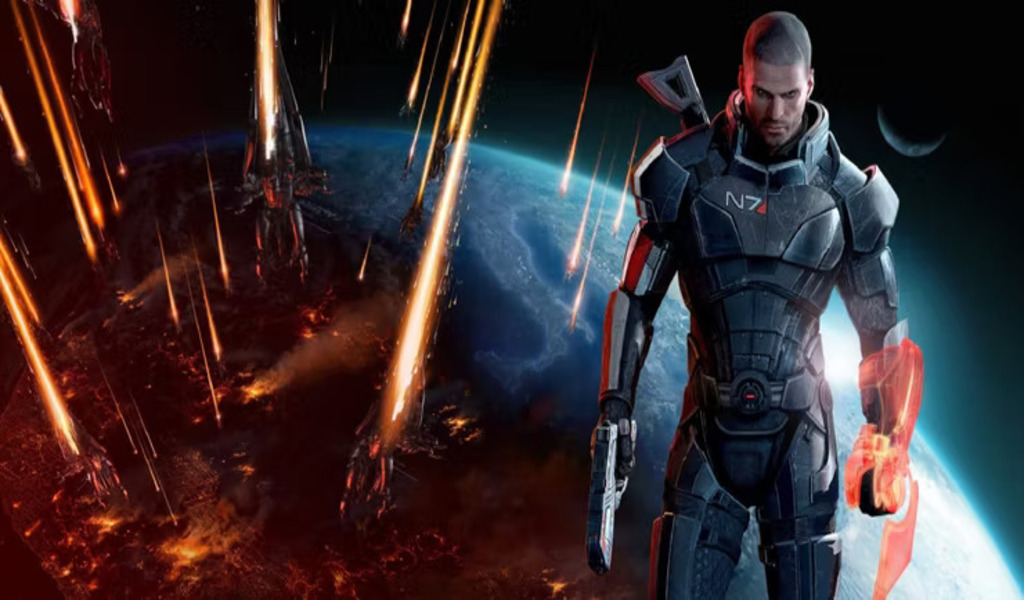 The Mass Effect Legendary Edition gathers the whole original Mass Effect trilogy together with all DLC, polishes it up (particularly Mass Effect 1), and offers it in a simple, user-friendly format.
Although it is an older game, the Mass Effect trilogy is still regarded as the pinnacle of RPG and sci-fi gaming because it offers an immersive universe filled with recognizable characters and a gripping story that will keep you entertained for hundreds of hours.
You assume control of Commander Shepard, a human soldier who unearths an evil plan centred on the abrupt disappearance of a former galactic civilization and how the current inhabitants of the Milky Way may soon suffer the same fate.
Decisions made in the first game still have significant effects all the way through Mass Effect 2, with Paragon (good) and Renegade (bad) choices to be taken throughout.
Citizen Sleeper
| | |
| --- | --- |
| Release Date | May 5th, 2022 |
| Genre | RPG, Adventure |
| Developer | Jump Over The Edge |
| File Size | 2GB |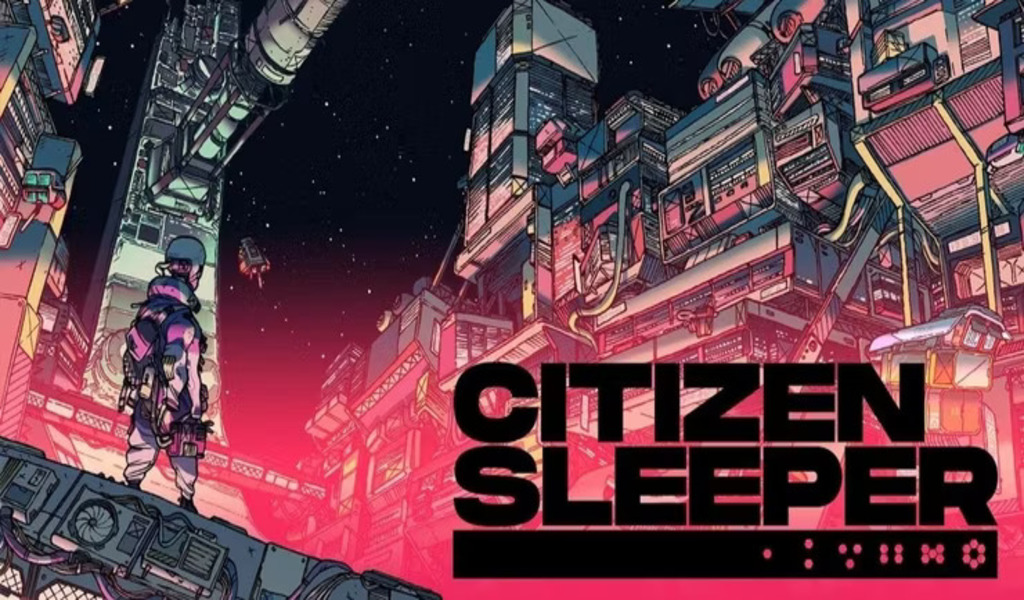 Although it went unnoticed when it was launched in 2022 on Xbox Game Pass, this independent title is a fantastic sci-fi RPG.
You take on the role of a Sleeper, a human consciousness that has been implanted into a machine to carry out a debt sentence, who has managed to escape their prior life and wound up on Erlin's Eye, a barely functional space station situated at the galaxy's edge.
You'll fight to survive in your deteriorating machine body while starting a new existence on the space station using your wits and a series of dice rolls decided at the beginning of each day.
In this primarily text-based adventure, you will encounter several memorable individuals and learn about various aspects of life in the dystopian Erlin's Eye.
You'll find generosity and corruption at all societal levels while making friends and avoiding foes.
This game is worth your time and attention because it has several endings to pursue and offers your character various fulfilling life options.
Deep Rock Galactic
| | |
| --- | --- |
| Release Date | May 13th, 2020 |
| Genre | Co-op, FPS |
| Developer | Ghost Ship Games |
| File Size | 3GB |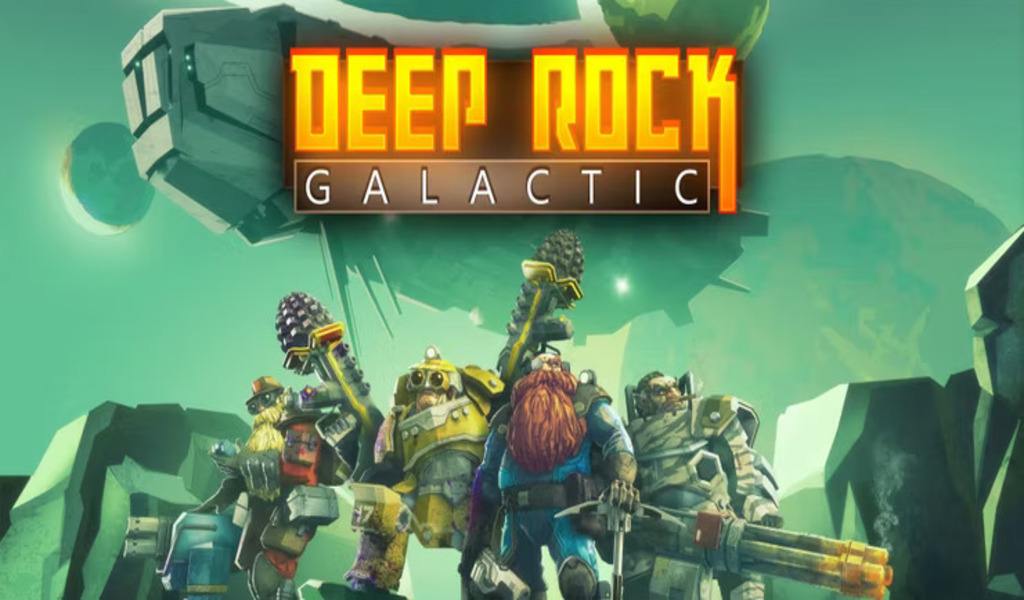 Like open spaces? Do you enjoy exploring perilous dungeons that are home to nasty crawlies? What about dwarves? You could find that Deep Rock Galactic is the perfect title.
Take command of one of the four classes, then embark on lone or cooperative mining missions.
You are launched onto the planet Hoxxes IV, which is teeming with precious resources and home to a variety of enormous insects, competitive mining equipment, and even more ominous creatures that hide in the depths.
Each mission has a clear set of objectives: explore more of the randomly created cave systems, fend off waves of adversaries while you complete the tasks, and summon an evacuation pod when you're done.
After you return to the space station, relax and toast a job well done with the crew over some beer.
There are four different class positions available in the game, each with its own advantages, disadvantages, and overlapping abilities.
The game is definitely enjoyable alone, but it really shines when played cooperatively. Stone and rock!
Deathloop
| | |
| --- | --- |
| Release Date | September 14th, 2021 |
| Genre | Action-adventure, FPS |
| Developer | Arkane Lyon |
| File Size | 40GB |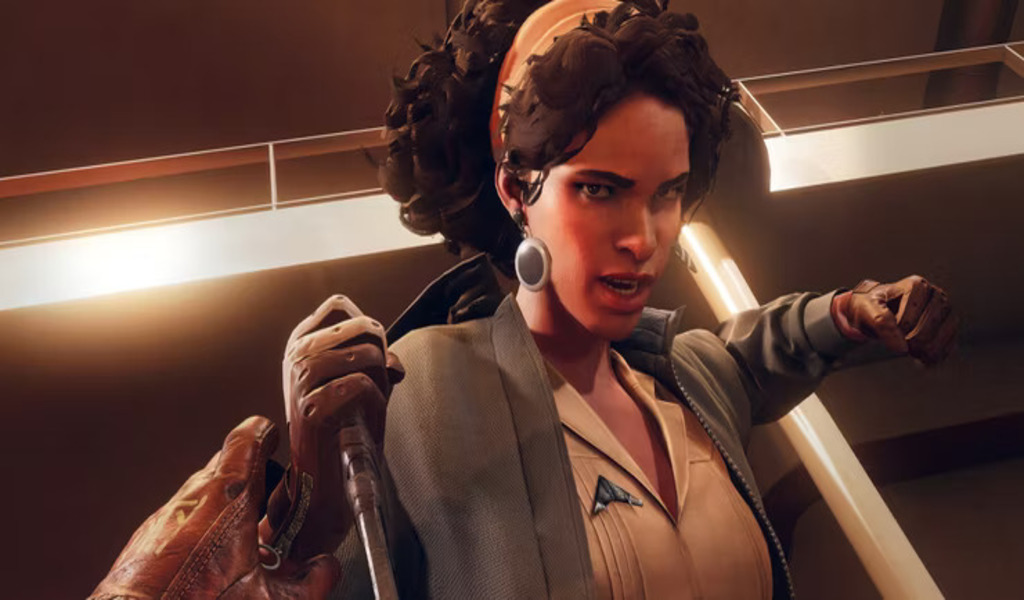 Deathloop, a highly regarded first-person shooter created by Arkane, astonished the community with its original gameplay and direction.
Since its initial announcement, Deathloop has been the subject of considerable hype because its creators are also responsible for the venerable Prey and Dishonored video game franchises.
And you'd love Deathloop if you enjoyed Arkane's earlier games, especially Dishonored. In terms of skills, combat, and weapons, the game resembles Dishonored games in certain aspects.
Despite the fact that Dishonored and Deathloop are set in the same universe, they also have quite different vibes due of the way they are directed and told.
In Deathloop, you take control of Colt, an obnoxious assassin who is caught in a temporal loop.
He wants to escape the unkempt island by breaking the time loop, but he finds it challenging due to the overwhelming number of guards there.
It's one of those games where making mistakes helps players learn from them. You will undoubtedly remember to bring a melee weapon on your next attempt if you die after creeping up on an enemy without one.
Batman: Arkham Knight
| | |
| --- | --- |
| Release Date | June 23rd, 2015 |
| Genre | Action-adventure |
| Developer | Rocksteady Studios |
| File Size | 45GB |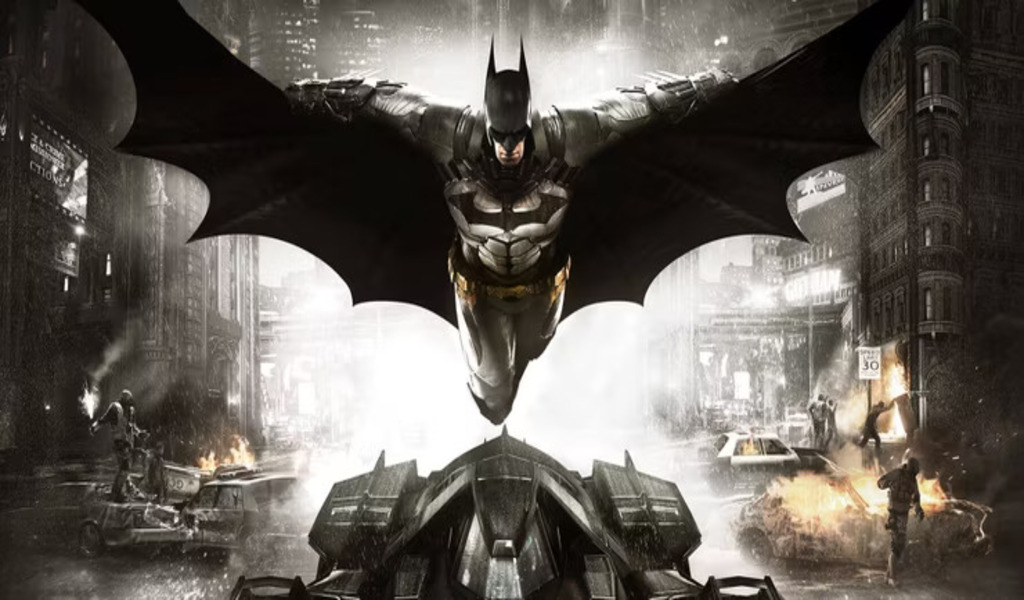 Batman: Arkham Knight, developed by Rocksteady Studios, is one of the greatest superhero games ever. Combat never seems dull or repetitive, the story is amazing and keeps you interested the entire time, and the open-world setting compels you to explore every gloomy alley in Gotham.
Another worth mentioning is Kevin Conroy's outstanding portrayal of Batman. By enhancing the previous Arkham games, Arkham Knight truly provides players with an amazing experience.
In Arkham Knight, you battle the Scarecrow and his henchmen as well as antagonists like the Riddler and Poison Ivy. Batman is really pushed to the limit by Scarecrow's manipulative antics.
However, the Joker doesn't leave Batman's consciousness even when he dies, which makes things even more challenging for the superhero in a cape.
In this tale, Batman battles not just external foes but also his own inner demons and remorse.
Hi-Fi Rush
| | |
| --- | --- |
| Release Date | January 25th, 2023 |
| Genre | Action, Beat 'em up, Rhythm, Hack and Slash |
| Developer | Tango Gameworks |
| File Size | 15.96GB |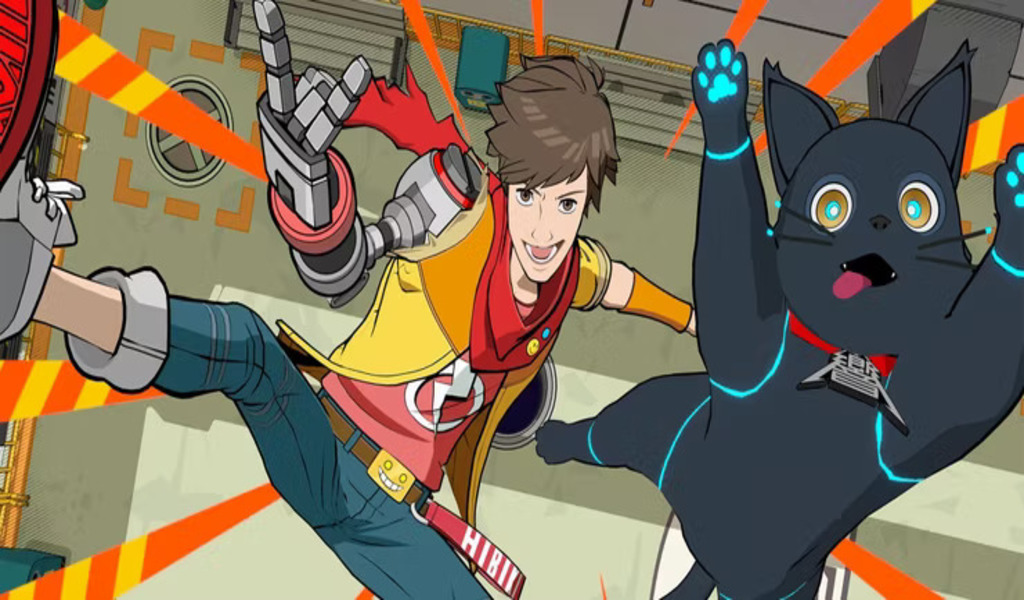 The most recent game to be added to Xbox Game Pass is Hi-Fi Rush. On January 25th, 2023,
Tango Gameworks announced Hi-Fi Rush, the video game studio that brought us hits like Ghostwire Tokyo and The Evil Within.
The game was also shadow dropped on same day. The rhythm-based game is the ideal choice for those seeking an exhilarating and humorous experience.
Although Tango Gameworks is most known for its horror game releases, the publisher didn't hesitate to dip its toes in a very distinct and unrelated genre. With Hi-Fi Rush, the studio performed an outstanding job.
Hi-Fi Rush is a game that invites you to play it, from the story to the graphics to the battle to the music.
Vampire Survivors
| | |
| --- | --- |
| Release Date | November 10th, 2022 |
| Genre | Roguelike, shoot 'em up |
| Developer | Luca Galante |
| File Size | 922.73 MB |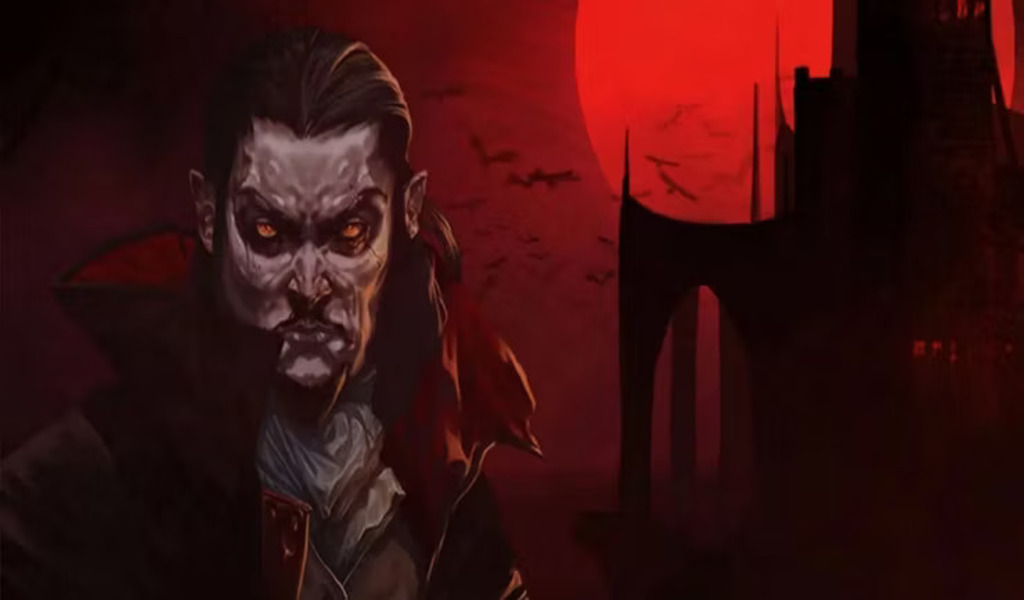 Developed and released by Luca Galante, Vampire Survivors is the ideal game to strengthen your mind.
Immediately following its release, the Roguelike Shoot 'em up game became extremely successful, attracting millions of players across numerous platforms.
The simplicity of Vampire Survivors' gameplay mechanics is what players adore most about it. The game has various character classes, each with a unique trademark attack.
The hordes of foes must be avoided while you gather various resources scattered around the battlefield. You amass several additional attack skills as you progress through the game to combat the numerous adversaries.
One of those games that you want to play more of in order to surpass your previous best.
Hollow Knight
| | |
| --- | --- |
| Release Date | February 24, 2017 |
| Genre | Meteroidvania |
| Developer | Team Cherry |
| File Size | 8 GB |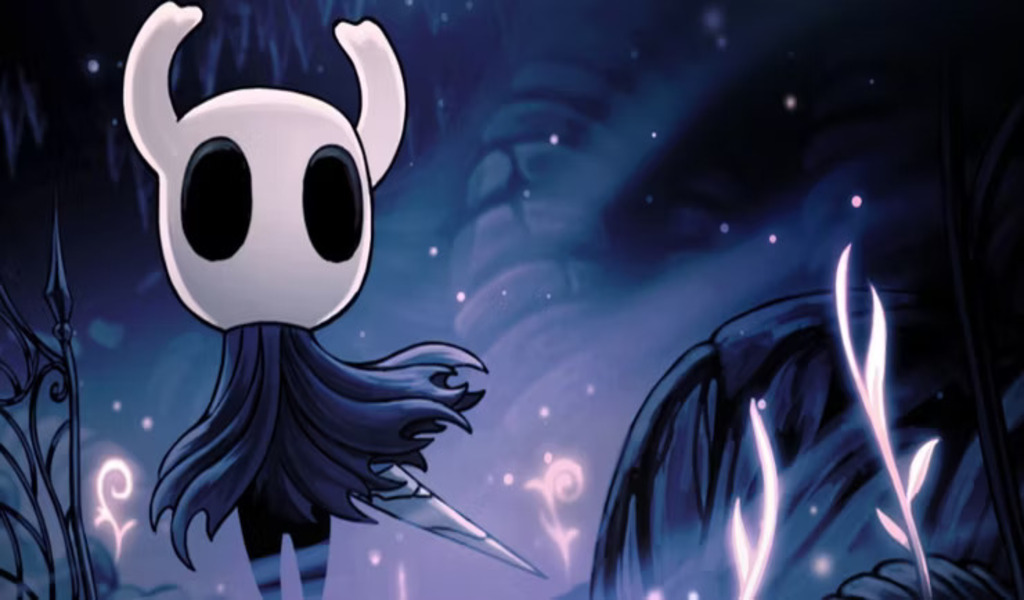 In 2017, Hollow Knight swept the Metroidvania scene off its feet. Some consider it to be the genre's pinnacle. Hollow Knight chronicles the knight's exploration of the ruined realm of Hallownest.
The game provides numerous hours of exploration, improvements, and difficult fighting.
You'll probably get lost as you navigate the confined spaces and breathtaking locales, but that's half the fun!
You might find your new favourite game with so many secrets to unearth, tough boss fights to survive, and a cast of delightfully odd characters to meet.
Until the release of Hollow Knight: Silksong, the version of Hollow Knight that is available through Xbox Game Pass, the Voidheart Edition, contains all released DLC.
Assassin's Creed Odyssey
| | |
| --- | --- |
| Release Date | October 1, 2018 |
| Genre | Action-adventure, RPG, Open World |
| Developer | Ubisoft Montreal, Ubisoft Quebec |
| File Size | 75.87 GB |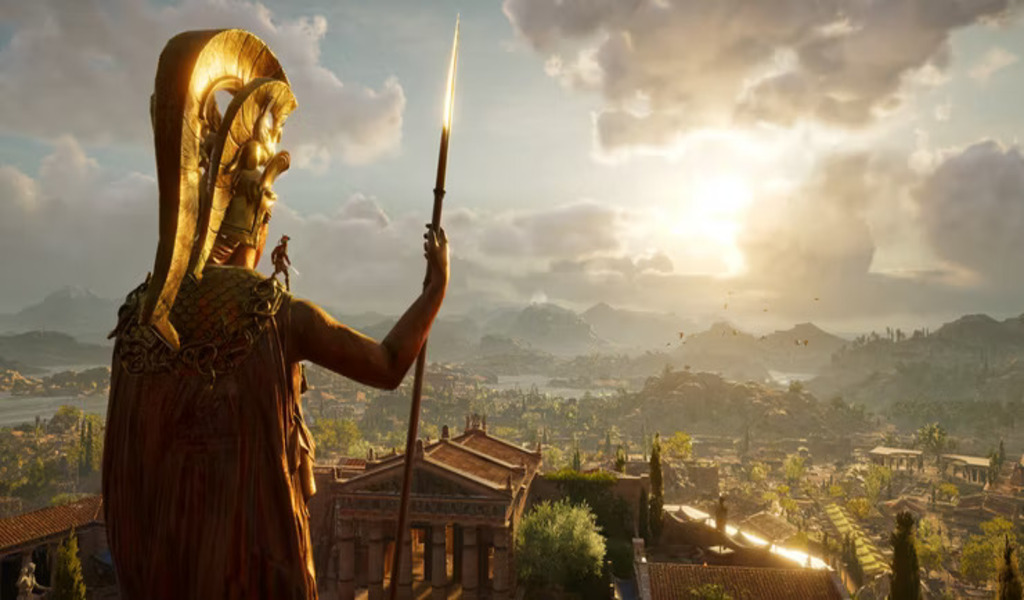 The ambitious creation of Ubisoft, Assassin's Creed Odyssey, completely embraces the RPG component that Assassin's Creed Origins introduced to the franchise.
When Odyssey was released in 2018, it caught the attention of millions of lovers of AC.
There are many reasons to fall in love with this game, including its expansive open world that feels alive with a variety of NPC activities, impressive combat that allows you to level up and unlock a wide range of skills, and, of course, its captivating narrative that introduces you to several interesting characters.
It's true that the open world might at times feel overwhelming and divert players' attention from the main plot, but it would be unjust to discount the abundance of breathtaking side quests it offers, which can keep players interested in the game for several hours.
You'll surely like playing Odyssey once you master the new gameplay mechanics and the RPG component, especially if you've played previous Assassin's Creed games.
Darkest Dungeon
| | |
| --- | --- |
| Release Date | February 3, 2015 |
| Genre | Roguelike, RPG |
| Developer | Redhook Studios |
| File Size | 2.34 GB |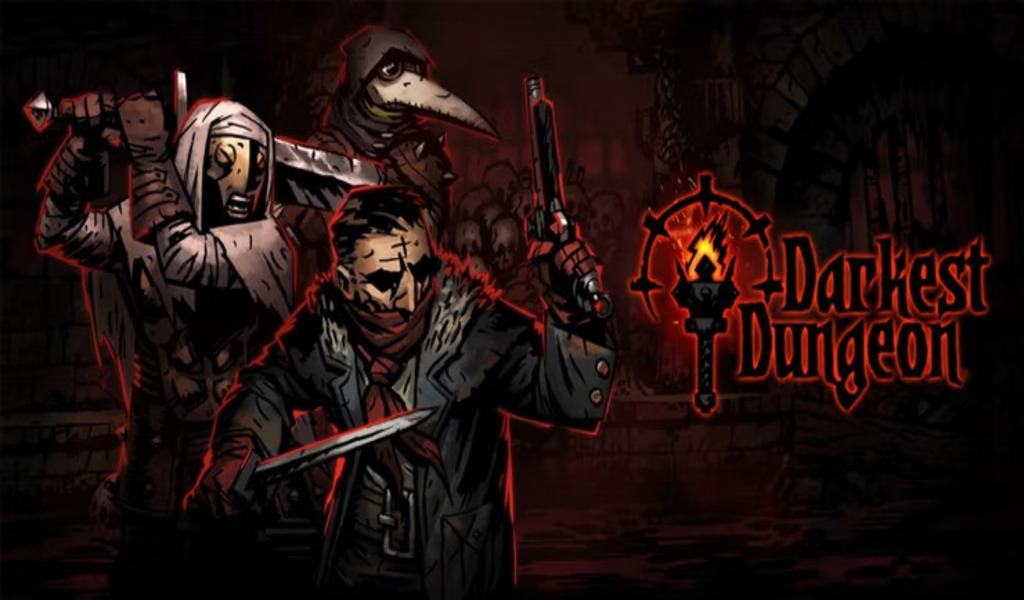 A dependency exists on Darkest Dungeon.
The basic premise is that an estranged family member named the Ancestor wills you an old family estate, but it has gone rotten and overrun with obscene monsters from both below and above.
To find treasure and extinguish the nagging nightmares, the game sends daring explorers into the mansion and the surrounding countryside.
Your party members could progressively lose their minds while exploring these dungeons, picking up strange habits or crippling vices, or they could prove themselves by excelling and gaining stat bonuses and levels as they go.
New groups of adventurers frequently visit, allowing you to upgrade and develop the nearby town. This is advantageous because your party members will frequently and brutally perish on these dangerous outings.
You are treated to the Ancestor's powerful and exceptional voice acting throughout as he recounts your triumphs, setbacks, and his own mistakes that contributed to this horrible and sad situation.
Fable Anniversary
| | |
| --- | --- |
| Release Date | January 28, 2014 |
| Genre | RPG |
| Developer | Lionhead Studios |
| File Size | 5.52 GB |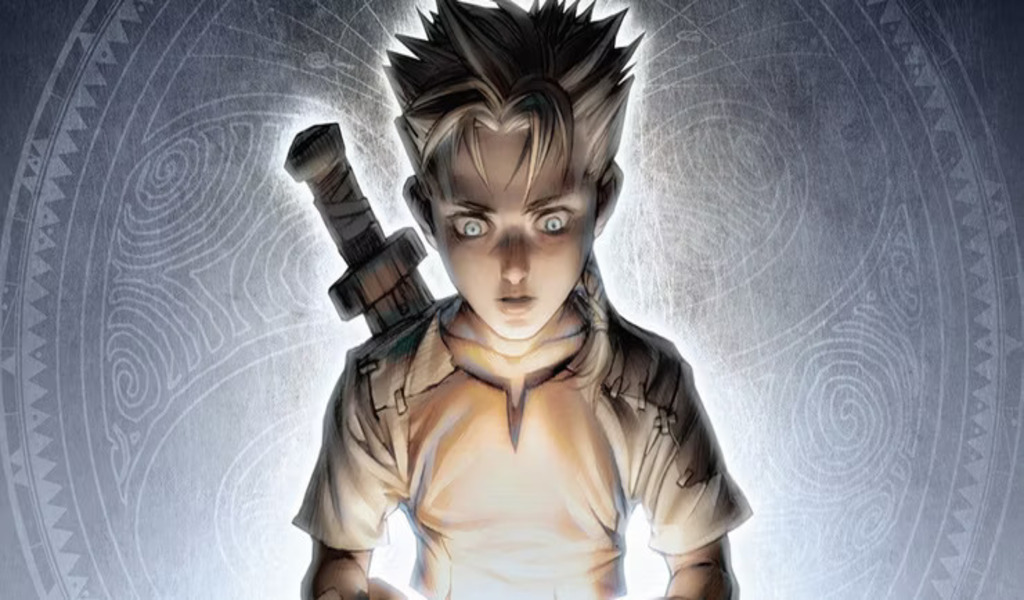 Fable, an RPG that first appeared on the original Xbox, has established itself as a must-play. Fable: The Lost Chapters, released in 2005, was remade as Fable Anniversary.
Even though the game is dated, the Anniversary remake breathes fresh life into it, especially on contemporary consoles.
Despite its slightly dated gameplay and graphics, Fable is one of the best Xbox original games. Modern RPG enthusiasts will definitely appreciate the experience.
The principle of Fable is simple. You take on the role of an orphaned youngster who grows up in a Hero's Guild. When it comes to tailoring their adventures, the game provides players a great deal of control.
Players' choices can alter a character's look, physical make-up, magical prowess, and important game world elements. Even a pretty in-depth real estate mechanic is available for experimentation.
Fable is a wonderful option if you're searching for an influential RPG to play that isn't overly lengthy.
Cities: Skylines – Remastered
| | |
| --- | --- |
| Release Date | February 15, 2023 |
| Genre | City-building |
| Developer | Colossal Order |
| File Size | 15.1 GB |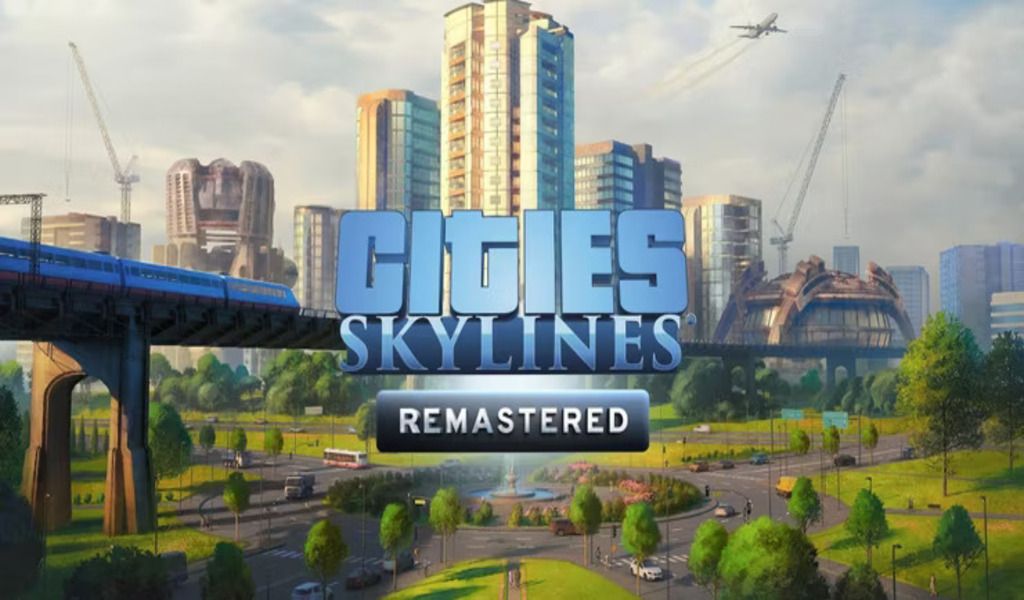 One of the best city-building video games available is Cities: Skylines.
The recently released Cities Skylines Remastered title for Xbox Game Pass features enhanced visuals, a new environmental controls panel (which lets players choose the sort of weather, environment colours, and time of day for their city), and a map editor.
Their experience with this game will be undoubtedly enjoyable for fans of management or building games.
Cities Skylines offers some of the most intricate management systems of all the games in the category.
The citizens' requirements must be considered as players construct, develop, and expand their cities.
Players must methodically plan ahead if they want their metropolis to flourish, from basic requirements like water and electricity to more complicated requirements like transportation, education, and amenities.
Tunic
| | |
| --- | --- |
| Release Date | March 16, 2022 |
| Genre | Isometric action game |
| Developer | Andrew Shouldice |
| File Size | 2 GB |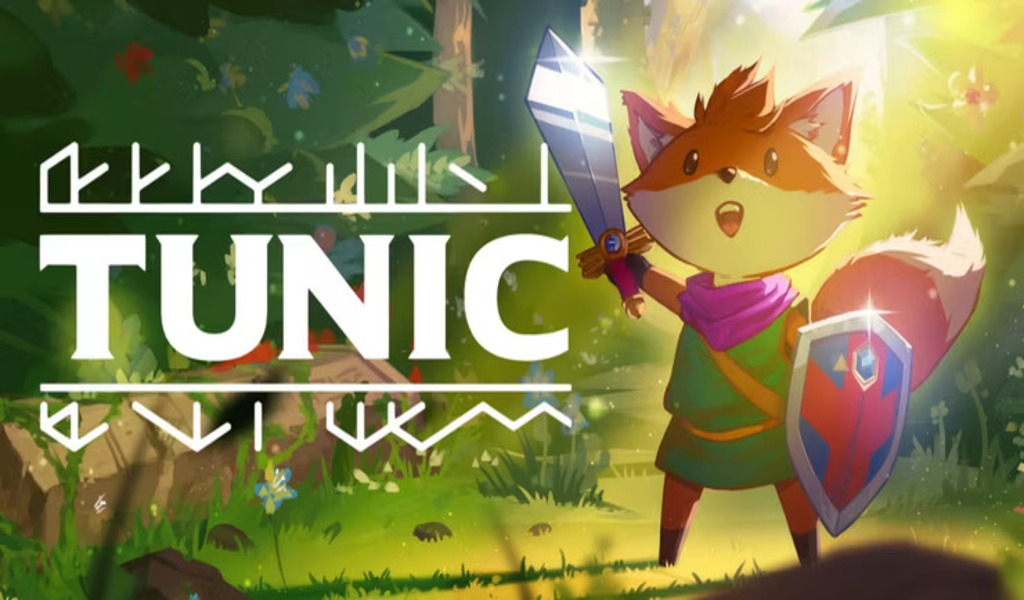 Tunic is a delightful isometric action adventure that centres on a cute fox warrior who awakens on the shore of an unfamiliar country.
You explore the landscape in the manner of an old-school Legend of Zelda game, exploring ominous dungeons, slaying enemies, and facing formidable bosses.
The in-game handbook pages you'll collect as you progress through the game provide the game's distinctive twist.
Each page, which is modelled after the pamphlets that came with older games, contains crucial game-related information.
The only drawback is that each page is written in a foreign tongue, and you'll have to collect the pages out of sequence.
You'll discover a page that demonstrates how to use a skill you've actually possessed for a while but weren't aware of.
As you progress through the game, this type of meta element only becomes stronger, providing a genuinely satisfying cycle of learning and "ah-ha!" moments.
Doom Eternal
| | |
| --- | --- |
| Release Date | March 20, 2020 |
| Genre | First-Person Shooter |
| Developer | id Software |
| File Size | 57 GB |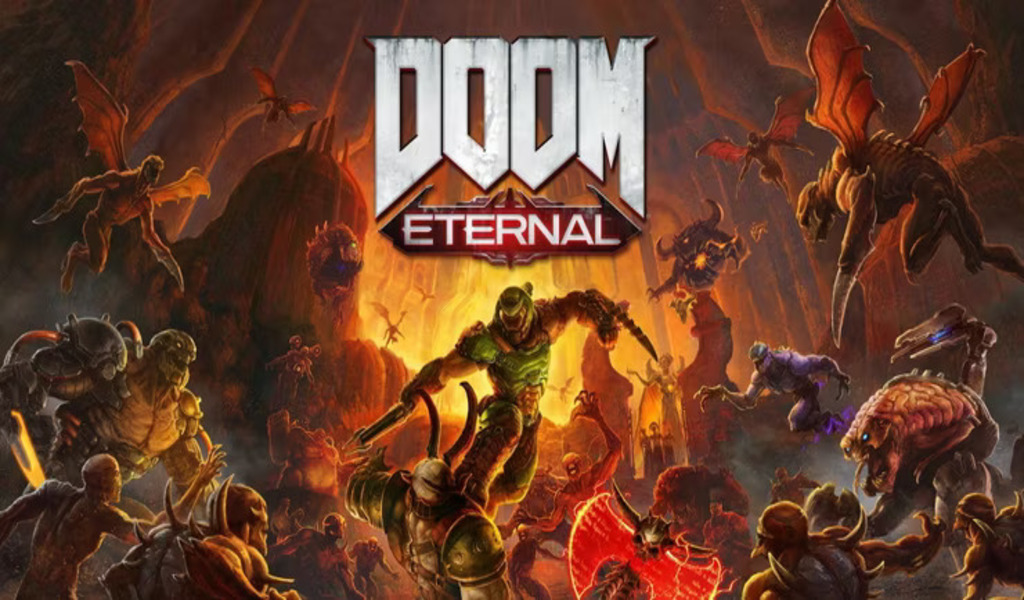 Doom Eternal, the amazing sequel to Doom (2016), carries on the Doom Slayer's never-ending crusade against the forces of Hell.
While most of Doom (2016)'s action occurred on Mars, Doom Eternal shifts the conflict to Earth due to a demonic invasion.
The stage, monster, and weapon designs in Doom Eternal were further refined to produce fluid, graphic, and difficult encounters throughout the game, despite the fact that each of these titles has its own strengths.
Doom Eternal added extra platforming features and, in addition to its rock/paper/scissors combat system, added some challenging environmental puzzles.
Also, the game expands on the plot developed in Doom (2016) by exploring the Doom Slayer's past and adding to the overall world-building.
Go no further than Doom Eternal if you're in the mood for an exhilarating and gratifying first-person shooter campaign. Tear until it is finished.
Dead Cells
| | |
| --- | --- |
| Release Date | March 20, 2020 |
| Genre | First-Person Shooter |
| Developer | id Software |
| File Size | 57 GB |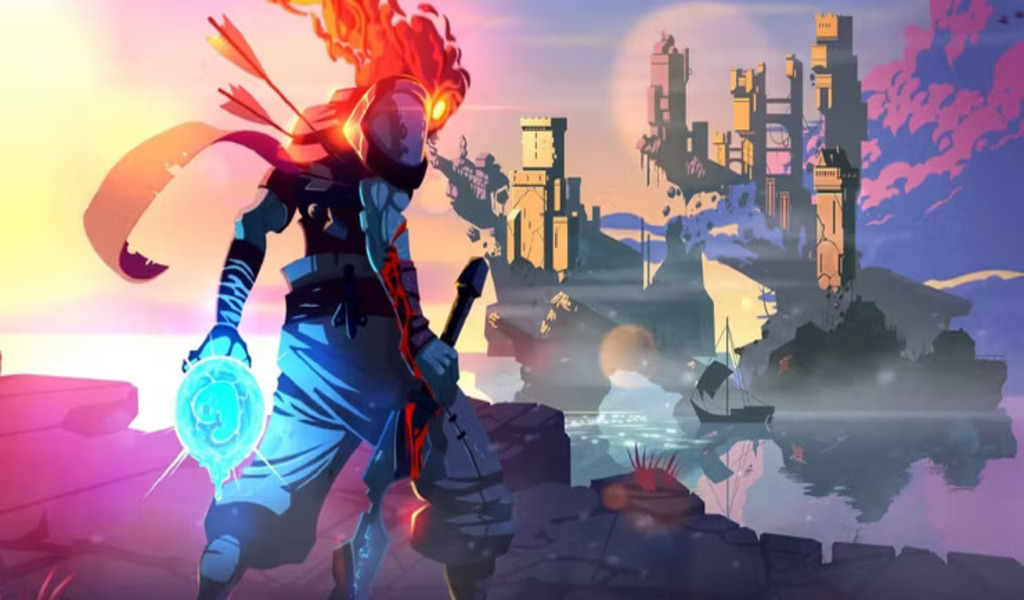 First and foremost, Dead Cells is addictive, so proceed with caution when playing this gripping game. You assume the role of the Beheaded (also known as the Prisoner).
You awaken in a dungeon where you have to fight and platform your way through dynamically generated regions, kill difficult enemies, and gather a variety of incredible weapons to use.
Although you must restart the game from the beginning after each death, you will have gained access to a number of weapons, upgrades, and other things that will speed up future voyages and reveal new paths.
The game offers tremendous potential for speedrunning for gamers who want to rip through adversaries at breakneck speeds, and the combat loop is very satisfying.
Thanks to freshly released paid DLC with a Castlevania theme, you have several hours of enjoyment ahead of you.
What's New With Xbox Game Pass?
Prepare your civilization-building plan now that Sid Meier's Civilisation VI from Firaxis Games, Aspyr, and Valheim, the well-known survival game from Iron Gate Studio, are the newest additions to Game Pass.
RELATED CTN NEWS: