Xbox Cloud Gaming With Game Pass Ultimate: Unleashing The Power Of Gaming Anywhere
(CTN NEWS) – Welcome to our comprehensive guide on Xbox Cloud Gaming with Game Pass Ultimate! We are here to provide you with in-depth information about this revolutionary gaming service that has taken the gaming industry by storm.
In this article, we will delve into the price, release date, compatible devices, and an extensive list of games available on Xbox Cloud Gaming.
Join us as we explore the exciting world of cloud gaming and how it can enhance your gaming experience like never before.
Unleashing the Power of Cloud Gaming
What is Xbox Cloud Gaming?
Xbox Cloud Gaming, formerly known as Project xCloud, is a game streaming service offered by Microsoft. It allows gamers to play a vast library of Xbox games on various devices, including smartphones, tablets, and computers.
By harnessing the power of the cloud, Xbox Cloud Gaming enables gamers to enjoy console-quality gaming without the need for expensive hardware.
The Benefits of Xbox Cloud Gaming
Xbox Cloud Gaming opens up a world of possibilities for gamers, offering numerous advantages:
Flexibility and Portability: With Xbox Cloud Gaming, you can play your favorite games anytime, anywhere, as long as you have a compatible device and a stable internet connection. Whether you're on a lunch break, commuting, or traveling, your gaming library is always at your fingertips.
No Need for High-End Hardware: One of the biggest advantages of cloud gaming is that you don't need to invest in high-end gaming hardware. The heavy lifting is done in the cloud, allowing you to play graphically demanding games on devices that wouldn't normally support them.
Instant Access to a Vast Library: Xbox Cloud Gaming provides access to an extensive collection of games, including popular titles from Xbox Game Studios and a variety of third-party publishers. With a Game Pass Ultimate subscription, you can enjoy a wide range of games without the need to purchase each title individually.
Game Pass Ultimate: Your Gateway to Gaming Heaven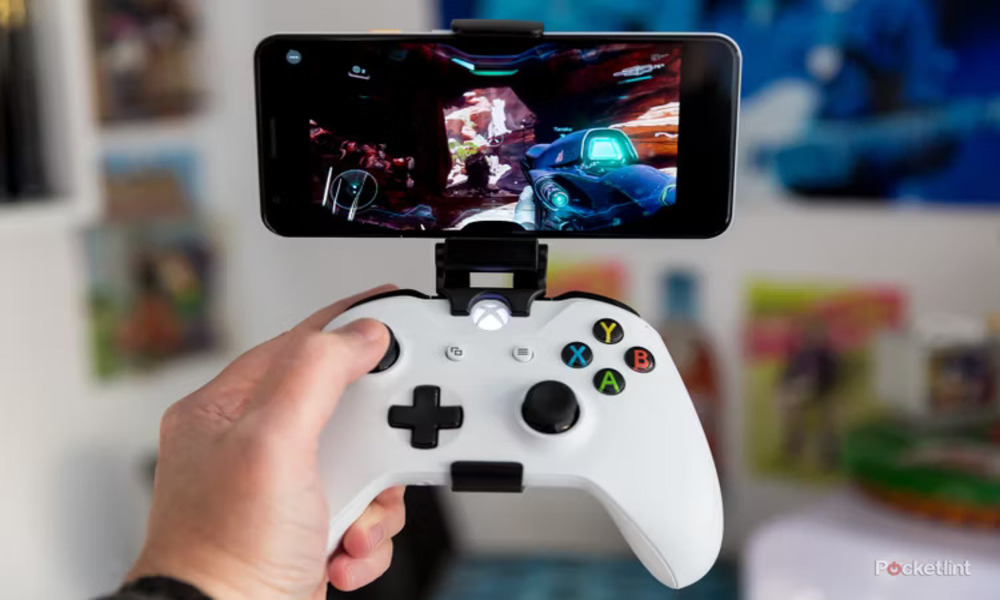 Xbox Game Pass Ultimate is a subscription service that combines Xbox Live Gold, Xbox Game Pass for Console, and Xbox Game Pass for PC.
It offers gamers a comprehensive gaming experience, with access to a vast library of games for both console and PC, including day-one releases of first-party Xbox Game Studios titles.
Price and Release Date
The pricing for Xbox Game Pass Ultimate is highly competitive, making it an attractive choice for gamers of all budgets. As for the release date, it is already available in several regions, with a gradual rollout across the globe.
Compatible Devices
Xbox Cloud Gaming supports a wide range of devices, ensuring that you can enjoy gaming on your preferred platform. Here are some of the devices compatible with Xbox Cloud Gaming:
Windows PCs and laptops
Android smartphones and tablets
Apple iPhones and iPads (via web browser)
Xbox consoles
It's worth noting that the availability of Xbox Cloud Gaming on certain devices may vary depending on your region.
A Plethora of Games at Your Fingertips
Xbox Cloud Gaming boasts an impressive lineup of games, spanning various genres and catering to different gaming preferences.
Whether you're a fan of action, adventure, sports, or strategy games, Xbox Cloud Gaming has something for everyone.
To give you an idea of the breadth and depth of the available games, here are some notable titles:
Halo Infinite: The highly anticipated next installment in the legendary Halo franchise. Embark on an epic sci-fi adventure and experience the thrill of Master Chief's latest mission.
Forza Horizon 5: Immerse yourself in the stunning open-world racing experience, featuring a vast and dynamic landscape, a wide range of vehicles, and thrilling multiplayer races.
Minecraft: Unleash your creativity in the blocky world of Minecraft. Build, explore, and embark on exciting adventures with friends in this beloved sandbox game.
FIFA 23: Take to the virtual pitch and lead your favorite football team to glory in the latest installment of the renowned FIFA series.
Gears 5: Dive into the intense third-person shooter action of Gears 5, where you'll face off against hordes of enemies in an epic campaign and adrenaline-pumping multiplayer modes.
This is just a small glimpse of the extensive library available on Xbox Cloud Gaming. With new games being added regularly, you'll never run out of exciting experiences to dive into.
Conclusion
Xbox Cloud Gaming with Game Pass Ultimate revolutionizes the way we play and experience games.
With the power of the cloud, you can enjoy console-quality gaming on a wide range of devices, without the need for high-end hardware.
The flexibility, affordability, and extensive library of games make Xbox Cloud Gaming a must-have for any gaming enthusiast.
Embrace the future of gaming and embark on a limitless gaming journey with Xbox Cloud Gaming and Game Pass Ultimate.
Whether you're a casual gamer or a hardcore fan, Xbox Cloud Gaming has something to offer everyone. Expand your horizons and dive into a world of unparalleled gaming possibilities.
Disclaimer: This article is intended for informational purposes only. Prices, release dates, and game availability are subject to change. Please visit the official Xbox website for the most up-to-date information.
RELATED CTN NEWS:
Digits Today: Daily Puzzle And Answers For 3rd June, 2023
Epic Games Store Free Games Next Week Until 8th June
How To Use Blooket Hacks: Unleash Your Potential In The Game!