'Various Daylife' Coming To Android & iOS On January 23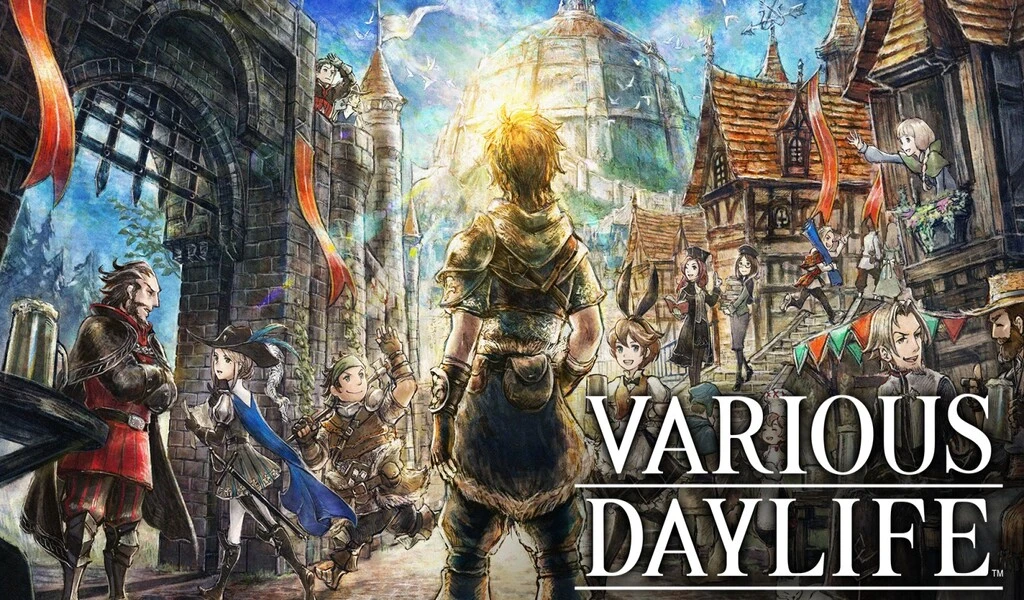 (CTN NEWS) – On January 23, "everyday life and adventure RPG" Various Daylife will be made available for iOS users through the App Store and for Android users through Google Play.
On September 20, 2019, Various Daylife debuted on Apple Arcade, followed by the Switch and PC via Steam on September 13, 2022, and PlayStation 4 on September 16, 2022.
Since being taken off the list, the Apple Arcade version is no longer available.
Here is a Summary Of The Game Provided By Square Enix:
About
The development team behind Octopath Traveler and Bravely Default has created a brand-new adventure x daily life RPG for Square Enix.
Story
The Imperial Era year 211 saw the discovery of a brand-new continent. As a resident of Astoria, discover every tiny nook and cranny of Erebia while living life to the utmost.
Key Elements
Character Development Through Daily Labor – Various Daylife offers more than 20 job classes and more than 100 different kinds of work for each job.
Depending on your choice of job, you'll be able to build your strength through physical labor or your magic through more mentally demanding duties, allowing you to mold your character however you see fit.
Utilize Skilled Management to Survive Dungeons – As you leave the city's protection to face the unknown, decide what meagre meals, items, and camping gear you can fit in your luggage.
You'll have to contend with monsters, terrible weather, and food spoilage in the numerous Antoecian frontiers.
Will you persevere in the face of difficulty or turn back to continue your exploration the next day? These are the kinds of choices you'll need to make as you forge a path across the continent where no one has gone before.
The Three CHAs' innovative battle system adds a twist to the conventional job-and-ability, turn-based battle by using a special system that primarily depends on cooperating with your teammates.
Change your opponents' circumstances, develop a chain of attacks, and use your opportunity to deal significant damage!
RELATED CTN NEWS:
Metroidvania-Style Game "Elderand" Scheduled For Release In Feb
Blizzard's World Of Warcraft's End Brings Sadness To Chinese Gamers
EPIC GAMES STORE: FREE GAMES NEXT WEEK UNTIL 2 FEBRUARY