British Antitrust Regulators Blocked Microsoft-Activision Blizzard $69 Billion Deal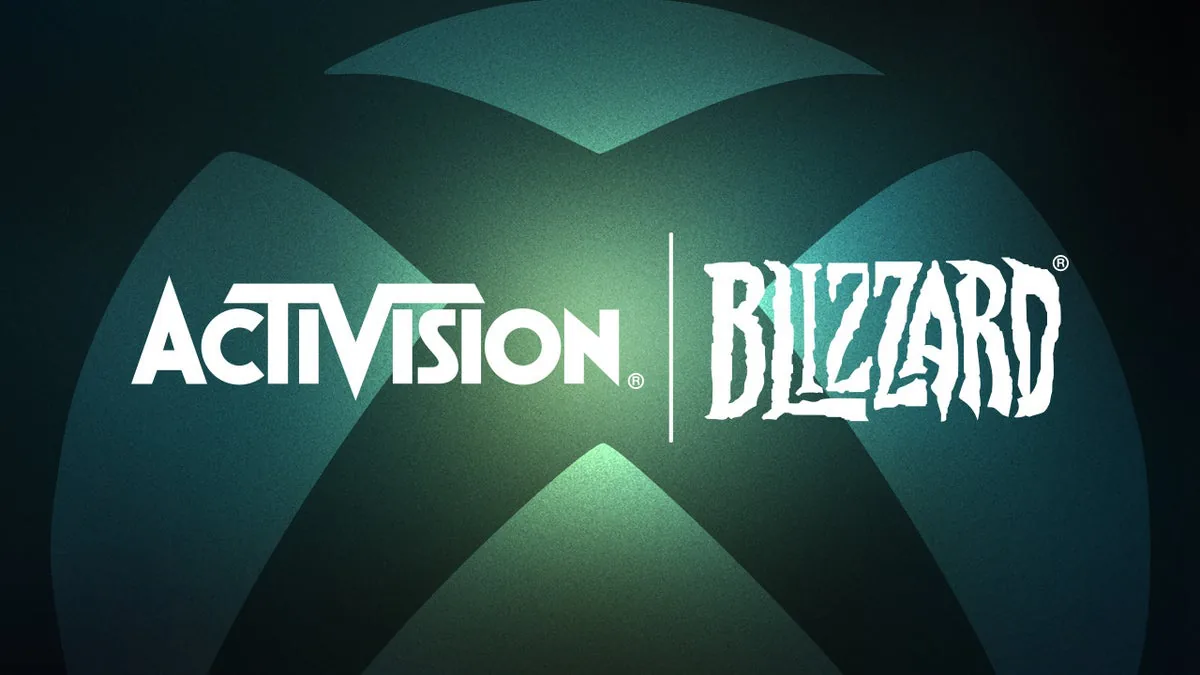 (CTN News) – British antitrust officials prevented Microsoft's $69 billion acquisition of video game developer Activision Blizzard on Wednesday.
Preventing the largest tech transaction in history due to concerns that it would hinder competition for well-known games like Call of Duty in the quickly expanding cloud gaming sector.
"The only effective remedy" for the significant loss of competition, according to the Competition and Markets Authority's final report, "is to prohibit the Merger." The businesses have sworn to appeal.
Competitor Sony, which produces the PlayStation gaming system, vigorously opposed the all-cash transaction.
And regulators in the United States and Europe closely examined it out of concern that it would give Microsoft and its Xbox platform ownership of popular brands like Call of Duty and World of Warcraft.
Concerns raised by the U.K. watchdog centred on how the agreement might impact cloud gaming, which streams to tablets, phones, and other devices and spares consumers from purchasing pricey consoles and gaming computers.
Popular Activision Blizzard games, such as Candy Crush, are available on players' preferred platforms
According to Martin Colman, chair of the Competition and Markets Authority's independent expert panel looking into the agreement.
Cloud gaming has the potential to transform the industry by offering players more flexibility over how and where they play.
In this new and fascinating sector, he continued, "it is critical that we protect competition."
The choice confirms Europe's position as the world leader in attempts to limit the influence of Big Tech firms.
The U.K. government published a new piece of legislation the day before that would give regulators more authority to safeguard consumers from online fraud and bogus reviews while fostering digital competition.
Microsoft's hopes that a favourable conclusion would help it settle a case launched by the American Federal Trade Commission have been further dashed by the U.K. ruling.
On August 2, a trial will start before the FTC's internal judge. The decision of the European Union is expected on May 22
Activision retaliated, describing the watchdog's decision as sending the wrong message to foreign investors in the UK at a time when the British economy is facing significant difficulties.
With the claim that the action "contradicts the ambitions of the U.K." to be an appealing location for computer businesses, the game developer said it will "work aggressively" with Microsoft to file an appeal.
"We'll review our growth strategies for the UK. The U.K. is obviously closed for business, despite all of its rhetoric, and both large and small global entrepreneurs will take note of this, according to Activision.
Based in Redmond, Washington Microsoft also made it clear that it wasn't prepared to give up.
The transaction still has our full support, and we will appeal, stated President Brad Smith in a statement.
According to him, the choice "rejects a pragmatic path to address competition concerns" and deters tech investment and innovation in Britain.
Smith stated, "We're particularly disappointed that, after careful consideration, this decision appears to reflect a flawed understanding of this market and the actual operation of the relevant cloud technology."
It's not the first time British antitrust authorities have exercised their authority over a Big Tech transaction.
They earlier prevented Meta, the parent company of Facebook, from buying Giphy out of concern that it would curtail innovation and competition.
The social media juggernaut challenged the ruling before a tribunal but lost, forcing it to divest itself of the GIF-sharing service.
Regulators came to the conclusion that if the transaction went through, it would strengthen the company's advantage by giving it ownership of important game titles.
Given that Microsoft already holds a significant position in the cloud computing sector when it comes to gaming
Microsoft made agreements with Nintendo and several cloud gaming companies to licence Activision games like Call of Duty for 10 years, giving the same to Sony in an effort to allay worries.
The watchdog claimed to have "considerably" examined Microsoft's solutions, but concluded that doing so would necessitate its control, as opposed to stopping the merger, which would allow cloud gaming to flourish naturally.
According to a professional forecast, the UK's $5 billion ($6.2 billion) video game market will experience explosive growth in the years to come for cloud gaming.
With user numbers expected to triple between 2021 and 2022 and reach $1 billion by 2026, according to regulators.
Last month, they abandoned worries that the agreement would negatively affect console gaming, arguing that making Call of Duty limited to Microsoft's Xbox system wouldn't be in the company's best interest.
RELATED CTN NEWS:
Resident Evil 4 Remake All Challenges List (& How To Complete Them)