Thailand Gambling Regulation – Casino Laws in Thailand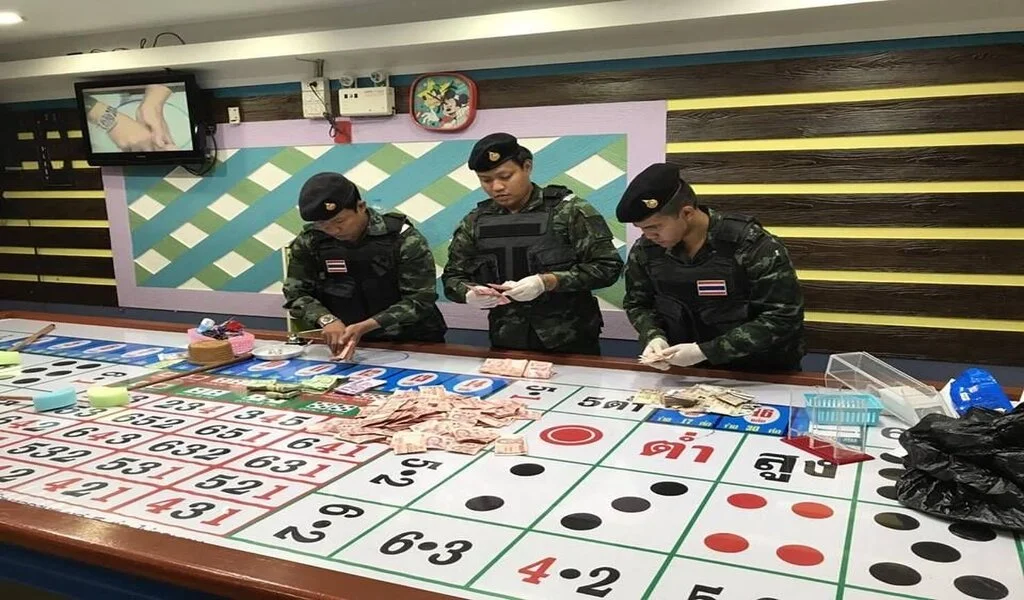 Thailand is one of the most popular tourist places in the world that people visit every year. This place consists of many beautiful mountains, ancient architecture, and temples. But, this is not the only reason why Thailand attracts several tourists year after year; it has an amazing nightlife consisting of many casinos.
Thailand is a hub of gambling platforms where people love to visit and pursue their luck in various casinos available. Here we have discussed the Thailand gambling regulation and casino laws applied to various sections for participating in physical and online casinos.
Is Gambling Legal In Thailand?
Gambling in Thailand is illegal except for horse racing and the government-sponsored Thai lottery. According to Gambling Act 1935, all card-based games that include 120 cards and hold privet ownership are prohibited in Thailand.
If someone wants to run a casino business in the country, they have to get certified and approved by the government rules to survive in the industry.
But, opposite its direction, there are so many casinos present in Bangkok as it is the center point for many tourists worldwide. Here, illegal casinos and other forms of gambling still exist in special provincial towns.
What are the Casino Laws and Regulations in Thailand?
As we have discussed above, according to the Gambling Act 1935, all land-based casinos are banned in Thailand. People can bet only on Government- Sponsored lottery and horse racing. There are very few licensed casinos that allow people to participate legally and earn money.
Several gambling businesses are available in the country and operating successfully. However, the campaign was started by the Ministry of Digital Economy and Society (MDES) against illegal online gambling sites with the cooperation of state agencies and began to block them permanently.
Several offshore online gambling sites operating in the country welcome the local citizen to join the platforms. There is still no restriction on online transactions, and using this loophole, players from Thailand are involved in these sites.
Due to the issue with the legality of online gambling in the country, the police are trying hard to track those websites and ban them immediately.
Gambling in Thailand takes place with so many restrictions for the gamblers as well as operators. If anyone caught involved in betting will have to give 1000 Bhat as a fine or else can be imprisoned for one year. Nevertheless, only tourists coming from other countries can gamble in casinos available in the country.
Social Issues in Thailand Regarding Gambling
According to Buddhism, gambling is like an "Abaiyamuk," which means the portals of hell and must be avoided if one wants to be free from suffering the dangers.
Additionally that people from Thailand often believe that "the lost in the fire is equivalent to lost in gambling," and following this quote, they avoid gambling and consider it a bad element.
Still, you can see gambling is popular in the country, and people often love to place wagers on various ceremonies and festivals. Seeing the interest in betting, many casinos are present in Thailand, both legal and illegal.
Safety Precautions To Bet On Thai Casinos
You have been familiar with the Thai law on betting, and you have observed that it's not that easy to gamble. But still, if you are willing to try your luck in Thailand casinos, you must keep some points in mind to prevent yourself from legal issues.
Prefer to bet on only the verified and government-approved online casino sites in Thailand.
If you are betting using your phone in a public place, then be in a safe place and draw the attention if you are winning.
Do not share your gambling stories with your friends or co-workers, and never publish your status on any social media platform.
Though the local police will not come to your home or burst you while walking on the streets, still keep a low profile about your gambling career.
Try to bet on crypto casinos to make encrypted transactions and hide your identity.
Prefer offshore websites available in Thailand to gain a safe and secure betting experience.
Top 3 Best Online Casinos In Thailand
Though online casinos are banned in Thailand, several offshore casinos and online gambling sites offer a safe and secure portal for citizens. So, if you have a keen interest in playing the game of luck, you can explore the below-mentioned casinos.
1) Royal 1688
Royal 1688 is a gambling website that is owned by Super Group and operated by online operator. It follows all the rules and policies of Thailand, and betting on this site can be a safe option.
2) 1XBet
1XBet offers a user-friendly interface for the android platform that can be accessed using any smartphone. With easy navigation and lots of game collections, people can enjoy playing casino games in their free time. Apart from that, 1XBet also except cryptocurrencies which are fully anonymous and provide a secured platform to bet on.
3) Royal Panda
Royal Panda is an online casino site active in Thailand and operating successfully. Due to its easy accessibility and multiple payment options, the site is attracting many Thai people towards it. With the attractive welcome bonuses and rewards, Royal Panda is the most trusted Thailand-based casino on our list.
Bottom Lines
Thailand has implemented strict laws regarding gambling, and only a few sites and games are allowed for the local people. Horse racing and government-sponsored lottery are the only options to gamble for the local people.
Bangkok is a place where gambling is still active, and you can access several physical casinos and even online websites, both legal and illegal.
But it's not enough, as the government bodies like the Ministry of Digital Economy and Society are trying to swipe all the online casinos from the country.
Still, gambling is flourishing in the country, and people are moving towards offshore companies to continue their betting careers. It is easy to get involved in international casinos as the government has not banned the transaction process there.
And using this loophole, many gamblers are playing on the sites. But, if you get by some misfortune, you will be fined and even imprisoned for one year.
Related CTN News: