Steam Announces To Discontinue Support For Windows 7, 8, 8.1 From 2024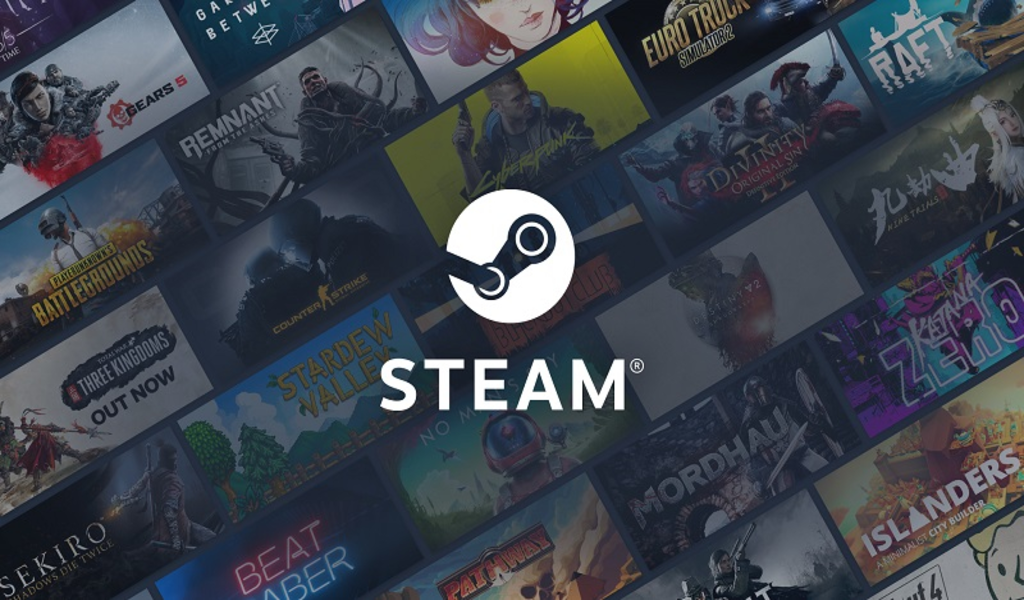 (CTN NEWS) – Valve has recently confirmed that Steam will no longer support older versions of Windows in the coming months.
Although Steam currently offers support for various operating systems, certain versions of Windows will be left behind for a specific reason.
According to a recent update on the Support website, Steam has officially announced that it will discontinue support for Windows 7, Windows 8, and Windows 8.1 starting from January 1st, 2024.
As of today, users will need to update their operating system to either Windows 10 or Windows 11 to continue using Steam and any products bought through the platform.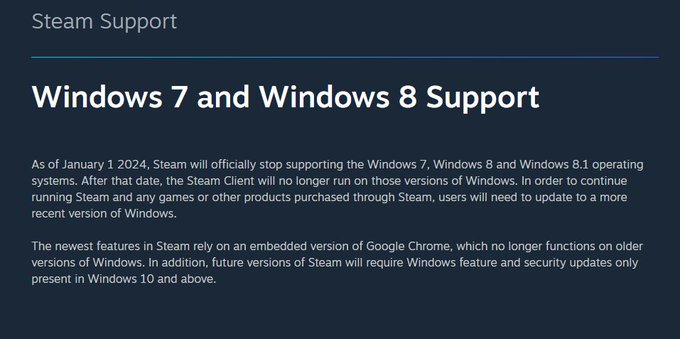 Steam Client No Longer Run On These Versions Of The OS
The Steam Client will no longer be compatible with previous operating system versions. This issue is because Google Chrome has stopped supporting older versions of Windows.
This has affected the latest features of Steam, which depend on an integrated version of the web browser.
In related news, a recent update to the Beta Client has been released, bringing with it a range of new features and enhancements.
The latest update includes various fixes for Steam Deck and Steam Input and an important alert regarding the end of support for Windows 7/8/8.1.
Users still on these operating systems will receive an End of Life warning, notifying them that support will end on January 1st, 2024. Those interested in accessing the complete update notes can be found at this location.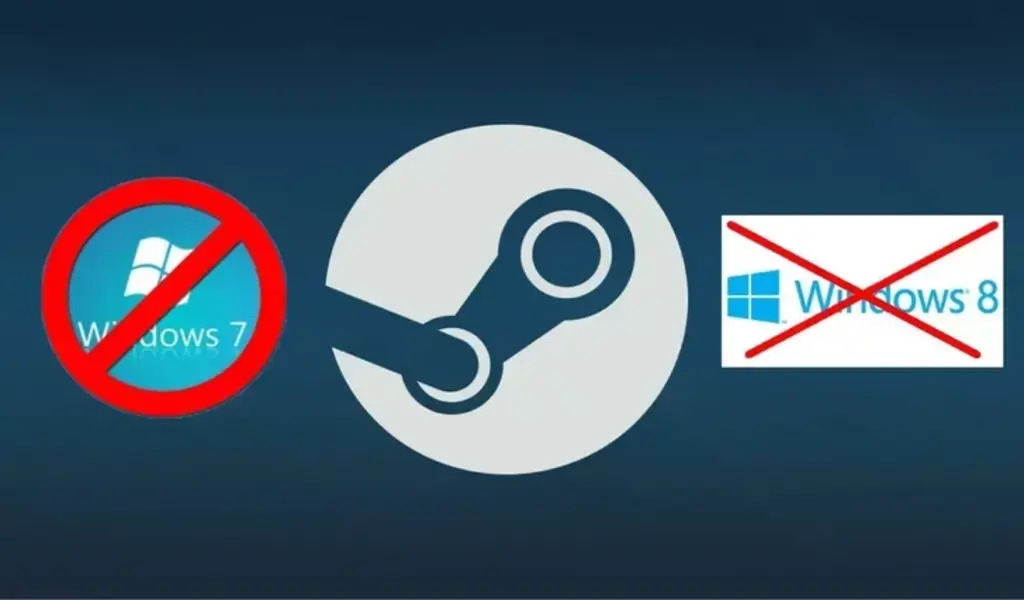 Although any form of support discontinuation is unwelcome, it is unlikely that the majority of Steam's user base will be affected by the platform's decision to no longer support older versions of Windows.
Based on the recent survey conducted last month, it has been observed that among the Steam users who use Windows operating system, merely 1.43% are still using Windows 7 64 bit, 0.34% are using Windows 8.1 64 bit, and 0.09% are using Windows 7.
Therefore, it was inevitable that support for these operating systems would eventually be discontinued.
RELATED CTN NEWS:
The Top Upcoming PC Games To Play In April 2023
How To Acquire The Chicago Typewriter Gun In Resident Evil 4 Remake?
The Top 10 Esports Games Of All Time That Every Player Should Know