Pokemon GO Fest 2022: Gameplay Features, Ticket Details, And More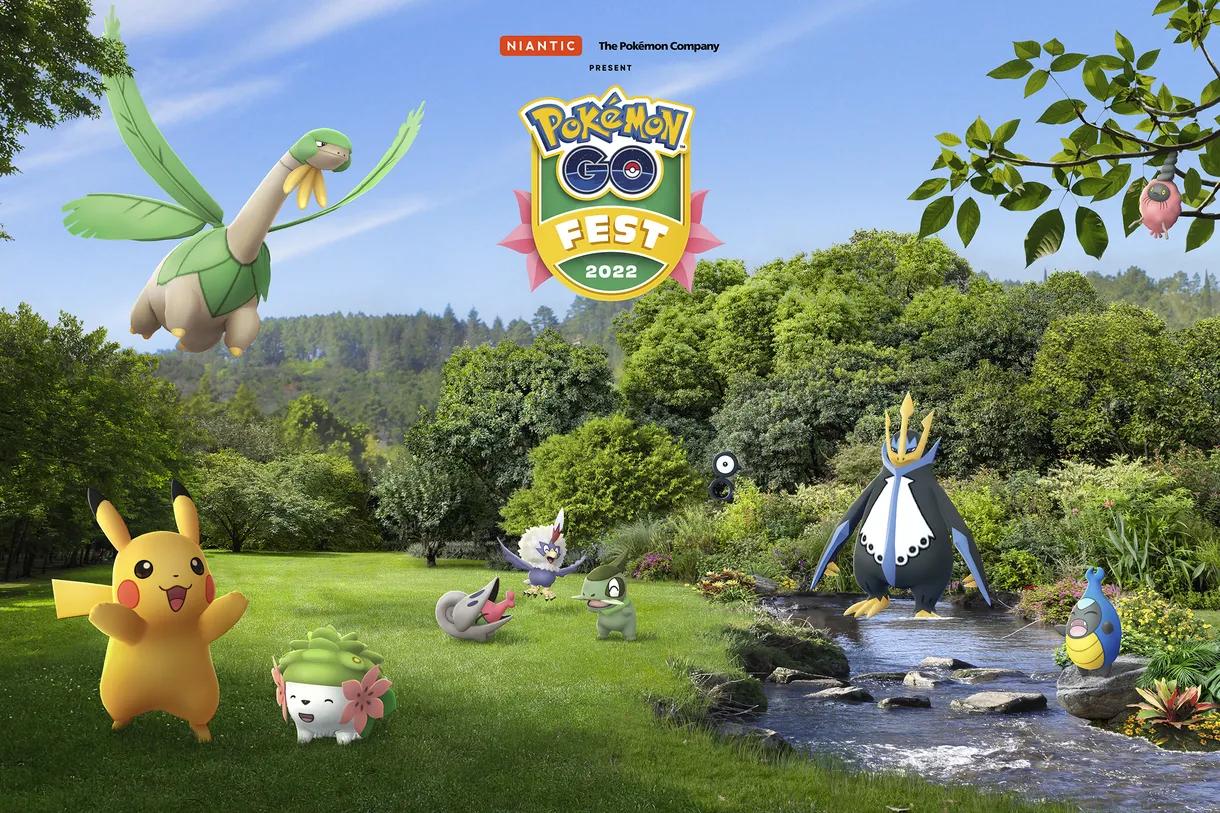 (CTN News) – The Pokemon GO Fest 2022 guide we compiled outlines what trainers can expect from this year's festival.
Thanks to what appears to be a misfire on Niantic Labs' end along with the swift reflexes of Leek Duck, an NYC trainer who's also regarded as one of the more prominent Pokemon GO resource curators, we now have some concrete details regarding this year's Pokemon GO Fest. The event was briefly on sale earlier today, April 28, with a description of what to expect.
When is Pokemon GO Fest 2022?
Pokemon GO Fest 2022 will be held the first weekend in June — Saturday, June 4 to Sunday, June 5 — from 10 a.m. to 8 p.m., local time. On Saturday, Aug. 27, there will also be a bonus finale.
There will be programming for all trainers who wish to participate. As usual, the event will be remote. A paid tier will be available via ticket purchase, and a free tier will be available to those without tickets. Information on each will be included below.
The event will once again feature habitats this year. Four habitats will be rotated throughout the two-day event. These are:
City
Plains
Rainforest
Tundra
Tickets holders are eligible for extra spawns per habitat if they use Incense.
Pokemon GO Fest 2022 Ticket Info
Currently, tickets for the Pokemon GO event are available in the Pokemon GO app for $14.99 per purchase.
Pokemon GO Fest 2022: Day 1
Trainers who log on during the first day will be able to encounter the appropriate shiny debuts and rotating habitat encounters.
Ticket holders will have access to the following features:
A custom difficulty/theme Special Research line leading to an encounter with Land Form Shaymin
Increased chance of encountering a shiny
Special challenges via Global Challenge Arena
Incense encounters
Pokemon GO Fest 2022: Day 2
The Global Challenge Arena becomes available to all trainers on the second day. A new Pokemon will headline Five-star Raids, and a short Special Research line will appear in addition to all previously roaming Pokemon.
The following bonuses will be offered to ticket holders:
Another short Special Research story
Incense encounters
Increased frequency of Team GO Rocket Grunts/Balloons which reward double the mysterious components upon.
Pokemon GO Fest 2022: Shiny Pokemon Debuts
Pokemon GO Fest 2022 will debut the following Pokemon:
Shroomish
Breloom
Numel
Camerupt
Karrablast
Shelmet
Escavalier
Axew
Fraxure
Haxorus
Accelgor
Unown B
Pokemon GO Fest 2022 Encounters: Full List
We've broken these down by habitat.
City Habitat
The following Pokemon can be found in the wild:
Gothita
Golett
Litten
(Shiny) Magnemite
(Shiny) Alolan Grimer
(Shiny) Hitmonchan
(Shiny) Baltoy
(Shiny) Trash Burmy
(Shiny) Bronzor
(Shiny) Pidove
(Shiny) Trubbish
These Pokemon will only spawn with an Incense:
Galarian Weezing
(Shiny) Klink
(Shiny) Unown B
Unown G, O, U
Plains Habitat
The following Pokemon can be found in the wild:
Drilbur
(Shiny) Girafarig
(Shiny) Dunsparce
(Shiny) Larvitar
(Shiny) Numel
(Shiny) Trapinch
(Shiny) Buizel
(Shiny) Patrat
(Shiny) Shelmet
(Shiny) Litleo
(Shiny) Rufflet
These Pokemon will only spawn with an Incense:
(Shiny) Axew
Torkoal
(Shiny) Unown B
Unown G, O, U
Rainforest Habitat
The following Pokemon can be found in the wild:
Venipede
Rowlet
Binacle
Skrelp
(Shiny) Chimchar
(Shiny) Turtwig
(Shiny) Mudkip
(Shiny) Seedot
(Shiny) Shroomish
(Shiny) Slakoth
(Shiny) Karrablast
These Pokemon will only spawn with an Incense:
Pancham
Tropius
(Shiny) Unown B
Unown G, O, U
Tundra Habitat
The following Pokemon can be found in the wild:
Vanillite
Popplio
Bergmite
(Shiny) Swinub
(Shiny) Omanyte
(Shiny) Wingull
(Shiny) Meditite
(Shiny) Wailmer
(Shiny) Spheal
(Shiny) Piplip
(Shiny) Cubchoo
These Pokemon will only spawn with an Incense:
(Shiny) Galarian Darumaka
Galarian Mr. Mime
(Shiny) Unown B
Unown G, O, U
 Related CTN News: