Online Gambling: Does India Legally Allow It Today?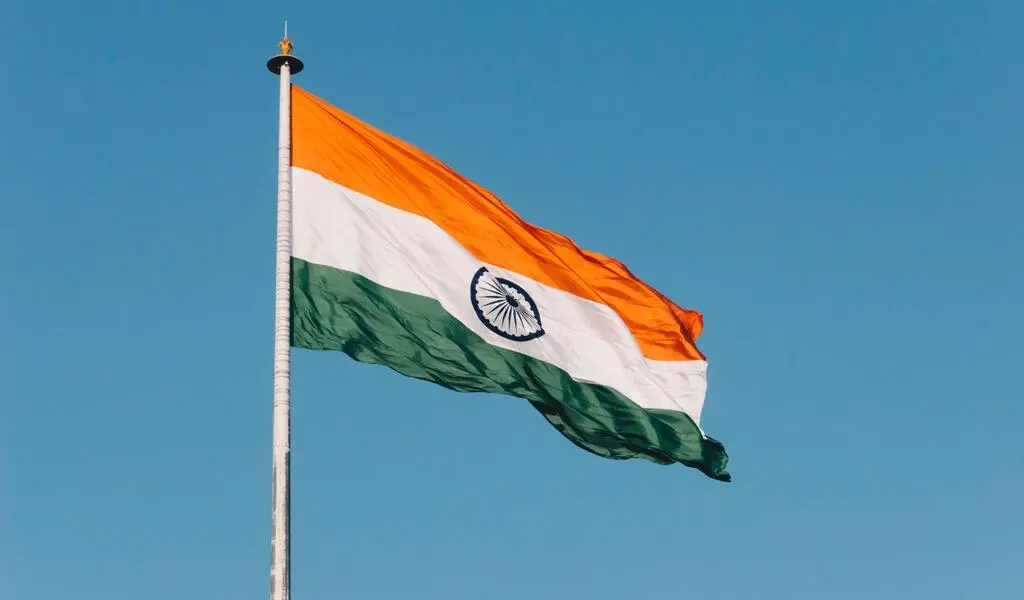 The Indian parliament is becoming increasingly concerned about the country's Online gambling issue.
Others in India's parliament believe gambling should be outlawed completely. On the other hand, there are many who favor a strictly regulated gambling industry.
We emphasize that we are not lawyers, advocates, or specialists in the law.
This piece's only source of law-related information is our interactions with Indian attorneys and extensive online research.
We've done our best to provide an honest response to your issue, but if you need a legally binding answer, you should seek one out independently.
What is the current status of online gambling in India in terms of the law?
It's safe to say that online gambling in India will be somewhat of a grey area until the federal Indian government takes a decision.
Online gambling is technically illegal in India, although the authorities cannot point to any particular legislation prohibiting the practice. The current legal status of online gambling is unclear. So, is online blackjack legal in India?
Online gambling is completely allowed in India.
Any Indian law does not explicitly forbid wagering at internet casinos.
Each state has the option to ban gambling if they so choose. Few states have outright banned internet gambling establishments as of yet.
This effectively makes online gambling establishments legal across most of India, saving a small number of states.
A minority of Indian states have enacted laws pertaining to online gaming. Case in point: Maharashtra has outlawed online and traditional gambling forms within its borders.
However, other jurisdictions, like Sikkim and Goa, have fully legalized gambling under strict regulations. Casinos in both states draw punters from all around India.
India needs definitive government legislation that addresses the question of whether or not online gambling is permitted there. Until then, gaming in India will exist on the fringes of the law.
Unless you happen to be a resident of one of the states where online gambling has been explicitly forbidden, you are well within your rights to begin gambling in India immediately.
An Overview of Gambling in India's Past
In India and other parts of the Indian subcontinent, gambling dates back hundreds of years. The classic Indian games of Andar Bahar and Teen Patti were played everywhere, from remote villages to grand palaces.
These games were played for centuries, if not millennia before any gambling regulations to control them.
British colonization of the Indian subcontinent was complete by the middle of the nineteenth century. They were using their newfound power to impose their morals and ethics on the local populace bypassing India's first gaming law.
The result of this was the Public Gambling Act of 1867. It was the first law in India to prohibit gaming entirely.
After more than 150 years, our government hasn't updated the antiquated statute from 1867.
To this day, the prohibition still applies across most of India, with the exception of a select few states that have opted to adopt their own gaming rules.
But how does the issue of online gambling in India figure into this law? Not at all, is the short response. Since online gambling did not exist in 1867, the law does not address it.
Is it safe to presume that online gambling is lawful in India despite the fact that it is not specifically addressed in the law of 1867? Certainly, in a technical sense. There is no way to know for sure. Our government would have made changes to the law to make online gambling illegal if they considered it a priority.
If there is a potential of losing money, neither games of chance nor games of skill are legal in the states listed above. While some states may have laws against offshore gambling, the vast majority do not enforce these laws.
If you live in a country where it is illegal to gamble online, you should wait to confirm that you can do so legally before you begin playing at any online casinos.
Rules for Online Gambling Established in India
The Indian government has amended its IT regulations to crack down on gambling sites. Through January 17th, members of the public can provide feedback on the alterations.
Any game played via the internet in which a participant "makes a deposit with the prospect of earning winnings" is considered an online game under the terms of the regulations. The Indian government has the authority to specify which sports fall under the purview of the regulations.
The changes emphasize the importance of ensuring that any online game provided does not break any applicable laws, such as those prohibiting gambling statewide.
Self-regulatory organizations for India's online gambling market
In place of a government regulator, the new framework would permit industry-led "self-regulatory organizations" to define standards for internet gambling.
There must be a "representative of online game players," a psychologist or consumer education expert, a public policy expert nominated by the Indian government, and an "independent eminent person from the field of online gaming, sports, entertainment, or such other relevant field" on the board of such an organization.
The goal of these committees should be to create regulations "with a view to protecting users against harm," which includes things like the prevention of addiction, the protection of children, and the suppression of financial crimes.
Members should be expected to do user verification and KYC checks, develop a complaints process and list an Indian point of contact.
It is possible for the central government to "order it to undertake actions to address the non-compliance" if self-regulatory fails to establish adequate standards. Then, if necessary, it could revoke the organization's legal status.
Last year, Member of Parliament Sushil Kumar Modi voiced his alarm over the proliferation of online gambling in India by urging the government to establish strict regulations in this area.
India announced a crackdown on advertisements by offshore gambling companies in June. The government has issued a statement advising the media not to run advertisements for online gambling sites like Betshah Blackjack.
Related CTN News:
'TOWER OF FANTASY' Half-Year Anniversary Giveaway
'Epic Games' Claims Google Isn't Complying With Indian Antitrust Regulations
STAR WARS Jedi Knight: Dark Forces II Fan Made Game Giveaway