Marvel Snap Surpasses $50M Revenue, 18M Downloads Since Its Launch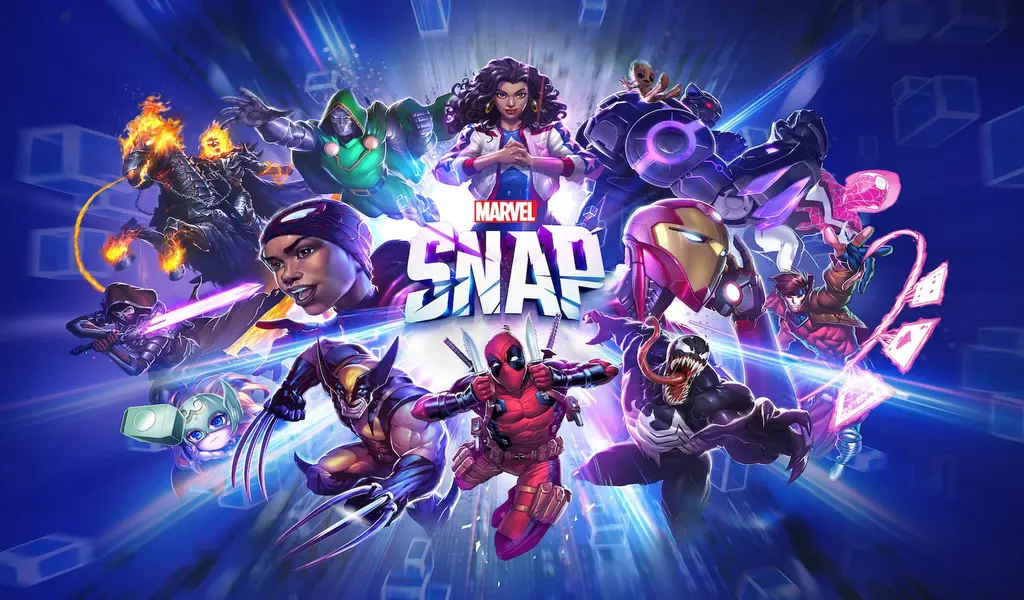 (CTN NEWS) – According to Appmagic data, Marvel Snap has 18 million downloads since its launch and has now surpassed $50 million in sales.
The first game by Second Dinner was released on 18 October 2022 and has since received critical acclaim and numerous honors, most recently winning a mobile game of the year at the DICE Awards.
Marvel Snap Revenue
Marvel Snap produced $10 million in sales from 12 million downloads in its first month, as previously reported, and reached 5.3 million downloads and $2 million in revenue in its first week.
It made about $30 million and had 14 million downloads in January.
Most recently, the launch of the new season of content based on Ant-Man had proven popular, setting a new record day of revenues on February 7th when it exceeded $800k in IAP revenue.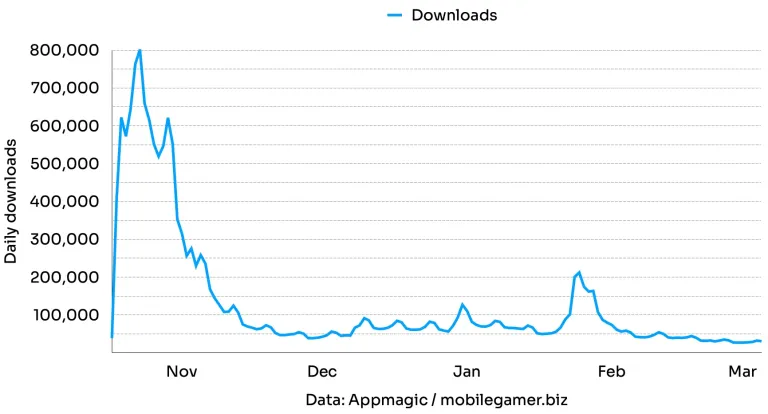 Marvel Snap Daily Downloads
Based on the previous 30 days, the average daily downloads were just under 38 000, and the average daily income was just under $384 000.
Naturally, the market split reveals that the US is leading in revenue and installs. The US ($29.9m), South Korea ($2.9m), Canada ($2m), Japan ($1.7m), and the UK ($1.4m) are the top markets in terms of revenue.
The US has 4.4 million downloads, followed by Brazil (1.9 million), Indonesia (1.6 million), the UK (828 thousand), and France (779k).
As you might imagine, the platform divide favors iOS in terms of revenue and Android in terms of installs.
The current revenue for iOS is just over $28 million from 5.4 million downloads, compared to $22.3 million for Android and 12.7 million downloads.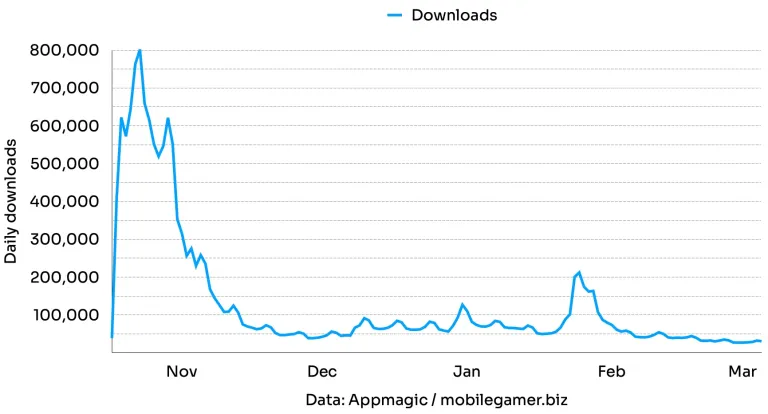 Marvel Snap Online Store
To avoid Apple and Google's 30% fees, Second Dinner also covertly develops an online store that lets users purchase in-game currencies off-platform. Players can register online and purchase Gold using their player ID.
Argentina, Brazil, Colombia, Egypt, Indonesia, Japan, Malaysia, Mexico, Philippines, Singapore, South Korea, and Thailand are among the 12 markets on the website's shop page.
The Gold costs in the app and the webshop is "the same," according to the Marvel Snap website's FAQ, but "the web store enables a range of additional payment options depending on the countries you are residing in."
Days of Future Past, a new X-Men-themed season that will debut next month, was recently revealed by developer Second Supper.
In addition to describing the balancing changes in the game in great detail, it launched a new battle mode in January that enables users to engage in secret friendly encounters.
It explained in February why it decided to weaken Silver Surfer and Zabu, and later made several other adjustments.
In a December 2022 blog post, Second Dinner also provided some of the game's roadmap, including the arrival of more battle styles, additional deck-building capabilities, more social networks, and in-game events.
RELATED CTN NEWS:
Free Fire Redeem Code Today 6 March 2023 (100% Working)