How to Choose a Server Designed for Gaming Hosting Services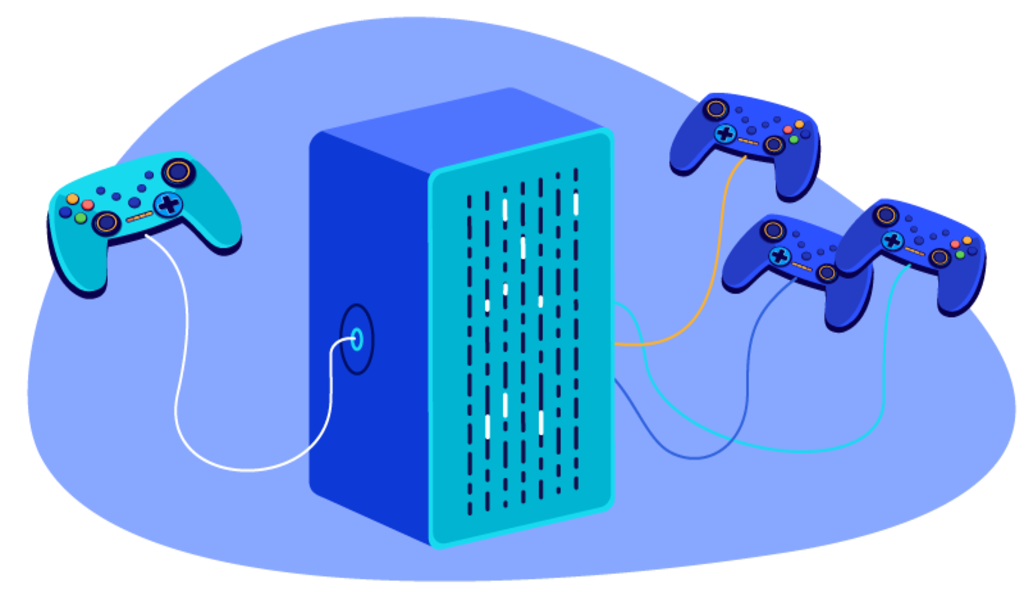 Introduction
It's no secret that gamers have high expectations for the functionality of their servers and the support staff that backs them.
Yet another justification for hiring a game server host that can deliver. You don't want to experience lag while playing or have to compete with other players for resources.
However, how precisely can you locate the ideal game server host?
Choosing the best game hosting provider for you can be challenging because the game hosting market has gradually expanded over the past few years.
The following are crucial aspects to consider when looking for gaming server solutions to advance your game.
Know the Kind of Game You Are Hosting
You might find that an older game can be hosted on a less expensive server with a simple hardware setup.
Newer open-world games typically demand much more processing power, memory, and storage to handle enormous resources.
You should consider 16 or 32GB of RAM and a quick quad-core processor if you decide to host a much larger server with customizations, which is the most popular option.
Identify the Bandwidth Requirements
Performance is also impacted by the bandwidth made accessible to your dedicated server.
Gameplay may suffer if the hosted game servers exceed the network interface's bandwidth.
As with all other criteria, the number of participants and the games you plan to host determine the bandwidth requirements.
For a game server with more than nine players, Minecraft servers require at least 15 Mbps.
It is wise to utilize a game server's configuration settings to restrict the number of participants in each game and to use your game server control panel to ensure that your server's resources are not unnecessarily overcrowded to provide the best possible performance for all players.
Low Latency
You should be as close as possible to the game server host for lag-free game play. To make your gameplay as seamless as possible, look for a game server host with several locations worldwide.
Additionally, the host of your game server should have a low-latency network with various providers.
They will therefore be explicitly designed to quickly handle many data messages, providing access to data in almost real-time.
When you select a reputable game server host, you won't have to worry about your server host running with a strained network interface.
Protection from DDoS
While both connection speed and server usability are crucial, you should also ensure that the game hosting company you select to cooperate with has your back.
There is a genuine possibility that you could experience a DDoS attack while playing video games.
A botnet, or network of infected workstations, will attempt a distributed denial-of-service attack (DDoS) against your server by flooding it with bogus requests.
Too many fake requests from a botnet prevent legitimate users from accessing the site to submit their requests.
To help avoid botnets off your Minecraft servers, use a game server host that provides DDoS protection without charging fees.
Conclusion
Finding a provider that covers customer care, speed, and protection is essential while searching for a game server host.
The only thing left to do is pick a provider and place the purchase now that you have a better understanding of what you need to run your gaming server.
Related CTN News:
Free Fire Redeem Code For Today October 22, 2022: 100% Working
Heardle Today – Here's The Heardle #239 Daily Song For October 21, 2022
Today's Quordle: Daily Quordle Word Puzzle Hints And Answer For October 22, 2022