How Relevant are Land-Based Casinos: Do They Have a Future?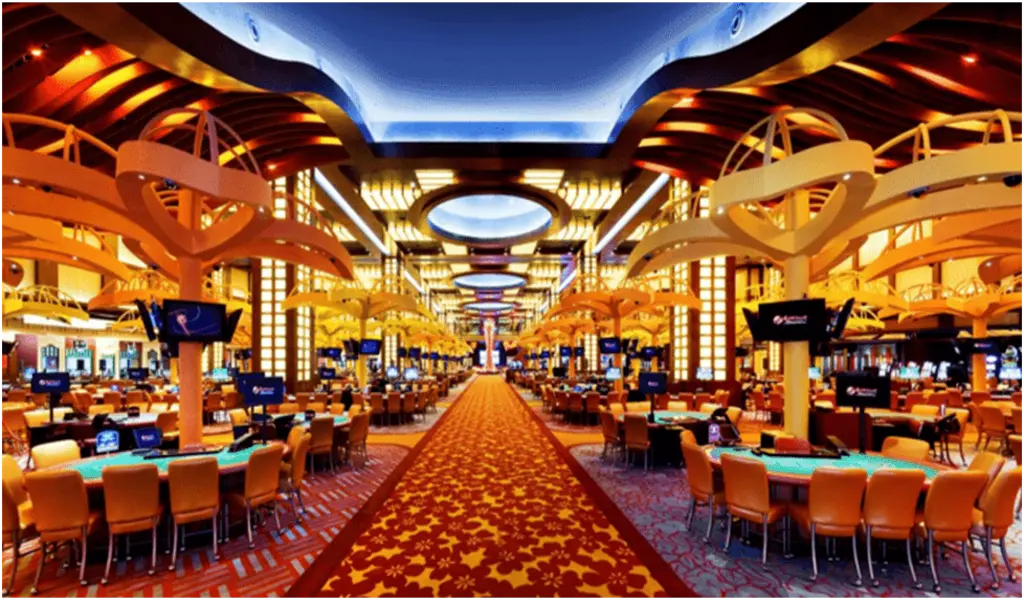 How Relevant are Land-Based Casinos – The coexistence of online and offline gambling manifestations is complicated. It can be compared to modern cinematography: streaming services offer a wide range of content, but people still attend traditional venues for movies.
Naturally, the competition between offline and online gambling declines the popularity of the previously prevailing segment.
The tendency is obvious — casinos sites are generating more revenue every year, and at one point will surpass the profit from physical facilities.
Such business possibilities as turnkey casinos solutions are extremely efficient, and brick-and-mortar halls can not compete with them. Let us analyse the main reasons for such a losing battle.
Still Strong but Declining
Casino facilities are incredibly popular among punters. They are always crowded with cheerful gambling enthusiasts, enjoying the gameplay and trying to win more than wagering.
At the same time, the number of online users grows incredibly fast. As a result, the profitability numbers slowly but steadily shift towards the iGaming prevalence.
Gross gaming revenue percentage of the online casino sector across different areas (2019 to 2021):
Europe: 17.5% to 23%;
Asia: 15% to 17%;
North America: 12% to 15%.
During the Coronavirus pandemic, in the US, for example, these numbers reached 100% in Pennsylvania, New Jersey, Michigan, and other states with legal online gambling.
The expert author at the Casino Market James Burton mentions:
There is still a long road to equal market share of both manifestations, but the tendency is clear — iGaming activities and turnkey casino solutions are becoming more appealing.
Role of Technologies in the Popularity Decline
After the invention of the Internet, it was just a matter of time before one of the most popular entertainment activities became available online.
Besides PCs, software developers have managed to adapt their products to mobile gadgets and even smartwatches.
Despite boosting the land-based industry with innovative terminals and cutting-edge programming support, technological progress becomes a killer of ground gambling.
The most common reasons for the choosing casino sites instead of offline venues:
Fixed physical destination. It takes too much effort for people to enjoy ground gambling as casual entertainment. They would rather launch an app on the phone, make themselves comfortable on the sofa, and dive into the world of slots.
A limited assortment of content. Regardless of how spacious a gambling hall is, there will always be a limit to the number of activities. As of the beginning of 2023, WinStar World Casino and Resort is leading by this measure with an impressive 7,470 slots. However, this is nothing compared to platforms, which assortment only depends on the capacity of servers.
No-money gameplay. The opportunity to engage in gambling activities without spending anything is not possible in real halls. They impose huge expenses on their owners and require constant upkeep. Online casinos have a different approach. They offer players to spend some time learning mechanics and figuring out where they want to participate.
Influence of the Coronavirus Pandemic on the Ground Industry
Unlike the slow impact of technological dominance, the global lockdown took the casino sector by storm.
Almost all entertainment facilities had to pause their operation. This resulted in the closure of small and even bigger gambling places.
Many predicted a complete end to the land-based sphere. With the quarantine being harsh for more than a year in some places, it was complicated to resume the same performance rate, especially with the obligatory precautions (mainly with a limit on the number of visitors).
Nevertheless, gambling facilities survived and continued functioning after the lockdown.
The result of such a temporary pause was not as bad as it had been predicted. The global revenues of the industry fell but were still bigger than the contribution of the online sector.
The influence of Coronavirus played in favour of web-based gambling and facilitated its development substantially.
Players' Expectations of the Future Situation
A huge question that bothers gambling industry participants is whether something is left to be desired from land-based casinos. To answer this question, it is important to understand the gambling audience.
Three major groups of punters that still regularly attend casino venues:
People who perceive gambling as a game. In this case, they do not mind switching to online content and will not miss land-based facilities.
Punters who gamble for a living. For these people, it will be complicated to make money online as they are used to the physical presence.
Visitors for whom gambling is all about socialising and quality pastime. This is typically an older generation of people. The loss of such players will bring the end of land-based gambling closer.
Contemporary Business Possibilities
The financial question has always been crucial in the casino niche. To start a gambling hall, millions of dollars have to be spent and years must pass before the opening. This is hardly possible for any average entrepreneur.
James Burton mentions an alternative way of entering the market:
The launch of a gambling site is cheaper, quicker, and can be similarly profitable.
For example, an aggregator Casino Market offers quality turnkey development solutions for an easy entrance to the gambling arena.
More information on cooperation with the company can be found via:
Skype: support.casinosupermarket
Telegram: @turnkey_casino_software
e-mail: manager@casino-market.com
Related CTN News:
Pokemon Presents Live Stream To Release New Game On February 27th
EVO 2023 Tournament Has Announced Its Entire Game Lineup
PlayStation Plus Announces Free Games For March 2023