How Online Casinos are Continuing to Grow Around the World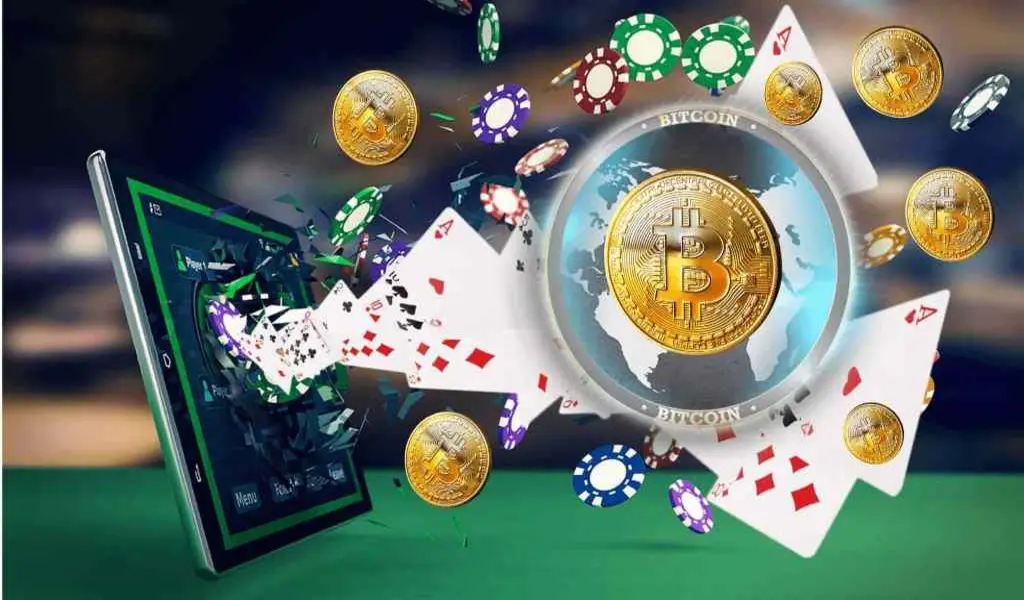 Online casinos and the online gaming industry continue to grow worldwide, with a global market share of almost $93 billion projected for 2023.
But why are online casinos like Megaways casinos and the like so popular, and why are they continuing to grow?
Let's start with a brief online casino history lesson.
Early Online Casinos
The first iteration of an online casino was launched by Microgaming, a relatively small indie developer company based in the Isle of Man. First, on the scene in 1994, the games were basic, and the opportunity for the play was as limited as the internet was back then.
In 1996, InterCasino took the stage with an online casino that featured just 18 games, but despite limited games and basic gameplay, this could be seen as the godfather of the online casinos that are so popular around the globe.
On a worldwide scale, the legalization and regulation of online gaming are spotty; there is no global overview for gaming, and regulators tend to work on a much more regional level.
For instance, the US does not have a nationwide consensus on the games that can be played online; instead, the rules are differentiated state-by-state.
Despite these issues, online gaming and casinos, in particular, are continuing to grow at a rate of 11.7%, reaching $153.57 billion by 2030, and there are several reasons for this.
Why Are Online Casinos Growing?
There are many factors that are involved in the expansion of online casinos, from better technology to accessibility, better games, and more chances to win, as well as clever marketing that entices players from different continents and regions based on their culture and popular things.
Popular Games
There are many cultural references in online games, from slots with imagery from popular movies to casino games that feature rich graphics that you might expect to see in modern console-based video games.
Internet-based casinos can offer many things that a land-based casino cannot, and one of the main things is choice.
With an online casino, players can easily find and play games with more than a thousand options – so there is truly something for everyone. They can also offer things like new player bonuses, free spins, and VIP or loyalty schemes.
Let's not forget that part of the variety of games available in online casinos is the opportunity to play 'live' games with real dealers, making immersive virtual reality gaming an integral part of the casino experience.
Technology
Innovation in the online world continues to create new experiences, from augmented and virtual reality to blockchain and cryptocurrency, and this is influencing all aspects of the online world.
You can put yourself into a brick-and-mortar casino from the comfort of your home with 360-degree video and audio of a blackjack table, and you can now also pay for your play using cryptocurrency and your credit card.
Blockchain-supported cloud applications and tech that allow for immersive, virtual reality make realistic graphics and next-gen console-worthy gameplay a major feature of the biggest online casinos.
Accessibility
Unless you live next door to a physical casino, playing casino games in the real world isn't always that accessible – and for countries like the United Arab Emirates, where gambling is illegal, it is impossible.
Online gaming is legal in many countries, although often tightly regulated, which means that more players can get involved in the fun.
Accessing casino games from a PC is one facet of accessibility, and the other is the prevalence of mobile phones. Thanks to native applications for iPhone and Android, players can get online wherever they are if they can connect to the internet.
The growth here has been noticed by the UK Gambling Commission, which notes that most people access gaming websites through their smartphones.
Mobile access has taken the possibilities of online casinos into the stratosphere and is one of the biggest growth factors for many different online businesses, from e-commerce up to major worldwide corporations.
The ability to get online, play slots or poker, buy clothes, read the news, or watch episodes of your favourite show wherever you are comes from easy-to-use applications and the proliferation of high-speed network access.
Safety
The development of online gaming technology has meant that gambling website operators must ensure that they are providing legal and safe services.
Using tools like SSL encryption and qualified payment providers, online casinos have been able to ensure the safety and security of the personal data of players.
Alongside this, the operators must be regulated and licensed by a recognized organization, like the UK Gambling Commission. These sites must operate within the law and follow the framework of the licensing company, including things like fairness and randomness testing.
A Connected World
Although different countries have different laws relating to online casinos, more are getting involved with legalizing and regulating the industry, if nothing more than for the taxation opportunities.
It is likely to remain illegal in Utah, USA, thanks to the overwhelmingly Mormon population, but Connecticut was added to the list of states like Delaware and Pennsylvania in 2021. Ontario in Canada was the latest location to legalize and regulate online casinos in April 2022.
Following the projected figures in this multi-billion-dollar industry, online gaming is growing globally and showing no signs of slowing down.
Related CTN News: