Esports Betting: The Future Of Sports Wagering
Esports Betting – Esports has taken the world by storm over the past few years, with millions of fans tuning in to watch professional gamers compete for big prizes.
As the popularity of esports grows, so does the interest in esports betting.
In this article, we'll look at esports betting, how it works, and whether it's the future of sports wagering.
introduction: The Emergence of Esports
The advent of esports has opened a whole new world of gaming and entertainment for individuals worldwide.
Esports refers to competitive video gaming, where professional players compete against each other in organized tournaments.
The rise of esports has been phenomenal, with millions of viewers tuning in to watch esports tournaments worldwide.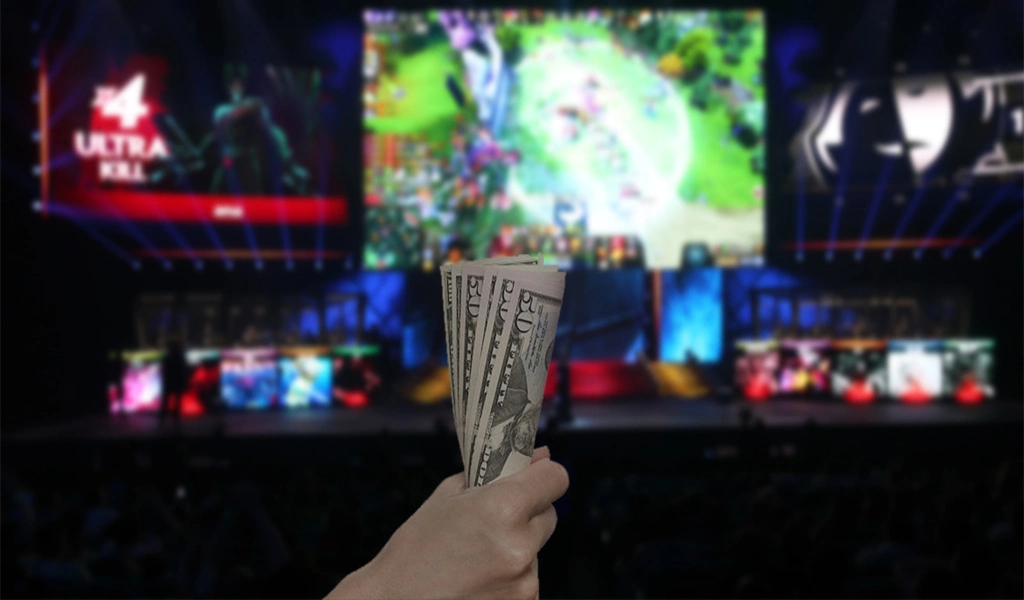 What is Esports Betting?
Esports betting is the act of placing wagers on the outcome of esports events. Just like traditional sports betting, you can place bets on who you think will win a match, a series, or even an entire tournament.
Esports betting can take place at online sportsbooks or at land-based casinos that offer sports wagering.
How Does Esports Betting Work?
Esports betting works in much the same way as traditional sports betting. You can place a variety of different types of bets, such as moneyline bets, spread bets, and over/under bets.
Each type of bet has its unique rules and odds, and you can place bets on individual matches or tournaments.
Esports betting is a relatively new form of sports wagering, and as such, it's still in its early stages. However, as the popularity of esports continues to grow, more and more sportsbooks are beginning to offer esports betting options.
The Advantages of Esports Betting
Esports betting offers several advantages over traditional sports betting. Here are a few:
1. Better Odds
Esports betting offers better odds than traditional sports betting, as it is still a relatively new industry, and bookmakers are still trying to establish themselves in the market.
2. Greater Variety of Betting Options
Esports betting offers a greater variety of betting options, including live betting, prop bets, and outright winner markets.
3. Better Technology
Esports betting platforms use the latest technology to offer users a seamless and efficient betting experience.
4. Availability
Esports tournaments take place all year round, providing bettors with numerous opportunities to place wagers.
Why is Esports Betting So Popular?
There are several reasons why esports betting has become so popular in recent years. For one, esports is an incredibly exciting and fast-paced sport that people of all ages can enjoy.
Additionally, the rise of streaming platforms like Twitch has made it easier than ever for fans to watch esports events and follow their favorite teams and players.
Esports betting also offers the potential for big payouts. Just like traditional sports betting, you can win big if you make the right picks.
And because esports is still a relatively new and rapidly evolving industry, there are often opportunities for savvy bettors to find value in the betting markets.
The Popularity of Esports Betting
Esports betting has become increasingly popular over the years, with many betting platforms and bookmakers offering a variety of esports betting markets.
According to reports, the esports betting market is expected to grow to over $1 billion by 2023. This rapid growth can be attributed to the following factors:
1. Accessibility
Esports betting is more accessible than traditional sports betting, as it can be done online from the comfort of one's home.
2. Increasing Popularity of Esports
Esports has seen a massive surge in popularity in recent years, with many esports tournaments garnering millions of viewers worldwide.
3. Competitive Odds
Esports betting offers competitive odds, which attract many bettors.
4. A Variety of Betting Markets
Esports betting offers a variety of betting markets, including match winner, handicap, over/under, and many more.
Is Esports Betting the Future of Sports Wagering?
It's difficult to say for certain whether esports betting will become the dominant form of sports wagering in the future. However, there are certainly signs that suggest esports betting is here to stay.
For one, the esports industry is growing rapidly, with more and more tournaments and events taking place each year.
Additionally, many traditional sports organizations are beginning to invest in esports, which suggests that esports will become even more mainstream.
Overall, esports betting is an exciting and fast-paced form of sports wagering that is growing in popularity by the day.
Whether it will become the future of sports wagering remains to be seen, but there's no denying that esports is here to stay.
RELATED CTN NEWS:
Resident Evil 4 Remake Free DLC Mercenaries Mode Set To Be Released On April 7
Tekken 8: Jack-8 Gameplay Trailer Revealed