YouTube Video Exposing School Corruption Gets 2 Million Views in Hours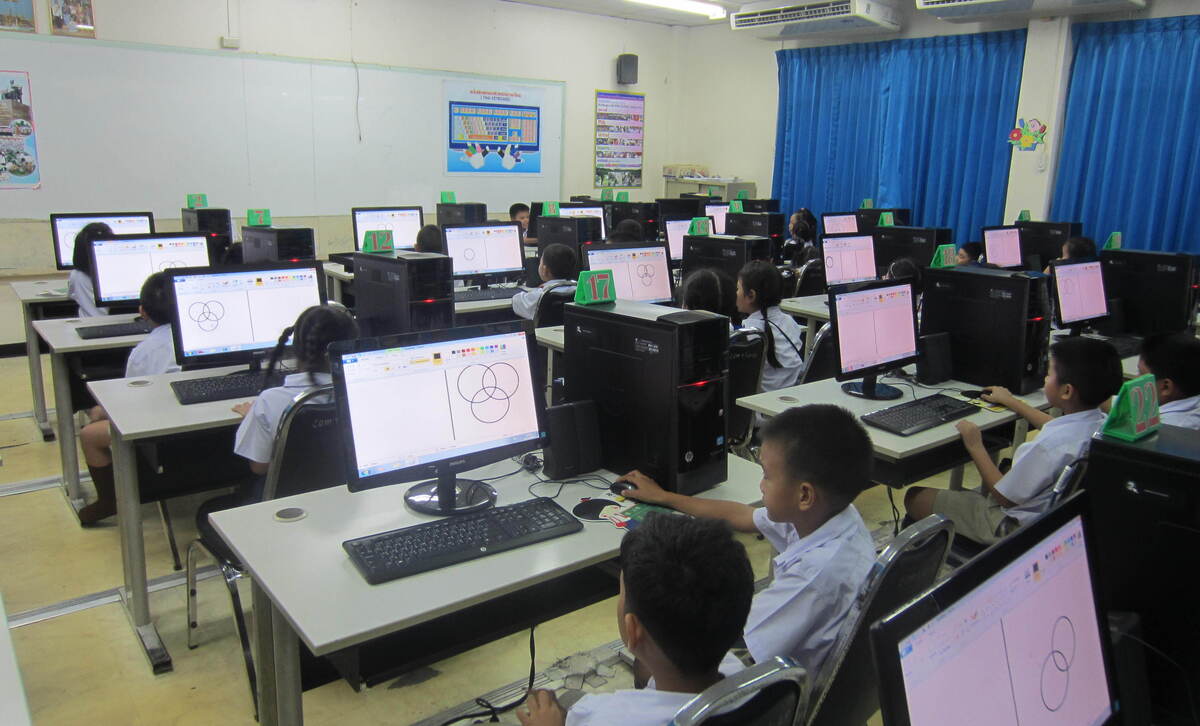 A video of a city council member revealing alleged wrongdoing by the mayor in the purchase of computers for two schools has gone viral on YouTube, receiving positive feedback from social media users.
The 10-minute movie gained over 2 million views in only a few hours after it was posted on YouTube on Saturday morning.
The unidentified municipal council member is seen in the YouTube video speaking at a council meeting and providing details regarding possible malfeasance in the acquisition of 21 school laptops. According to him, the local mayor allowed the purchase of subpar computers for the schools, with each unit costing 22,000 baht and a total cost of 462,000 baht.
The Councillor points out that the purchase price was maintained below 500,000 baht on purpose in order to avoid starting an e-bidding procedure, which would have obliged the mayor to lose decision-making authority. The mayor defended this decision by claiming a lack of experience in analysing bids.
In response, the council member claims that the mayor might have enlisted the help of qualified individuals. He further alleges that the final purchase order was for machines with only 8GB of memory rather than the requisite 32GB. He says that the specs were from 2020 rather than the required 2022 norms.
The council member considers the purchase to be insulting to the council and asks his colleagues to vote no. He also suggests lowering the threshold for acquisitions of less than 500,000 baht.
Many people who have commented on the video have voiced concern for the council member's safety while also praising his character. Social media users praised his commitment to the students and feeling of duty.
Corruption in Thailand
Corruption has been a long-standing issue in Thailand. It can be found in various sectors of society, including politics, law enforcement, bureaucracy, and business. While I can provide you with some general information on the topic, please note that my knowledge cutoff is September 2021, and the situation may have evolved since then.
In Thailand, corruption is primarily fueled by several factors, including a lack of transparency and accountability, weak enforcement mechanisms, and a culture of patronage and favoritism. Political corruption has been a significant concern, with allegations of bribery, embezzlement, and abuse of power among politicians and government officials. Some politicians have been accused of using their positions for personal gain and accepting kickbacks in exchange for favors.
The Royal Thai Police has also faced criticism for corruption issues, such as bribery and extortion. Bureaucratic corruption is another problem, with reports of officials soliciting bribes or engaging in nepotism to facilitate bureaucratic processes. The business sector has not been immune either, with reports of bribery, bid-rigging, and fraudulent practices.
To combat corruption, Thailand has established various institutions and legal frameworks. The National Anti-Corruption Commission (NACC) is responsible for investigating corruption cases involving public officials, while the Office of the Auditor General of Thailand plays a role in monitoring government spending. Additionally, Thailand has enacted legislation such as the Organic Act on Counter Corruption, the Anti-Money Laundering Act, and the Act on Offenses Relating to the Submission of Bids.
While efforts have been made to address corruption, challenges remain. There have been concerns about the independence and effectiveness of anti-corruption institutions, as well as the need for greater transparency and accountability. Civil society organizations and the media play a crucial role in exposing corruption and advocating for reforms.
It's important to note that the situation regarding corruption can change over time, and it's always advisable to consult up-to-date sources and reports for the most accurate and recent information.