Woman Kills 14 People With Cyanide to Fuel Gambling Addiction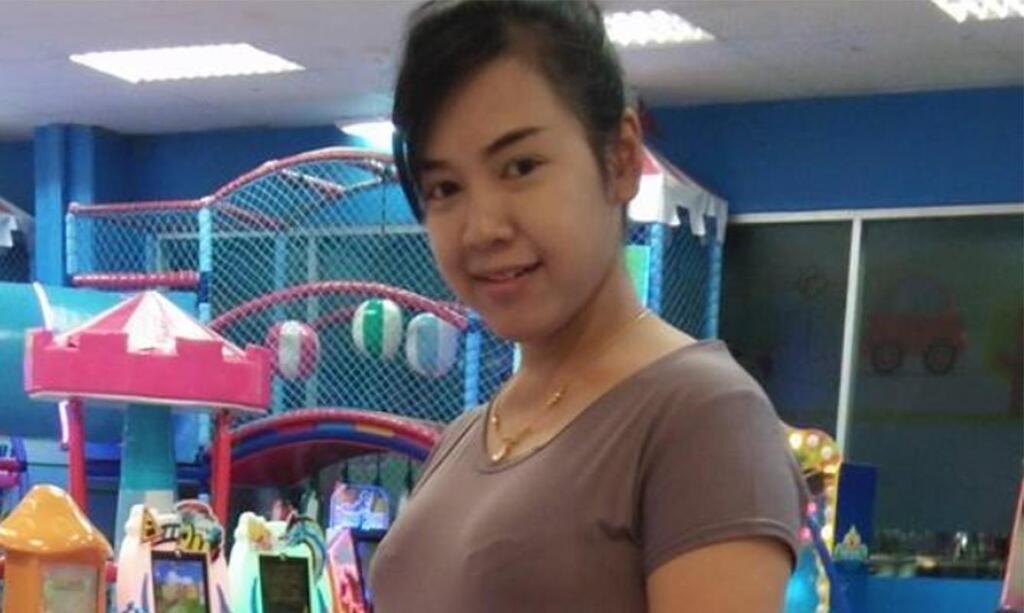 Police in Thailand have stated that a gambling addiction helped fuel Sararat "Aem" Rangsiwuthaporn to murder 14 people with cyanide, according to officers who investigated the suspect's money trail.
According to Deputy National Police Chief Pol Gen Surachate Hakparn, an investigation of the 78 million baht ($2.2 Million) that moved through the suspect's bank accounts, dubbed "Aem Cyanide" by netizens on social media, revealed she had a gambling habit.
Some of the money was discovered to have been transferred to proxy accounts set up to collect financial transfers from gamblers, according to Pol Gen Surachate, who noted that her alleged victims had sent huge sums of money to Ms Sararat's account previous to their deaths.
An inquiry into her financial activities found that Ms Sararat lost about one million baht to gambling on one particular day, which could explain why the suspect frequently appeared to be in desperate need of money to her relatives and acquaintances.
When asked where the cyanide used to poison the victims came from, Pol Gen Surachate claimed investigators had narrowed the list of likely sources down to roughly ten.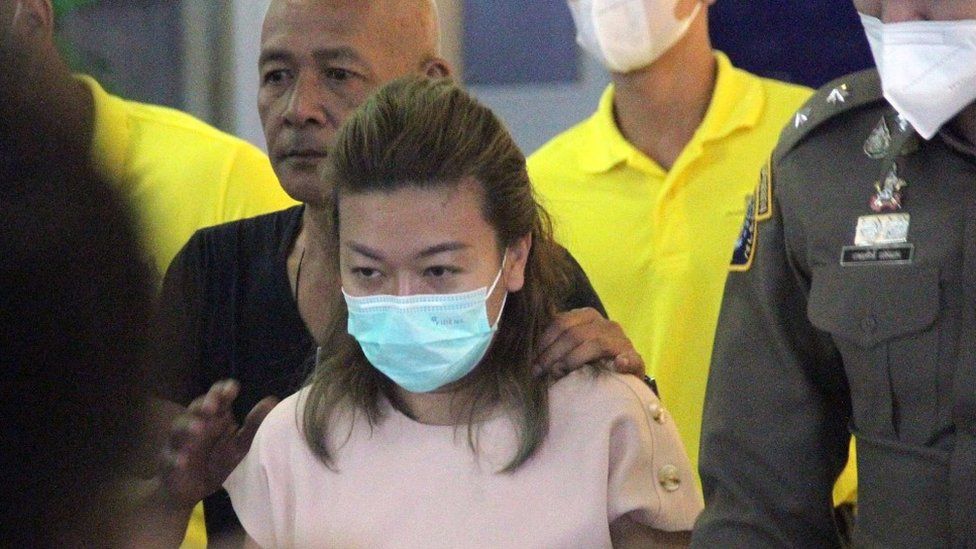 According to Pol Gen Surachate, the police have ruled out the likelihood that Ms Sararat's late partner, Sutthisak "Dae" Phoonkhwan, gave her with the cyanide.
He stated that the police are closing in on one of Ms Sararat's assistants, whom investigators believe was involved in the deaths.
The investigation of over 400 materials seized from various crime scenes linked to Ms Sararat is being carried out by the police's forensic squad with the support of Weerachai Phutdhawong, an assistant professor of chemistry at Kasetsart University, according to the deputy national police chief.
According to Pol Gen Surachate, the findings would be included in the police's final report.
Ms Sararat was detained four months pregnant on April 25. Her arrest was the result of a complaint filed by the mother and elder sister of one of the 14 victims, Siriporn "Koy" Khanwong, 32, of Kanchanaburi.
Siriporn fell and died on the banks of the Mae Klong River in Ratchaburi's Ban Pong area, where she had just released fish for merit-making with Ms Sararat on April 14.
Gambling Addiction in Thailand
Gambling addiction is a significant issue in many countries, including Thailand. While I can provide some general information about gambling addiction, please note that my knowledge cutoff is in September 2021, so there might have been recent developments that I'm not aware of.
In Thailand, gambling is generally illegal with few exceptions. The main legal form of gambling in the country is the national lottery, which is government-regulated and operates twice a month. However, underground gambling activities still exist, including illegal casinos and sports betting.
Gambling addiction can have severe consequences for individuals and their families. It is considered a behavioral addiction, characterized by an inability to control or stop gambling despite negative consequences. Some common signs of gambling addiction include:
1. Preoccupation with gambling: Constantly thinking about gambling, planning the next bet, or reliving past gambling experiences.
2. Increasing bets and risks: Needing to bet larger amounts of money or taking greater risks to experience the same level of excitement or "high."
3. Failed attempts to quit or cut back: Repeated unsuccessful efforts to control or stop gambling.
4. Neglecting responsibilities: Prioritizing gambling over work, studies, relationships, or other important obligations.
5. Financial problems: Experiencing significant financial difficulties as a result of gambling losses or borrowing money to fund gambling habits.
6. Emotional distress: Feeling anxious, irritable, or restless when attempting to cut back on or stop gambling.
7. Chasing losses: Trying to recover previous gambling losses by continuing to gamble, often leading to even more significant financial losses.
Recognizing the signs of gambling addiction is crucial, as early intervention can increase the chances of recovery. In Thailand, there are organizations and support services available to help individuals struggling with gambling addiction. One prominent organization is the Department of Mental Health's Mental Health Hotline (1323), which offers counseling and guidance for various mental health issues, including gambling addiction.
Additionally, some private organizations and treatment centers specialize in gambling addiction and provide counseling, therapy, and support groups. These organizations may be able to offer specific information and resources tailored to the local context.
If you or someone you know is dealing with gambling addiction, it's essential to seek professional help and support. A qualified mental health professional or addiction counselor can provide guidance, develop a treatment plan, and recommend appropriate interventions to address the addiction effectively.
Remember, my information is based on the state of affairs up until September 2021, and it's advisable to consult updated sources or local authorities for the most recent information on gambling addiction and available support in Thailand.