What to Do in Bangkok at Night (And What Not To Do)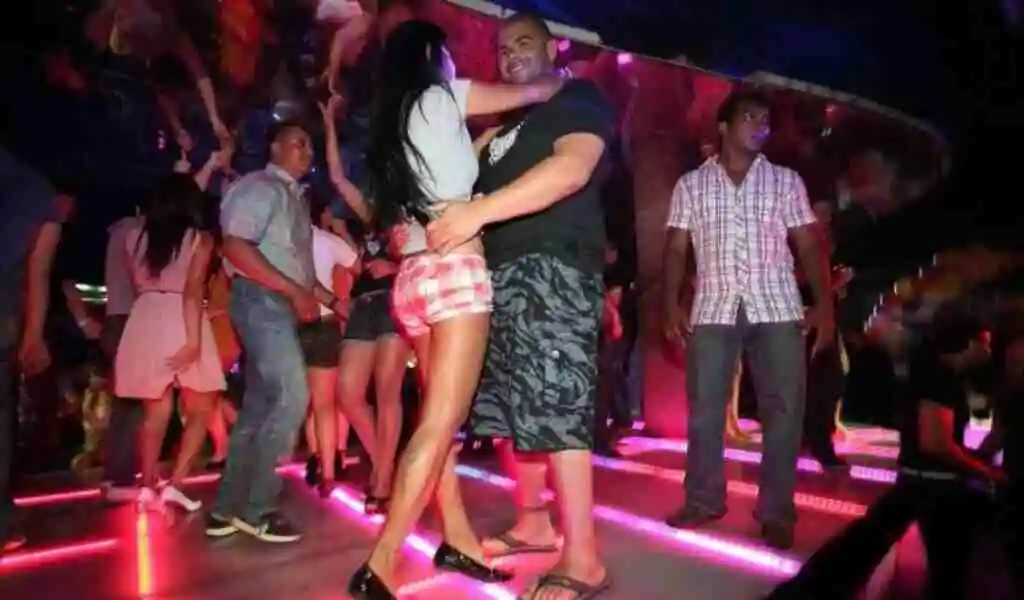 Colloquially known as Krung Thep, Bangkok is home to over 15% of Thailand's population. Though in the past, it was the center of political struggles and violent protests, thanks to the Asian investment boom of the 1980s and 1990s, it is now a regional economic, fashion, arts, and entertainment focal point of the continent and the main attraction of the Land of Smiles.
In 2019, Bangkok surpassed London and Paris on the MasterCard Global Destination City Index with 22.8 million visitors, solidifying itself as a massively popular destination for people from all corners of the globe. However, its fledgling tourist industry has not come without a price, as the country's infrastructure has not expanded to meet current-day needs.
Bangkok's vigorous nightlife is one of the main baits that attract Western tourists to the nicknamed City of Nine Gems. From sky-rise cocktail parties to basement clubbing and gender-defying shows, Bangkok offers a bustling night scene, which is as diverse as it is extraordinary. Below, we get into some exciting night-time activities and venues that anyone that visits this city should try, and ones to avoid.
What to Do in Bangkok at Night
When it comes to gender roles, Thailand is one of the most progressive societies on the planet. The term ladyboy originates from here as the country has a famously super tolerant view towards homosexuality and is likely one of the most open regions on the planet regarding the acceptance of transsexuality. Thus, multiple ladyboy shows in Bangkok offer a form of night-time entertainment rarely available elsewhere. According to most locals, the Calypso, the Playhouse, and the Golden Dome Cabaret provide hour-long multifarious ladyboy acts that mix humor, showmanship, and erotic dancing to established Western pop songs. They should not get missed by anyone craving to take in a unique slice of Thai culture.
The 90-minute Siam Niramit stage show at the 2,000-seat Ratchada Theatre is a dazzling spectacle on the world's highest stage (1.95-meter proscenium) is also something that everyone visiting Bangkok should take in at least once. The same applies to the Legend Lives theatrical show at Asiatique Bangkok, which combines Thai kickboxing and dance.
As touched upon, Bangkok's nightlife remains buzzing 365-days out of the year. It boasts both mega-clubs and underground venues that feature every niche musical movement imaginable. Some of the best clubbing spots in the city include the Onyx, Insanity, the Sing Sing Theater, and Beam. Bangkok also has a wide selection of go-go bars and jazz clubs. The first can get found in the city's three red-light districts, Nana Plaza, Soi Cowboy, and Patpong, while the latter have gotten spread throughout. Bangkok's best jazz locales are the Saxophone Pub, Brown Sugar, the Bamboo Bar, and the Living Room.
Some of these are more upscale than others. For example, the last two mentioned picks focus on higher-end clientele, as they feature a more elegant atmosphere, serving fine wines and champagne. Roof-top bars that offer breathtaking vistas like the Vertigo and the Sky Bar are also options worth considering.
Those not interested in socializing or taking in live entertainment can take a night stroll on one of the many markets on hand in Thailand's capital. Asiatique, Khlong Thom Market, and the Suan Lum Night Bazaar are excellent choices. These are a terrific way to mingle with locals and snag some incredible bargains on vintage fashion accessories or electronics.
What to Avoid Doing in Bangkok at Night
Other than the Thai lottery and horse race wagering, gambling is illegal in Thailand. However, per a recent survey, around 57% of Thais gamble. Therefore, multiple underground gambling spots exist in Bangkok, with many advertising openly on social media. Nevertheless, these venues often get raided, and patrons can get hit with hefty fines for betting at these establishments, which is why most locals gamble on the internet. In Thailand, legal poker games are only accessible online through offshore sites. The same applies to casino gaming fun.
Visiting markets may be a popular tourist activity in Bangkok, but it is advisable to stay away from Khaosan Road. By all accounts, this well-known backpackers' haven is now officially overrated. It has gotten eclipsed by more trendy areas such as Thonglor and Ekkamai. The same applies to the Khlong Toei, the city's most massive fresh market.
It is also wise that new Bangkok visitors stay away from gem shops and tailors, as these areas are often sites of scam artists that sell lower quality products under dubious pretenses. Those not familiar with the city and Thai culture may also not want to wander off into its red-light districts, as the people there can be pushy and potentially seedy.
About the Author
Shelly Schiff has been working in the gambling industry since 2009, mainly on the digital side of things, employed by OUSC. However, over her eleven-year career, Shelly has provided content for many other top interactive gaming websites. She knows all there is to know about slots and has in-depth knowledge of the most popular table games. Her golden retriever Garry occupies most of her leisure time. Though, when she can, she loves reading Jim Thompson-like crime novels.
People Also Reading:
Metro Bangkok Area Warned Over PM2.5 Dust Pollution
Police Raid Famous Bangkok Restaurant 27 Foreigners Arrested