Wells Fargo Executive Fired for Urinating on Passenger During Flight
Air India has been fined $37,000 for its handling of an incident in which a drunk Wells Fargo Bank executive was accused of urinating on a 72-year-old woman on a flight from New York to New Delhi on November 26.
The Well Fargo vice-presidents allegedly relieved himself on a 72-year-old woman seated in business class, an incident dubbed "peegate" by the media in India.
According to Times of India, the Indian Directorate General of Civil Aviation fined Air India's director of in-flight services 300,000 rupees in addition to the carrier's penalty of three million rupees ($37,000).
The pilot's license was also suspended for three months for "failing to discharge his duties" to ensure safety and discipline on the flight.
When the plane landed in India, the Wells Fargo banker, Indian national Shankar Mishra, was allowed to disembark as usual, and no immediate action was taken.
The woman filed a complaint, and after the story was widely publicized in Indian media, police arrested Mr. Mishra weeks later after he collapsed and allegedly turned off his phone.
Following the "deeply disturbing" allegations, Wells Fargo fired him as vice-president of its Indian operations.
Air India was heavily chastised for how it handled the woman's complaint, and the airline's CEO was forced to issue an apology.
"Air India acknowledges that it could have handled these matters more effectively, both in the air and on the ground, and is committed to taking action," said CEO Campbell Wilson.
According to Indian media, the attorney for Mr. Mishra also said that, because of where the woman was seated, it was impossible for Mishra to have urinated on her without also doing so on another woman who has "made no such complaint".
The incident is the latest embarrassing incident to be reported in India's thriving airline sector in recent months, which has included shirtless brawls and passengers arguing with cabin crew.
According to reports, another inebriated man was accused of urinating on a woman's blanket on a flight from Paris to India last month, but no action was taken after he issued a written apology.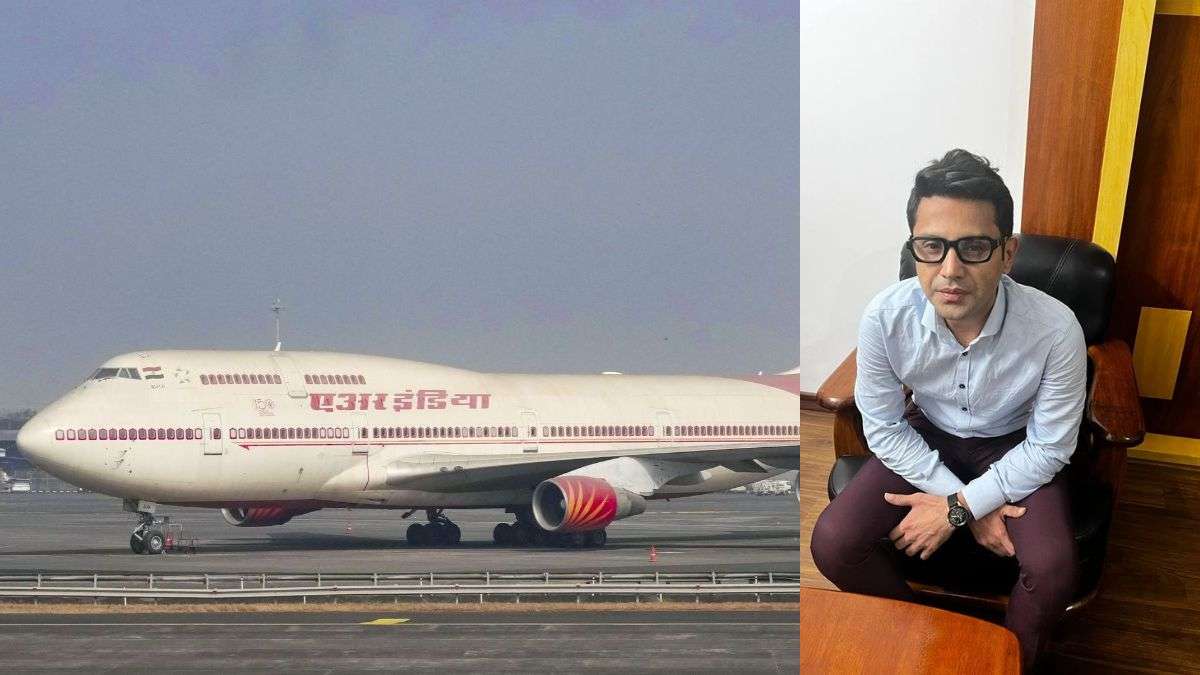 Wells Fargo Executive on No Fly List
Meanwhile, Mr. Shankar Mishra has been barred from flying on Air India for four months.
An independent three-member internal committee chaired by a former District Judge has concluded that Mr. Mishra qualifies as a "unruly passenger" and is barred from flying for four months under the relevant provisions of the Civil Aviation Requirements.
The passenger has already been placed on the airline's "No Fly List," according to an Air India spokesperson.
In his counter-argument, Mr. Mishra claimed that the 72-year-old woman urinated on herself. "He claimed that he did not urinate on the complainant.
The woman was incontinence because she is a Kathak dancer, and 80% of dancers have this problem "He had stated this in court during his defense.
The case is now before the court, which has also requested an aircraft layout because Shankar Mishra's lawyers argued that the accused could not urinate on the 9A seat where the complainant was sitting without affecting her co-passenger on the 9C seat.
During the case hearing, Mr. Mishra's lawyers advanced another theory that the complainant urinated herself, which drew criticism.
Mr. Mishra is facing charges under sections 354, 509, and 510 of the Indian Penal Code, as well as Section 23 of the Indian Aircraft Act, based on the woman's complaint to Air India.
On January 6, 2023, he was arrested in Bengaluru, he is currently in judicial custody after a Delhi court denied him bail last week.
Eyewitness Gives Chilling Details Of Air India Incident