Navy Orders Waterfront Resort in Sattahip, Thailand to Cease Operations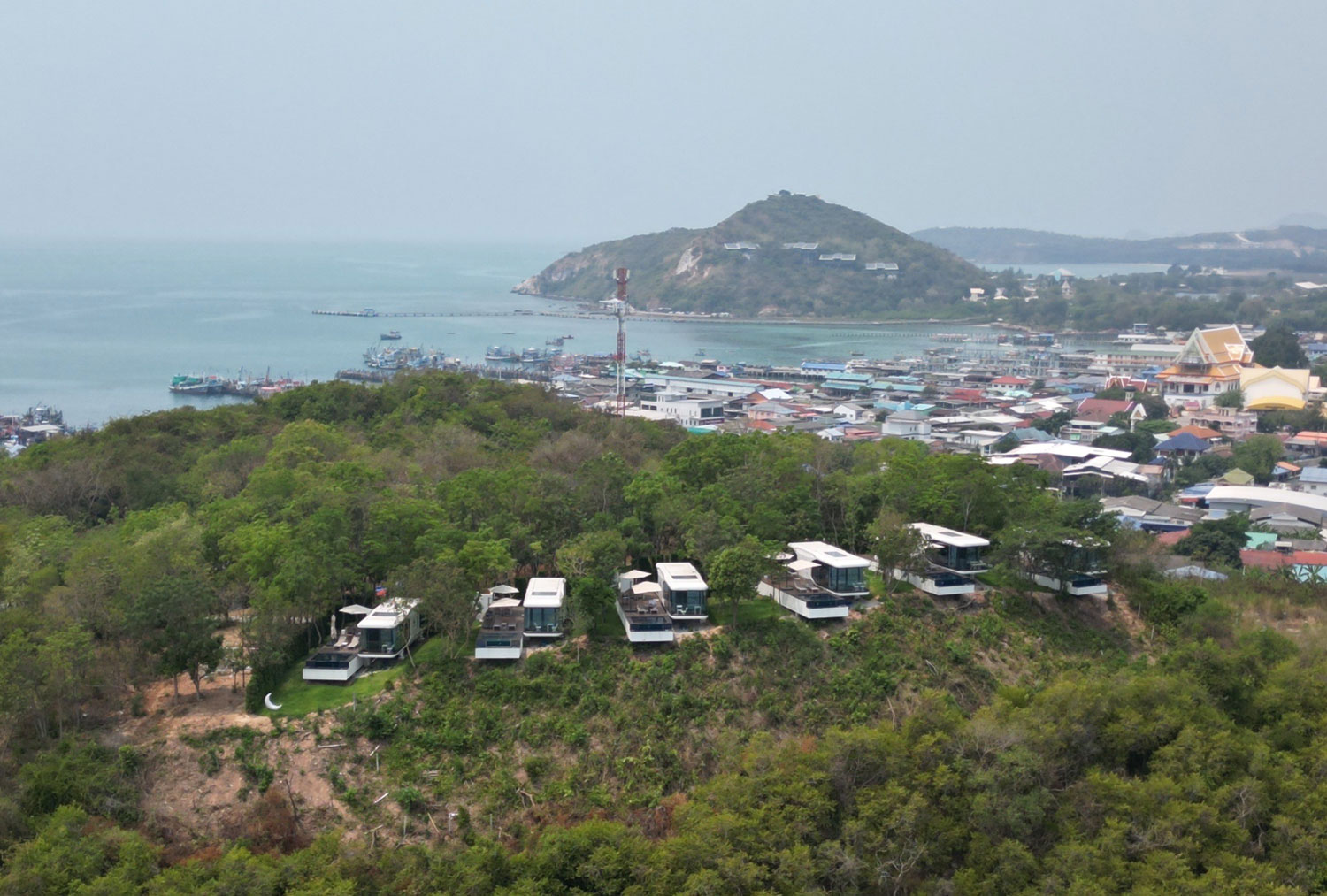 The owners of the Star Over Sea waterfront resort on Thailand's eastern seaboard, that features six containers transformed into luxury villas on a hill overlooking the sea, have been ordered to halt operations pending an investigation into alleged land encroachment.
The Royal Thai Navy has ordered the closure of a luxury waterfront resort in Sattahip district for allegedly infringing on state land. The order came after recent social media advertisements for sea-view rooms sparked some online speculation about whether the Star Over Sea resort was legally constructed.
Vice-Adm Suthin Laicharoen, commander of the Sattahip naval base, led an inspection of the resort in tambon Samae San on Friday. The initial inspection revealed that there were no documents to support legal land occupation or construction permits.
A navy judge advocate has been assigned to file a complaint against the resort operator with Sattahip police for illegally encroaching on state land. If found guilty, the owner would be forced to demolish all structures on the waterfront resort property.
One woman, claiming to be a resort caretaker, was present during the inspection. She couldn't produce any documents. The charges of land encroachment were delivered to her by officials.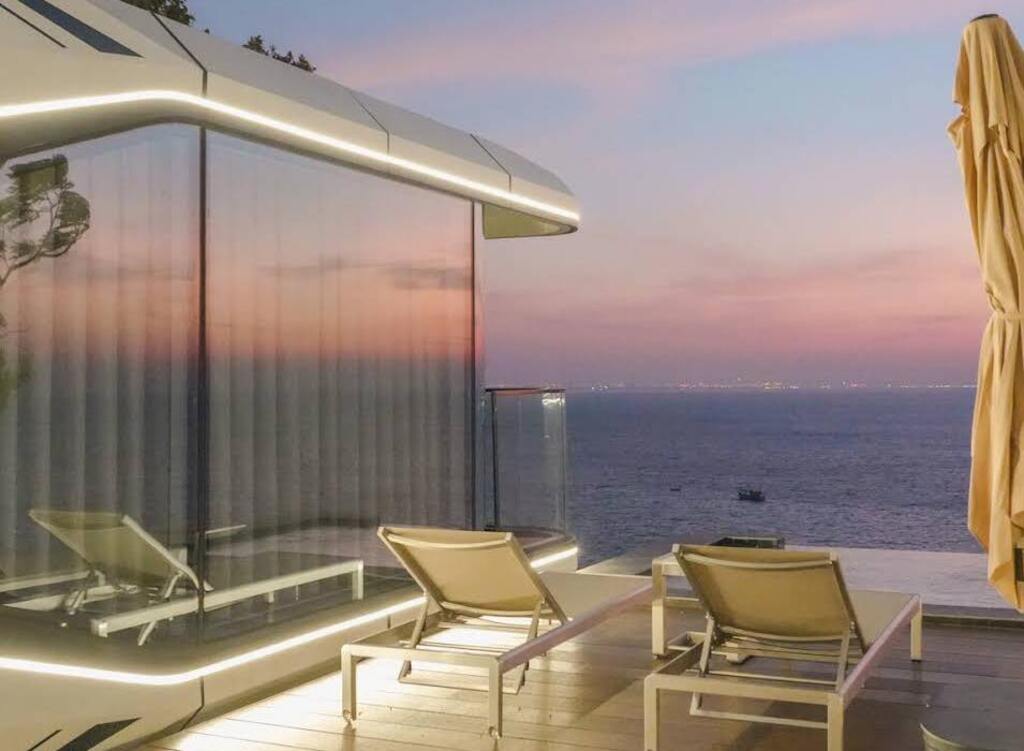 Room rates for at the waterfront resort that can accommodate up to four people are quoted on the Star Over Sea website at 15,000 baht per night.
It is situated on a hilltop overlooking the sea and includes six modified containers, each with its own swimming pool.
According to navy records, permission was requested on November 7, 2019 to rent state land under the navy's care for housing and agricultural purposes. On August 18, last year, the Sattahip naval base's real estate division sent a letter to a resort caretaker requesting cooperation in suspending any development plans for the land.
The letter was sent after division officials discovered six cargo containers had been installed at the site despite the fact that permission to rent the land had not yet been approved.
The resort owner had already acknowledged the navy's suspension order, according to Akkhaset Raksakulsongsa, deputy chairman of the Samae San tambon administration organization (TAO).
The owner of the resort was not identified. Mr Akkhaset would only say that the individual was from outside of Chon Buri and had spent time in tambon Samae San before deciding to enter the resort business.