Watch 'Turning Red' Online For 'Free' On Disney+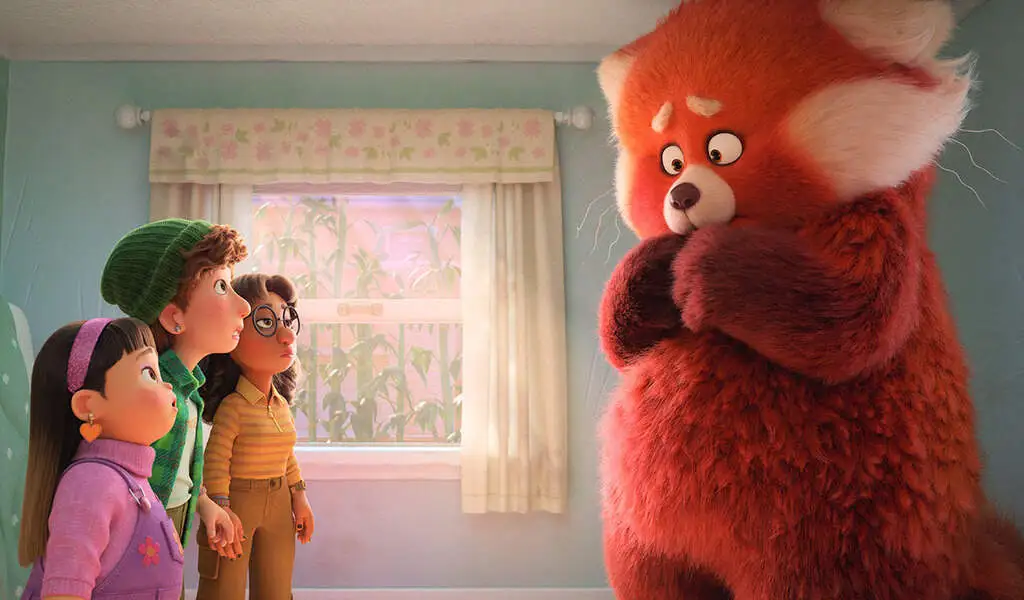 A lot of attention has been paid to Pixar's Turning Red lately, with social media buzzing with netizens who express their excitement about the animated film. The film has generated a lot of anticipation since its teaser was released. The movie Turning Red tells the story of a teenager named Mei Mei who turns into a giant red panda every time she is angry.
Recently, the animation company Pixar decided to opt-out of a theatrical release for its latest film, Turning Red, owing to the inclusion of an Omicron variant. The new animated feature will instead make its way directly to OTT platforms and weave its magic there. We bring you details about Turning Red's release date and time as the premiere of the highly anticipated film approaches.
Must Read: Better Call Saul Season 6 Trailer: Jimmy Turns Into Saul Goodman
Turning Red release date and where to watch the film
From Friday, March 11, Turning Red will be available to stream on Disney+ for the first time. For subscribers of Disney+, it will be available on Friday, March 11. Interestingly, Disney Plus members do not have to pay any extra fees if they have a plan that costs around $8 per month or $80 per year.
Turning Red release time
On Disney+, new releases are generally available at 3 a.m. Eastern Time, or 12 am Pacific Time, on the morning of the release date. It is therefore expected that "Red' will be released on Disney+ on March 11 at 3 a.m. in the Eastern Time Zone, or 12 a.m. in the  Pacific Time Zone.
More about Turning Red
Walt Disney Pictures and Pixar Animation Studios have collaborated on the production of  Red. The film is directed by Domee Shi, from a script written by Shi herself and Julia Cho. In the film, the characters are voiced by artists such as Rosalie Chiang, Sandra Oh, Ava Morse, Maitreyi Ramakrishnan, Hyein Park, Orion Lee, Wai Ching Ho, and James Hong.
Must Read: