Vladimir Putin Gives Venomous Warning to "Traitors" of Russia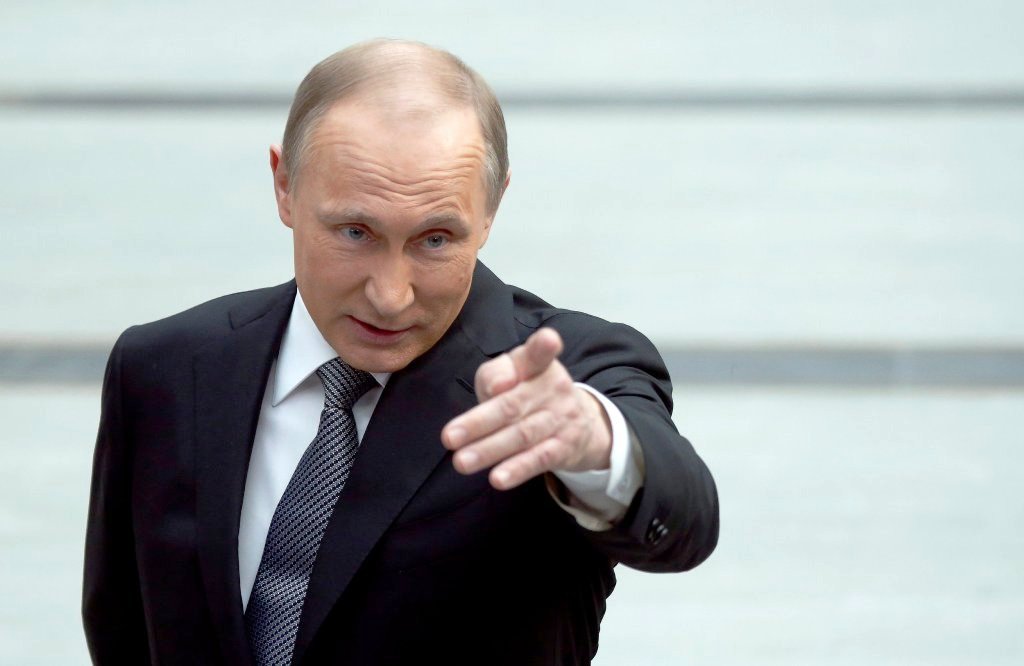 President Vladimir Putin issued a venomous warning to "traitors" saying that Russians would be quickly able to tell the "patriots from the scum".
Within hours of Vladimir Putin's speech, Dmitry Ivanov, a Moscow-based anti- Ukraine war activist, said his mother found a graffiti message on the door to their apartment landing: "Don't betray the motherland, Dima".
The graffiti contained several "Z" signs used by Moscow to drum up support for its "special military operation" to disarm and denazify Ukraine. This motif comes from markings on Russian armored vehicles and tanks.
Ivanov, who has attended protests against the Ukraine war, said he didn't know who left the graffiti but said at least three others, including activists and journalists, had their doors defaced on Wednesday evening.
"I don't know their goal: to scare us or not to scare us, or just to spoil our mood," the 22-year-old told Reuters. "It's hard to scare us with such actions: we're used to this kind of attention."
Vladimir Putin Punishes Anti-War Dissidents
The action may have been intended to complement Putin's speech, he believes. Especially given the way the markings were applied, which was shoddily and cheaply.
Since Russia's invasion of Ukraine began on Feb 24, thousands of people have been detained for protesting the invasion.
Vladimir Putin said on Wednesday that Russians would spit out traitors "like gnats" and that society would be better off as a result.
He expressed his conviction that this natural and necessary self-cleansing will only benefit Russia, as well as strengthen solidarity, cohesion, and readiness to overcome any challenge.
On Thursday, Kremlin spokesman Dmitry Peskov said many people were showing themselves to be traitors.
As a result, they are disappearing from our lives. Some leave their posts, some quit their active work life, and some move abroad. That's how this cleansing is taking place, he said.
15 Years in Prison
Putin's speech was followed by announcing the first person under investigation, a food blogger, for spreading "false information" about Russia's army on her blog.
As a result of widespread protests against the invasion, Russia adopted a law on March 4 that punishes that crime with up to 15 years in prison.
Veronika Belotserkovskaya, who lives in southern France, told Reuters that despite being apolitical, she was not surprised to have been singled out. This is because she fit the stereotype of a person the average Russian would disdain.
I don't know what to say. I'm that fat, spoiled woman who lives in Provence, on the Cote d'Azur, eating foie gras and blathering on from across the pond… "I have all of these characteristics that would be considered disgusting by most people," she said.
After Vladimir Putin's speech on Wednesday, a senior official from the ruling United Russia party demanded that former deputy prime minister Arkady Dvorkovich be removed from his position as chief of a foundation that promotes economic innovation.
In comments to Western media, Dvorkovich, who now heads the International Chess Federation, condemned the war.
"He has made his choice," said Andrei Turchak, a parliamentarian. It is nothing but the very national betrayal, the behavior of the scum, which the president spoke of today."
Trending CTN News: