Turkey Begins Investigation Into 612 People After Devastating Earthquake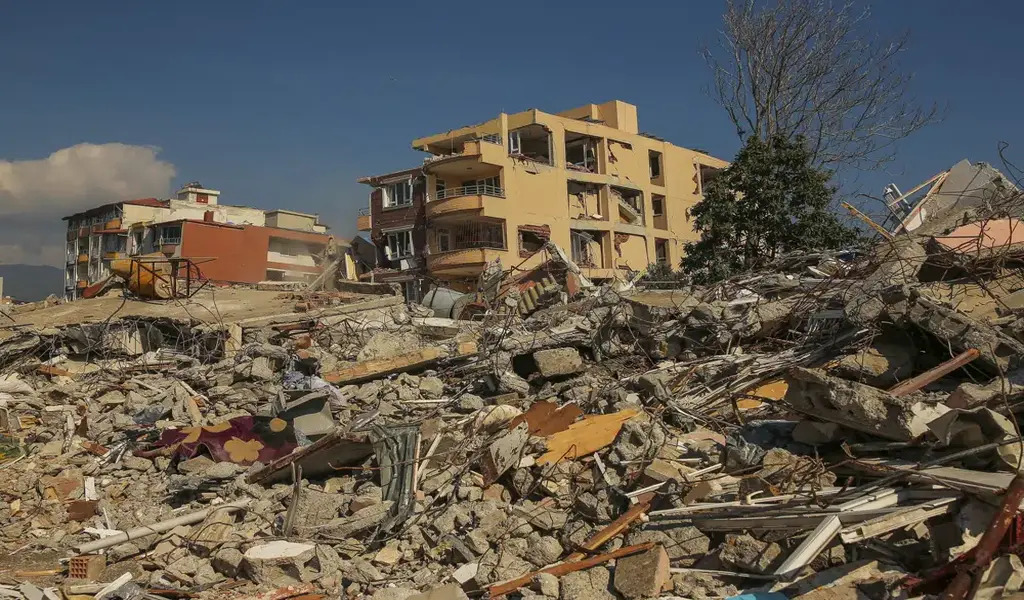 (CTN NEWS) – ISTANBUL – According to a government official, investigations have been opened against more than 600 persons in connection with the buildings that collapsed after Turkey's devastating earthquake earlier this month.
184 of the 612 suspects, according to Justice Minister Bekir Bozdag, are currently incarcerated pending trial.
In broadcast remarks from a coordination center in southeast Turkey's Diyarbakir, he stated that those detained included construction contractors and building owners or managers.
Bozdag continued, "The discovery of evidence in the buildings continues as a basis for criminal investigation.
Turkey Earthquake Claimed 48,00 Lives
Turks have questioned the structural stability of many of the 173,000 structures that fell or were significantly damaged in the wake of the 7.8-magnitude earthquake on Feb. 6, which claimed roughly 48,000 lives in southern Turkey and northern Syria.
According to experts, many of the structures that have collapsed were constructed using subpar materials and techniques and frequently did not meet official regulations.
The administration of President Recep Tayyip Erdogan has come under fire from the opposition for allegedly not upholding building restrictions.
According to the Cumhuriyet daily and other sources, the mayor of a town close to the earthquake's epicenter was detained as part of an investigation into collapsed structures.
Turkey Earthquake Aftershocks
Okkes Kavak, the district chief of Nurdagi in the province of Gaziantep and a member of Erdogan's Justice and Development Party (AKP), is alleged to have neglected to see that building inspections were conducted.
The disaster management organization for Turkey, AFAD, said that 9,470 aftershocks had struck the earthquake's epicenter.
This will go on for a very long time… At a press conference in Ankara, AFAD General Manager Orhan Tatar stated, "We anticipate these earthquakes to endure for at least two years."
He said that a 5.3-magnitude earthquake that struck Bor, a town about 150 miles (245 kilometres) west of the epicenter on February 6, was thought to be "independent" of preceding earthquakes.
RELATED CTN NEWS:
China Plan's to Stifle Elon Musk's Starlink With 13,000 Satellites
Australia Eases Thailand's Concerns Over Nuclear Submarines